My New Pino Peluso Sport Coat
Visiting Pino in Naples
Earlier this year, April more specifically, we visited Naples and the Campagnia area with a group of friends. Quite lucky find I think, we got a really nice large villa near Massa Lubrense that is located across the sea from Capri. Of course, our view was directly into Capri - not too shabby.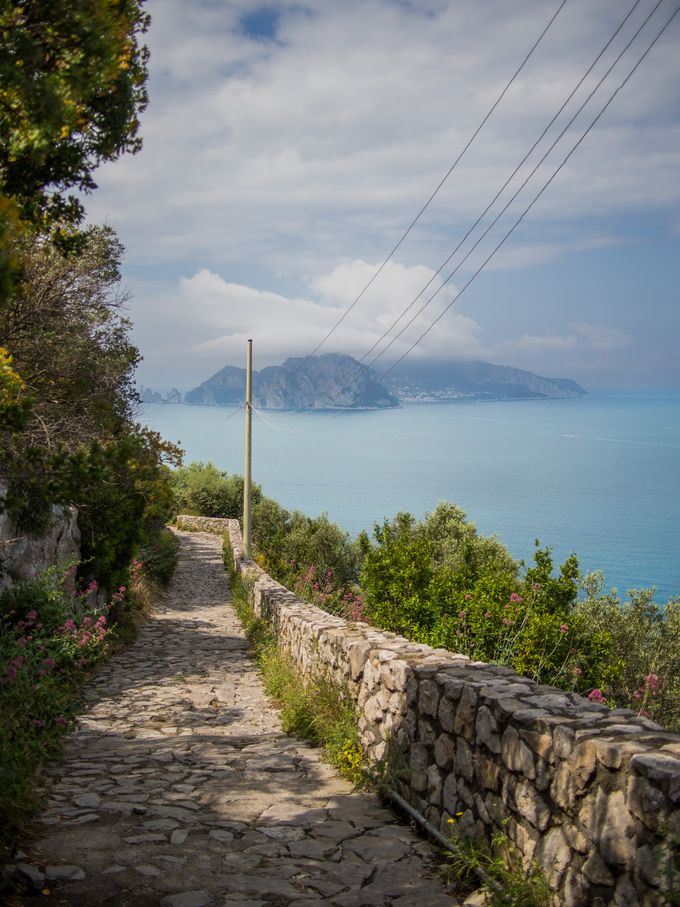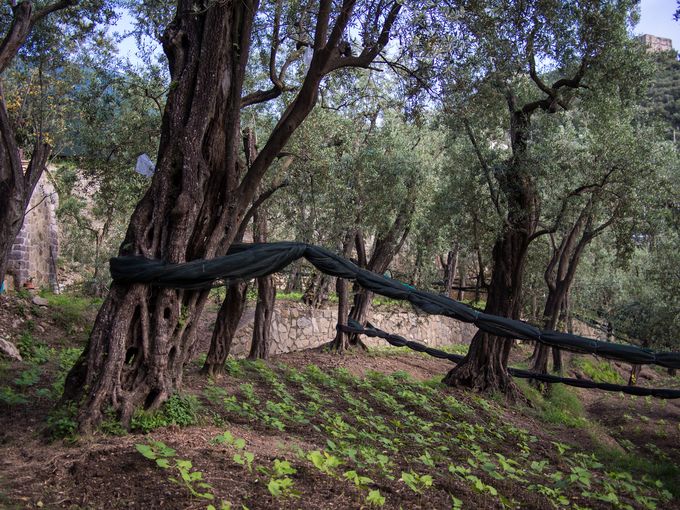 During this nice spring vacation, we of course visited Naples on multiple occasions. I visited Pino right on the first day to select a fabric and make a new commission. This way we would have ample time to also have a fitting before we left back for Finland. I had been browsing the fabrics Pino had in his sartoria through WhatsApp, but this time I wanted to make the selection first hand while properly feeling the fabrics. Of course, this was a compromise in the favor of selecting the fabric instead of having one more fitting. If I had already made the choice I could've come directly into first fitting and have time for a second one as well. This is also what I would've probably normally done, but I didn't quite find the fabric I wanted remotely so this was the plan.
When me and my friends then arrived to Sartoria Peluso, I found my clear choice pretty quickly. A warm dark green herringbone that would be perfect for the winter season. Very versatile too, and heavy enough fabric for our Finnish winter. We did not find the name of the mill, it was a no name roll, but the composition was nice soft 100% wool.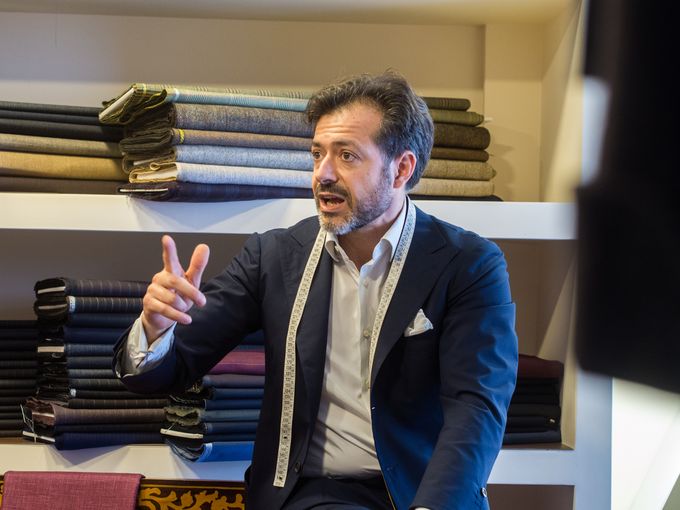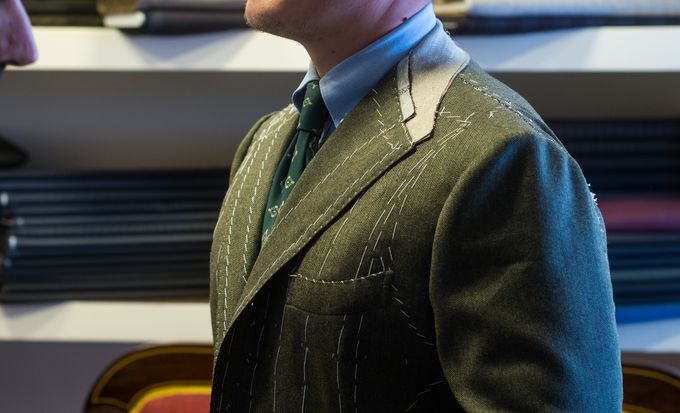 The jacket arrives
Then, in July after my trip to Japan I received the jacket. A true beauty and the fit was instantly very good. I also asked Pino to put a little bit more "flair" to the shoulders, and I think this one has just the most beautiful pleated shoulders of any of my jacket. The cut also remains that super flattering Peluso cut, although I might have it let out just a slight bit.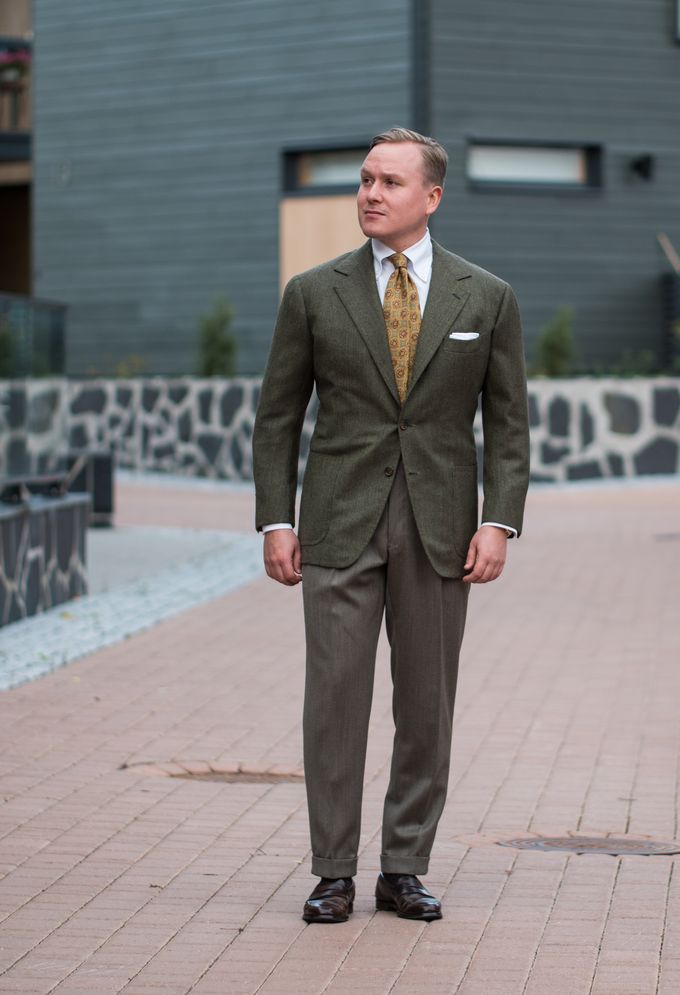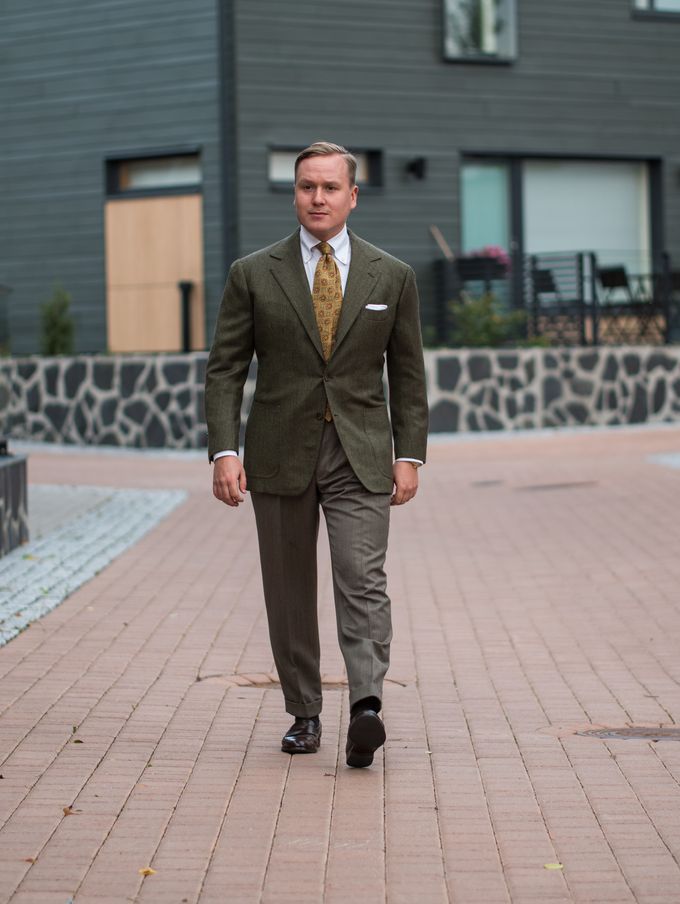 In these pictures
..I'm wearing my Peluso sport coat, Vaatturiliike Sauma mtm shirt and trousers, bespoke Cappelli tie, Kydos bespoke linen pocket square and Crockett and Jones Harvard loafers.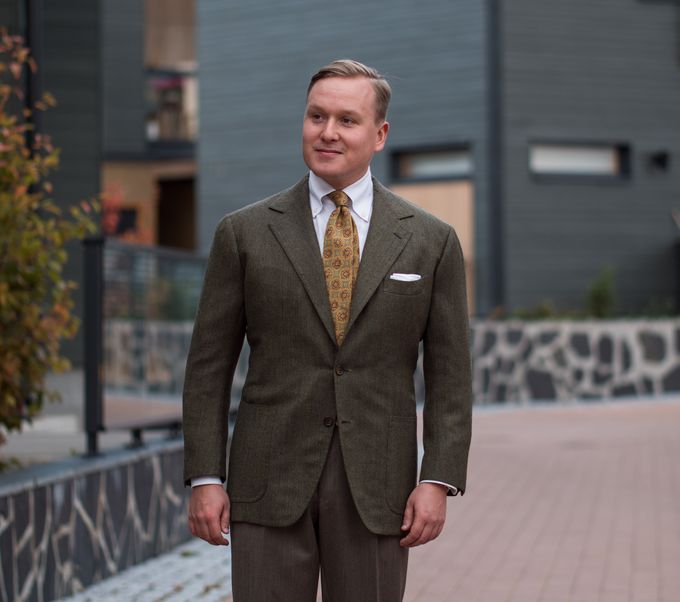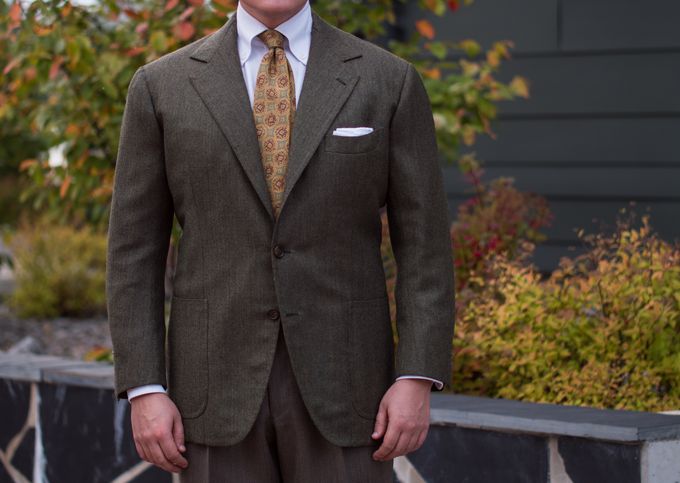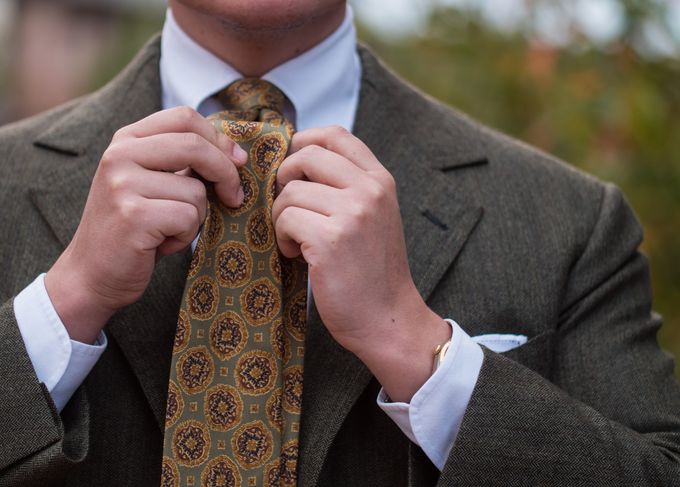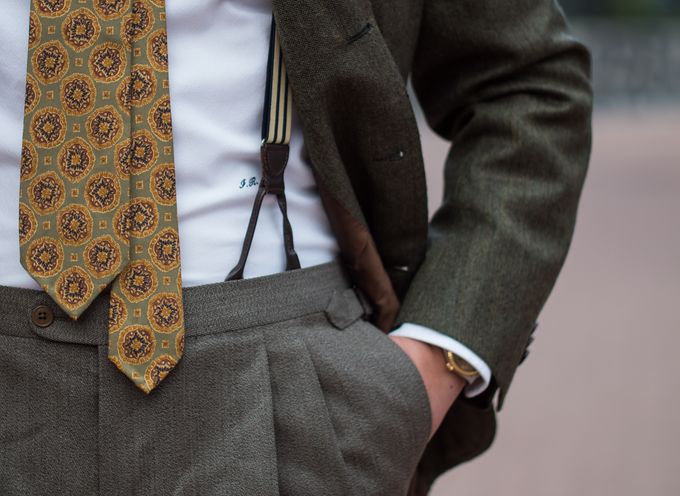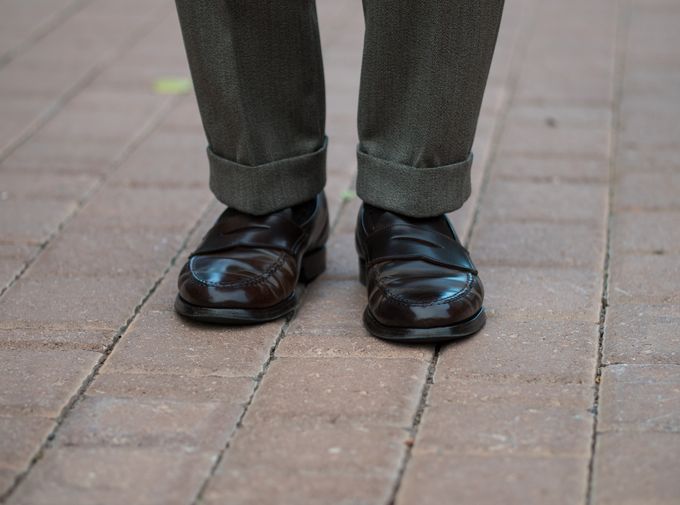 Next up
We'll have more pictures of this particular jacket, my new Attolini and my Coccinella that I just got back from Japan. Big thanks to Pino again for great service, it's a service I gladly invest my hard-earned money into. 
Also, this set of pictures was shot with Canon 100mm 2.8 Macro lense (non-L), as a test really. Interestingly, there was a huge amount of chromatic aberrations in these pictures, perhaps most visible at the edge of the pocket square etc. Not a pleasant surprise, but at least it does macro pictures well.