My Own Favorite of the Season
Last week's Thursday's work look that also served in my grandfather's birthday dinner later that day. One of my own favorites of the whole summer, I very much like the different shades of blue bringing the best out of my Cantarelli jacket.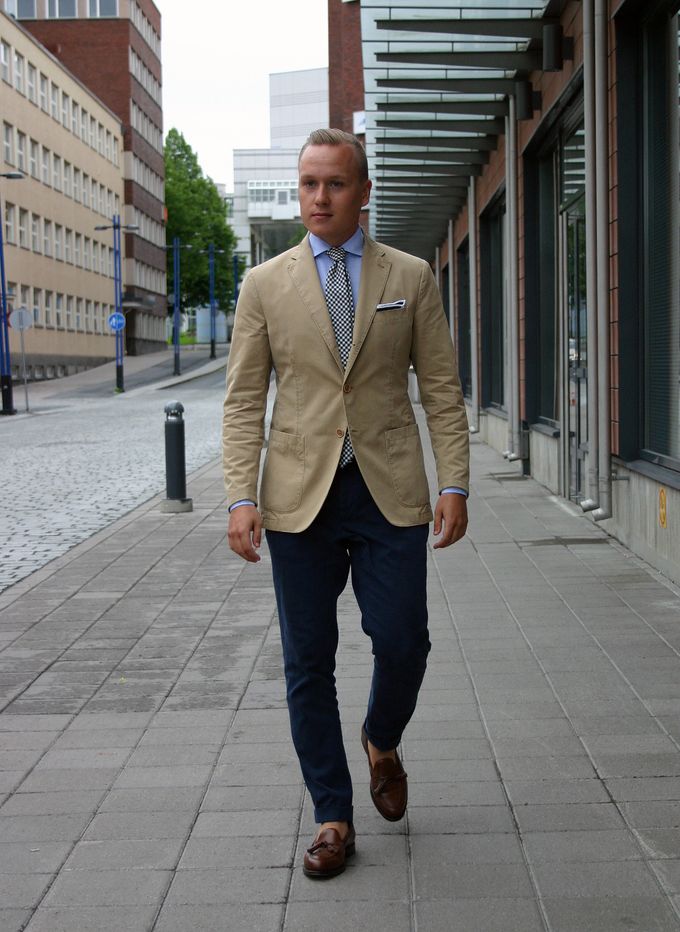 And an additional fit pic for a change.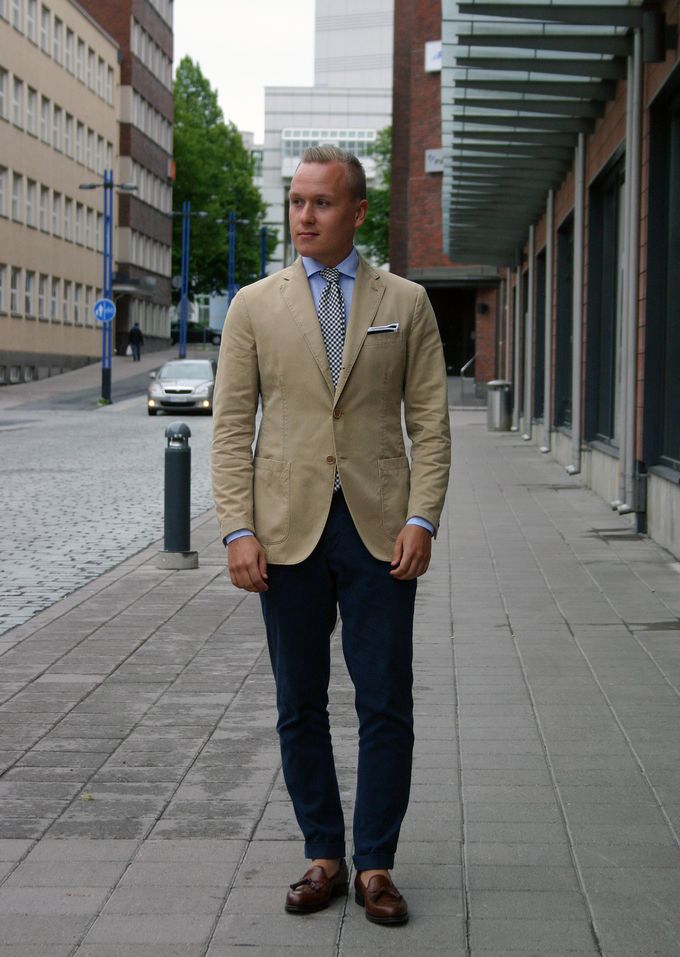 The items include an unstructured Cantarelli cotton jacket, light blue SuitSupply shirt, Berg & Berg cotton tie, Kent Wang linen pocket square, Equus Leather oak bark tanned leather belt, Incotex trousers and Septième Largeur tassel loafers.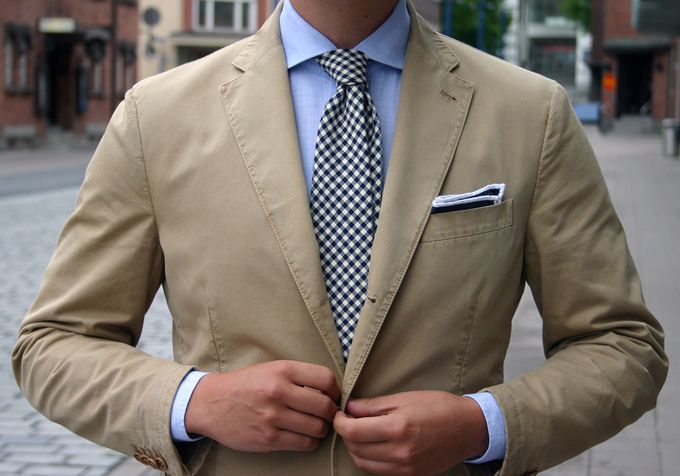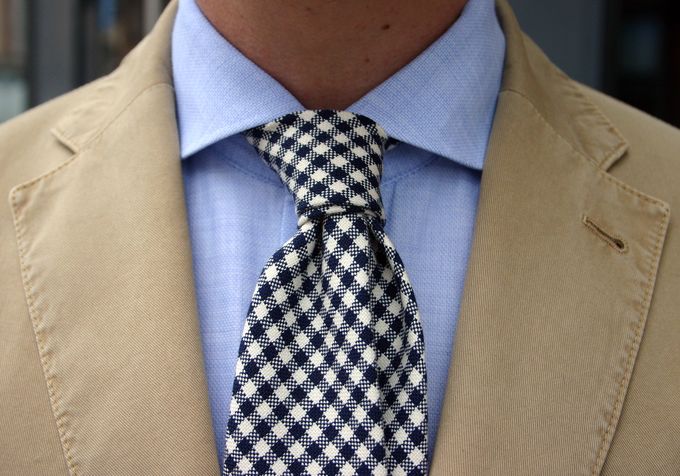 The cotton fabric on this Berg & Berg tie is a bit on the thick side, but after a few tries getting used to how it ties a knot I was able to form a nice double four-in-hand.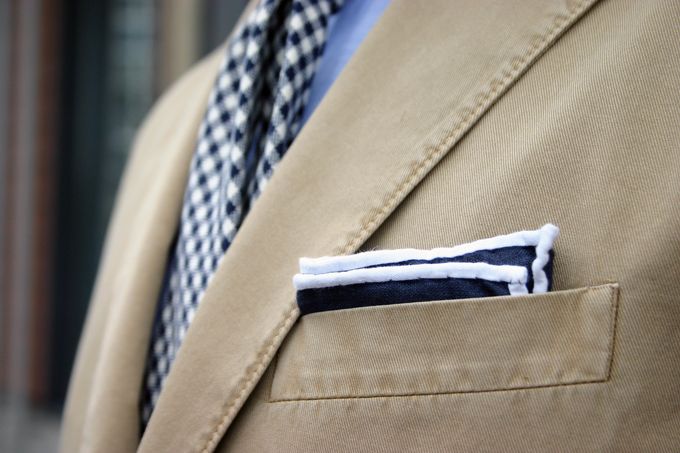 The patternless navy with white borders calms things down a bit with the check patterned tie.
Oh, and Mr. Porter's sale started today. I thought the jacket/coat, t-shirt and knitwear offerings were quite good this time.