Navy and Grey Wool and Some Fall Layering
So it's fall and everyone in the menswear world is constantly going on about layers and layering. I don't really mind though as layers are really a great way to increase the weather range your clothes can cope in, and when done right looks pretty cool. Here's some layering from the cold north.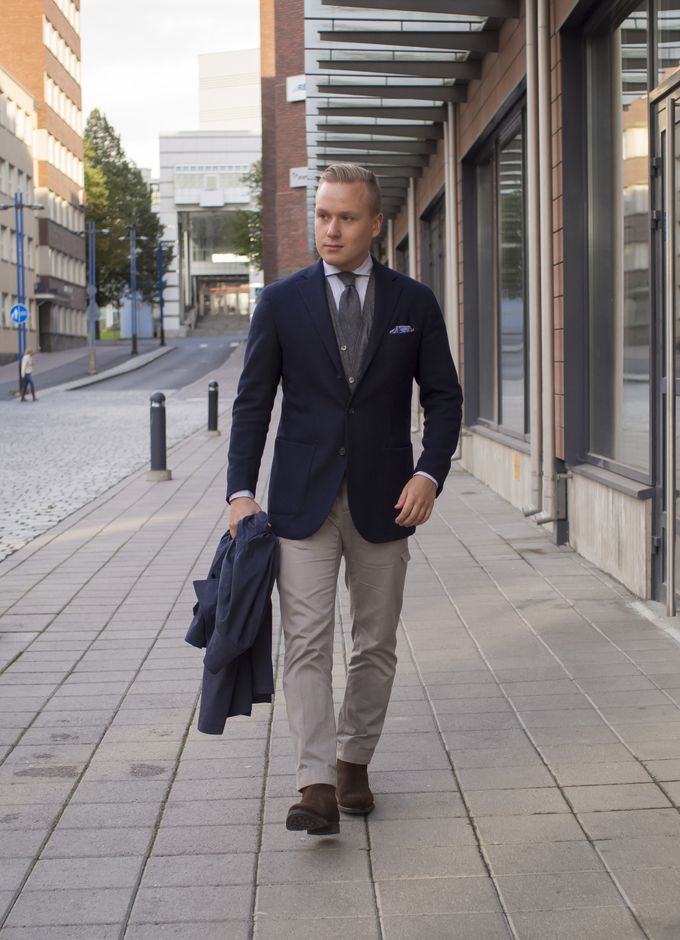 The jacket is from Luigi Bianchi Mantova, cashmere blend vest from SuitSupply, cashmere tie from Guarracino Napoli, trousers by myself, suede jodhpur boots from Septième Largeur and rain coat from Sealup.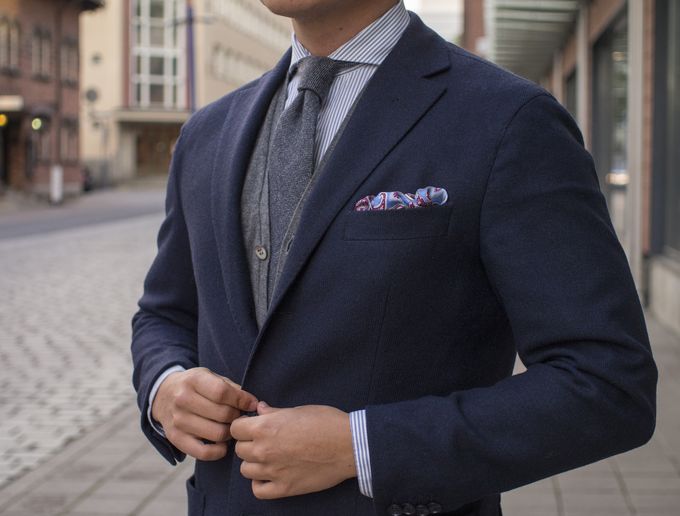 Love this picture. The cotton cashmere blend lightweight knitwear that SuitSupply offers are pretty good stuff for layering, good value for money in my opinion (cannot be said from all their knitwear).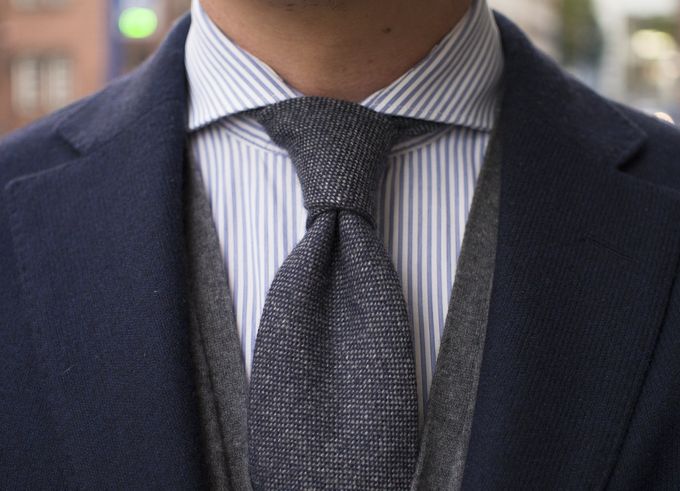 A wonderful cashmere tie I found from Verona for a pretty reasonable price. Ties a wonderful knot.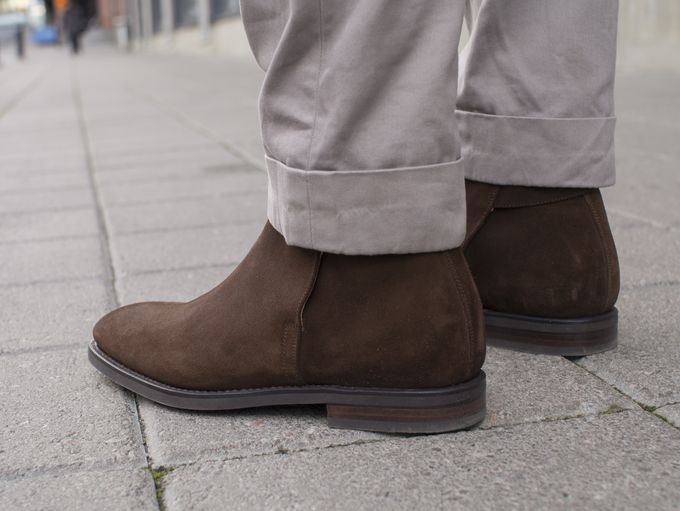 A shoe shot from a new angle, how about that. Still to see any signs of use in these boots, and I've worn them quite a few times now.