Navy, Grey, Red and Khaki
After getting my new camera it's been raining nearly non-stop for a few days. Finally today, when leaving work in the evening, I was able to get some shots with the new system. So, here's a few fresh ones. I'm starting to think my next investment will be some new glass instead of a pair of Aldens.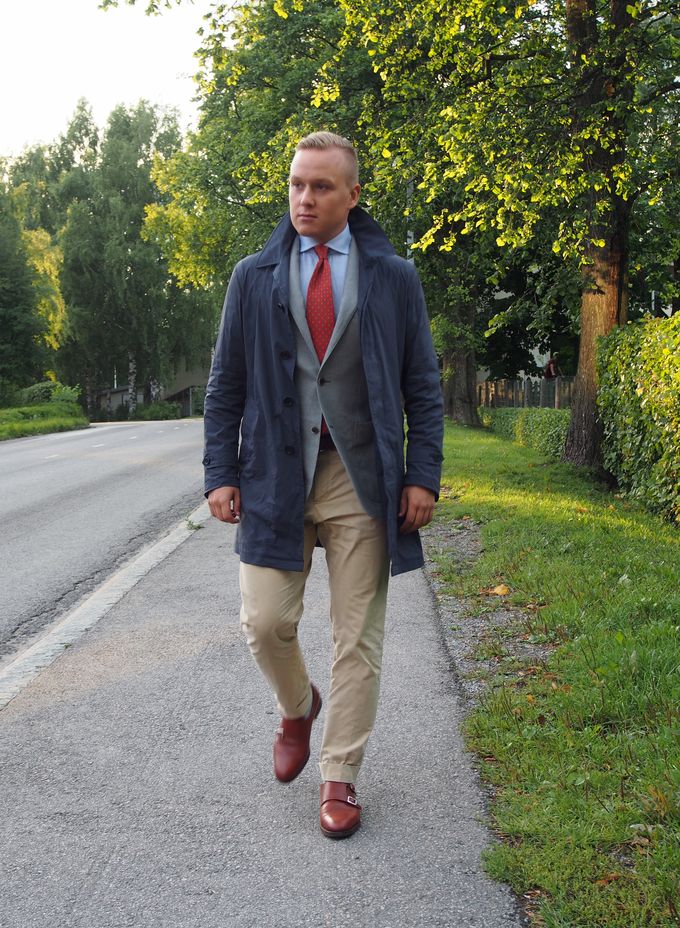 The raincoat is from Sealup, jacket from SuitSupply, shirt from SuitSupply, tie from E. Marinella, pocket square from A. Christensen, belt from Equus Leather, trousers from SuitSupply, socks from Pantherella and shoes from Meermin.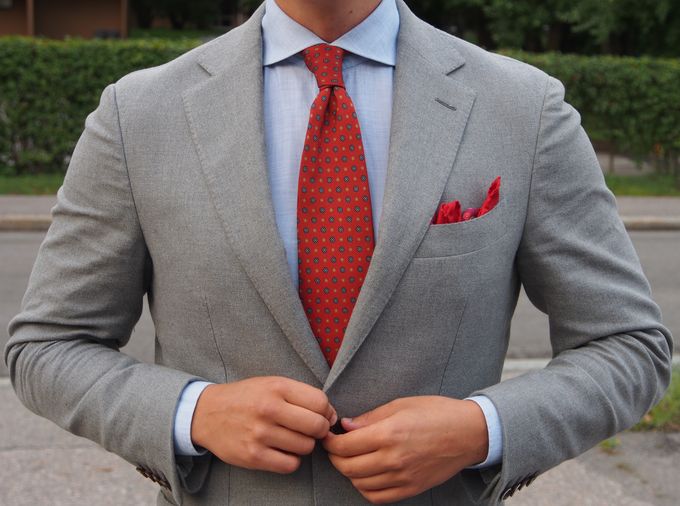 I love the hue on this tie. Just love it for the fall season (yes, it's very much starting to feel like fall in Finland already) with it's sort of rustic red.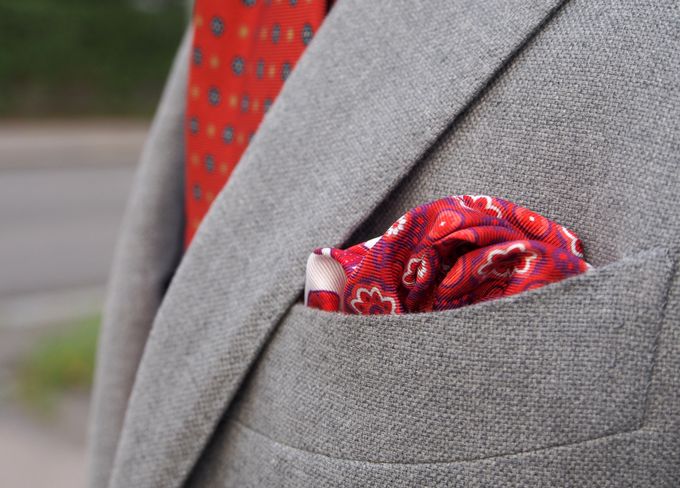 The weekend will include a few more outfits and a special post with some proper accessory porn, so stay tuned!