We're having pretty good weather here in Finland at the moment, so it has already been pretty much loafers all the time. Here's one from last week.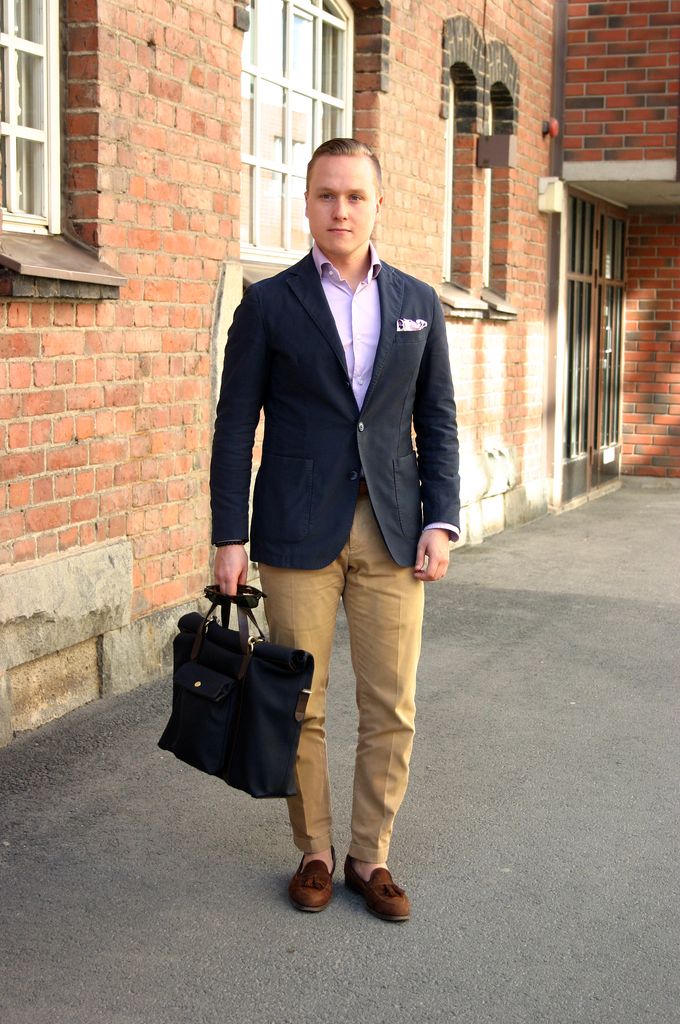 Jacket cotton and from LBM 1911, light purple shirt from Barba Napoli, pocket square from Tom Ford, belt from Alden, trousers from Brooks Brothers, shoes from Alden, sunglasses from Ray-Ban and briefcase from Mismo.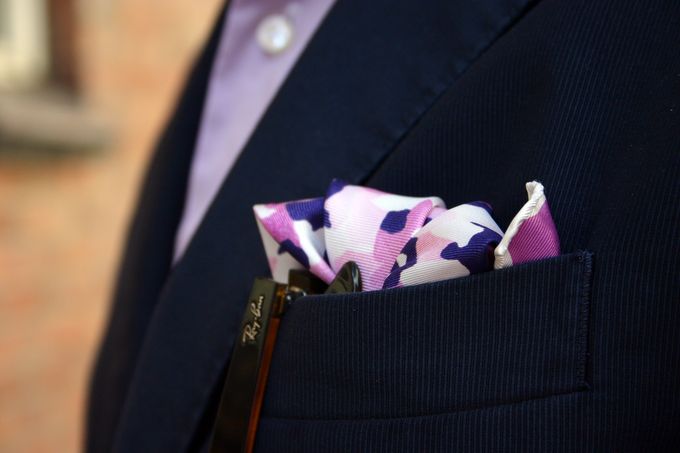 A Tom Ford navy pink purple camouflage silk pocket square. Haven't worn enough purple lately.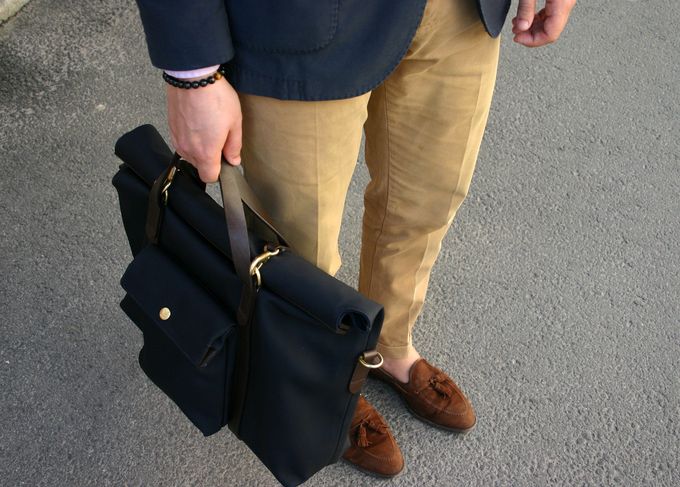 A pretty cool picture if I say it myself.