Navy Suit with a Green Vintage Tie
Today's post is a set of pics taken earlier this month, presenting what I think is a fairly good example of a versatile work outfit. A dark navy suit combined with dark leather shoes and some classic silk accessories.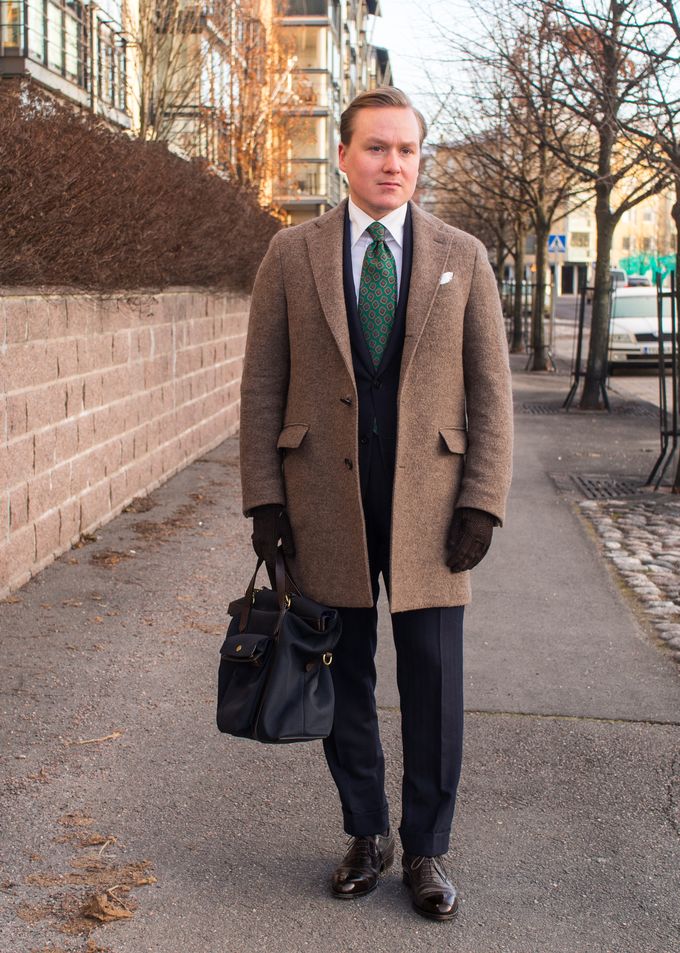 The worn items include Lardini wool coat, Vaatturiliike Sauma handmade mtm suit, Luxire mtm shirt, Sprezza Spain vintage print silk tie, Berg & Berg cotton linen pocket square (coat), Shibumi Berlin silk pocket square (suit jacket), Drake's London braces, Jeeves socks, Vass mto Oxford shoes, Madova carpincho gloves and Mismo briefcase.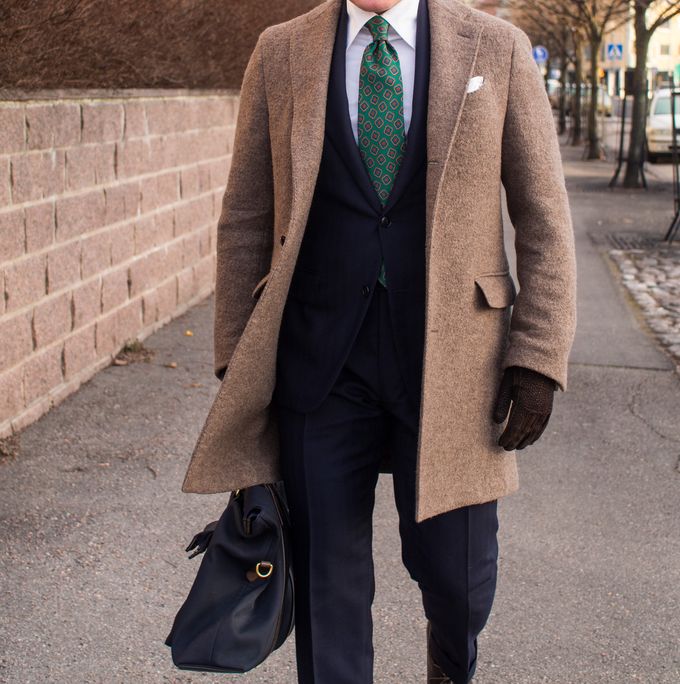 A beige coat is always a sure bet when wearing a navy suit. Works well with both brown and black shoes, too.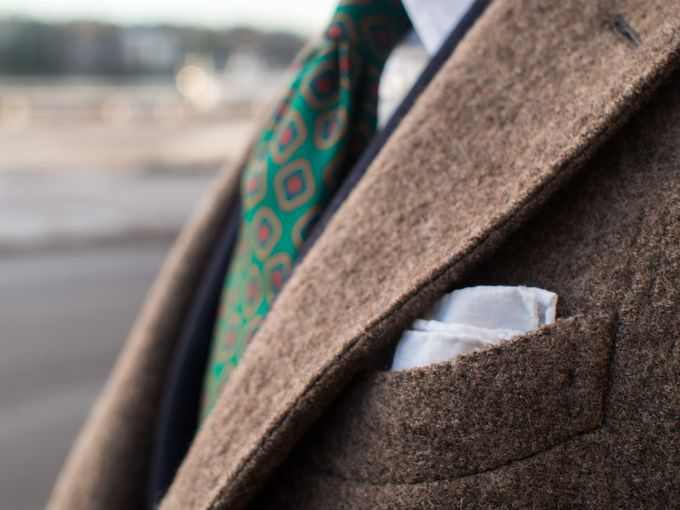 This is something I do very very rarely. However, I do kind of like having a crisp white square on my coat pocket, it adds a nice clean touch to the entire outfit.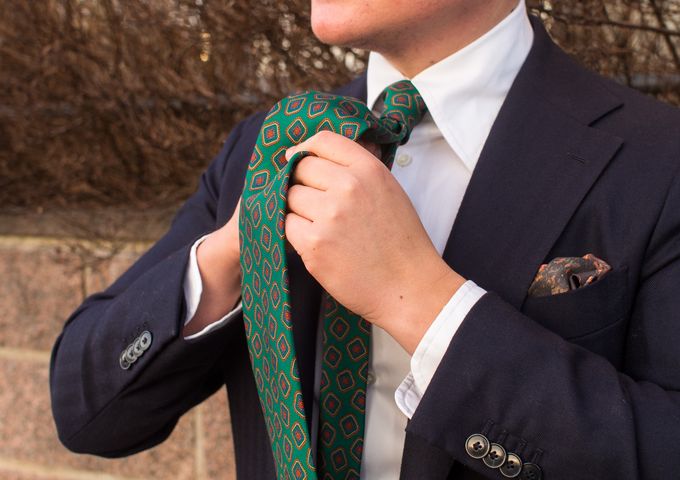 I'm not entirely sure what to call this shade of green - emerald perhaps? It looks rather awesome though, and the tie works great with my Shibumi pocket square.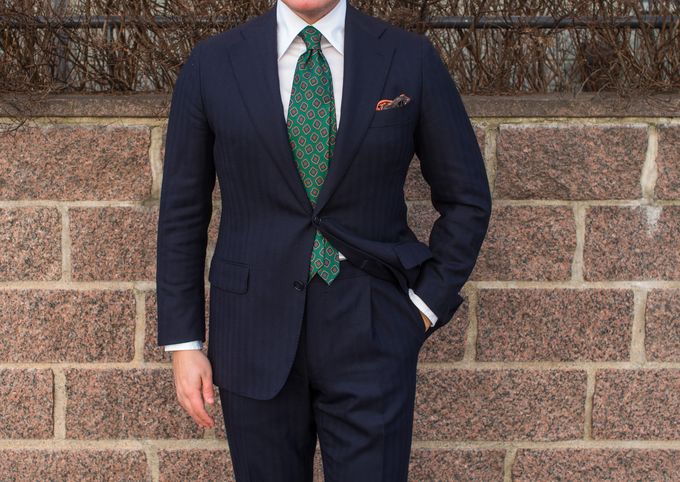 The Sprezza Spain tie is of 9cm width making it wider than most of my ties. This width works especially well with slightly wider lapels like on this suit.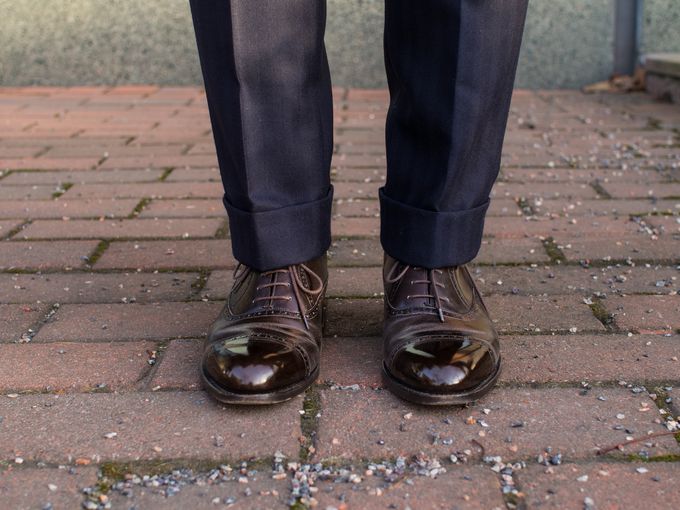 My first pair of Vass shoes, dark brown Balmoral Oxford mto in the F Last.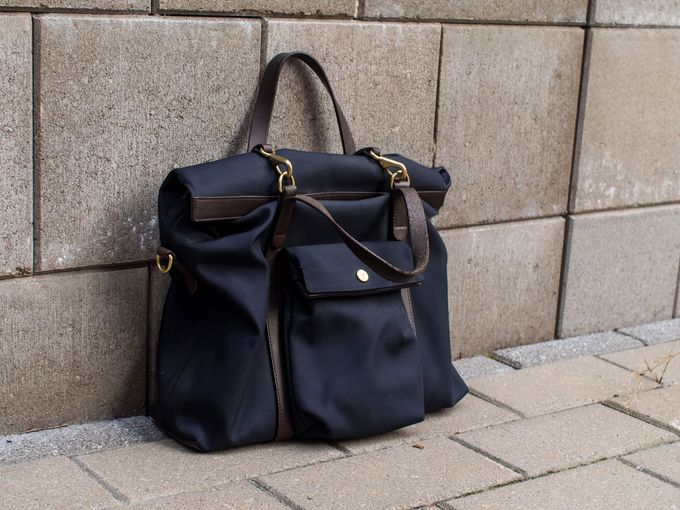 And the final touch, my Mismo btiefcase in dark brown bridle leather and navy nylon. Changing briefcases is such a massive excercise in your daily life that I sadly don't really use this bag nowadays.