Sadly I had to admit my old navy cotton summer jacket to be a bit too small and short for me. As always with quality items, it's often easy to pass them along, and with such wardrobe staple that an unstructured navy summer jacket is, I didn't need to find a buyer for many hours.
Additionally to the jacket being a bit too small, I wanted to switch to L.B.M.'s three button style instead of the two button style. Two reasons for this. First, my blogger blue summer L.B.M. is of the two button style and I thought it'd be a bit boring to have the exact same jacket in navy. Second, I've lately grown to like the three button cut with it's normal chest pocket and slightly elongating and slimming effect it has to the wearer because of the way it has been cut.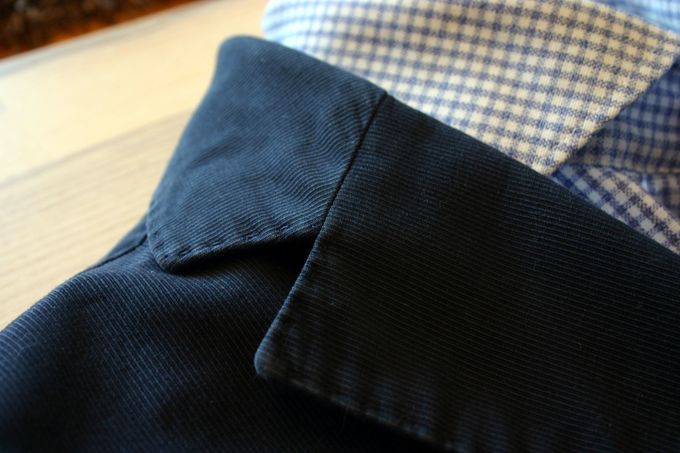 So, after about a month's search I noticed Yoox added some into their selection and in my size. Pulled the trigger, and as it arrived some days later I was rather surprised by the weave of the fabric. Not really what I'd call plain weave, and a good example of perhaps the most common reason (apart from size) for a failed Internet purchase. Early days of SuitSupply were a tragic example of this, when it was a total mystery what you were getting. I returned 3-4 suits back, all ordered as grey or navy (what I thought I saw) that in reality had some pretty fierce patterns such as multicolored houndstooth patterns.
Anyway, even though I was first I bit dissapointed I got past it pretty quick. It's not that strong (the upper picture taken with macro brings out perhaps too much contrast within the fabric), but adds a faint texture when looked at from close range. From further than one foot away it's unnoticeable.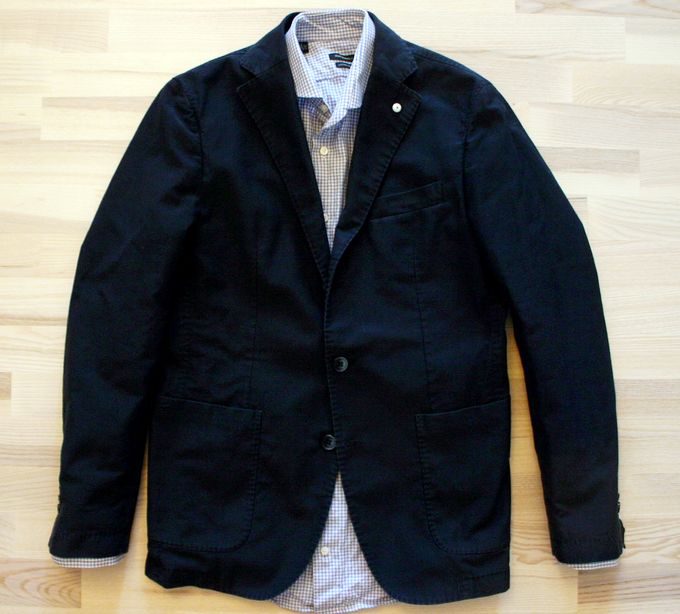 So, at the end of the day I'm happy and satisfied. The price was very good too, and I'm sure the jacket should provide hundreds of classy spring, summer and early fall days in the following years. If you're for a similar jacket, I would advise checking the Italian Internet outlets and stores, but also go to your local stores that stock L.B.M. 1911, Boglioli, Lardini, Cantarelli or other similar Italian brands.