Olive M-65 Field Jacket, Wool Crewneck, Raw Denim and Meermin Grain Double Monks
Today's post is an example of a pretty basic fall look that's very easy to wear, comfortable, warm and looks good.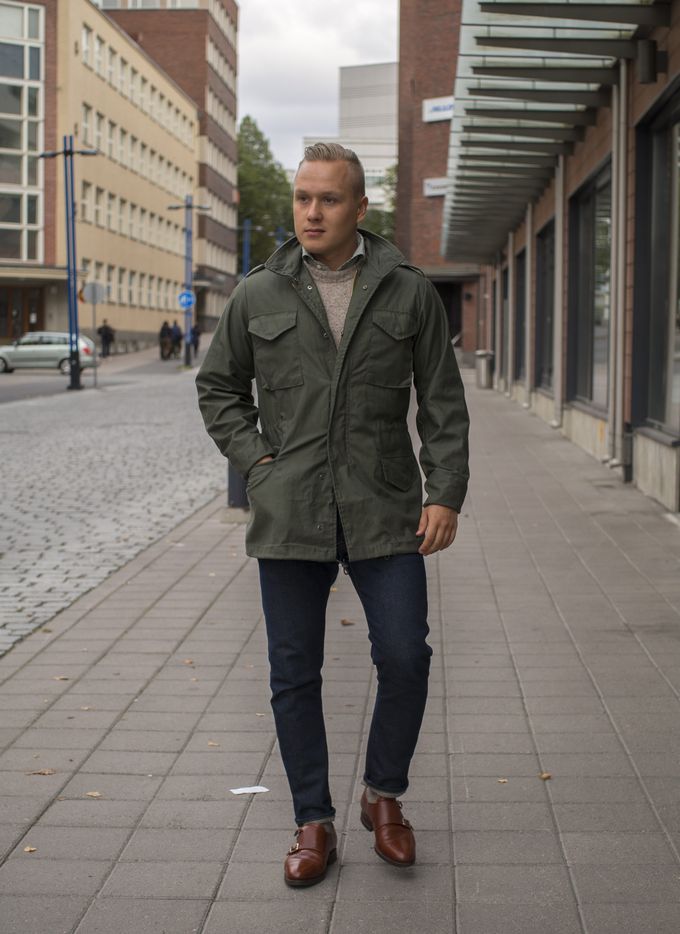 The jacket is from Alpha Industries and with some rather heavy alterations (more on that here), the olive gingham check shirt from SuitSupply, flecked wool knit from H&M, denim from Indigofera, socks from Pantherella and shoes from Meermin.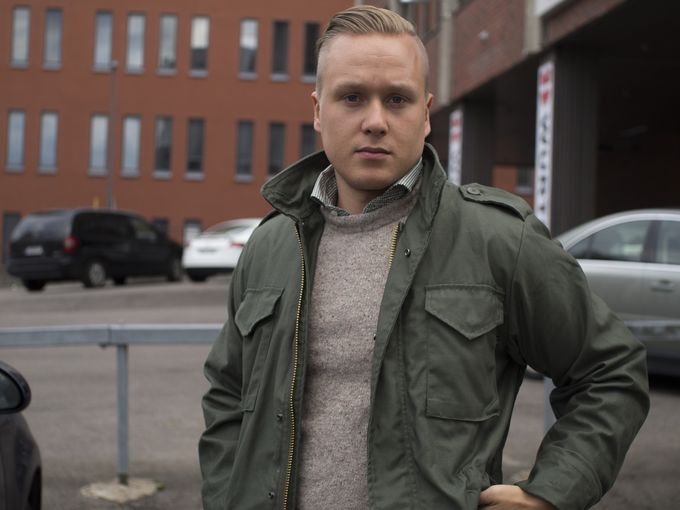 A couple of fit shots. With a knit this thick this combo is warm enough all the way down to a zero degrees Celsius, or even quite a bit more with a scarf I would think. This particular day was perhaps +7 and I must say it was a bit too much.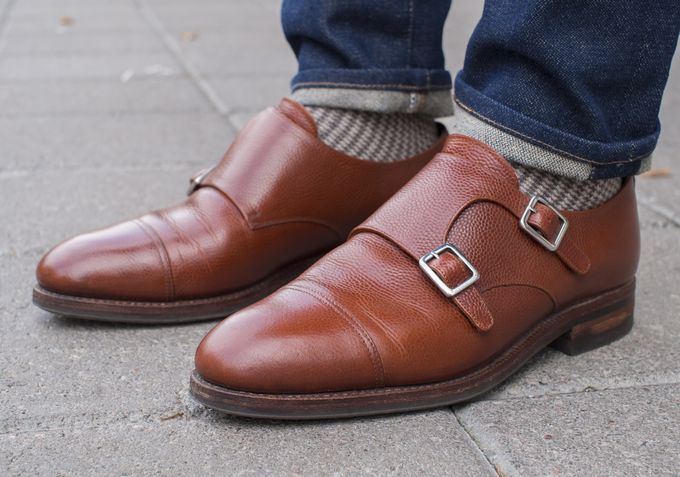 And my Meermin Scotch grain double monks. The shoes that can handle a rough street combination like this as well the usual more formal blazer combinations. Also, I just received a pair of Meermin's snuff suede toe cap derby boots, if you've been looking for a similar pair I can say the first impression is pretty good. A more detailed post will follow quite soon.