Orange Knit Tie Underneath
This is from a few weeks back, when the weather was pretty chilly. I was wearing pretty normal components for my style, with a slight exception of a navy crew neck under my jacket.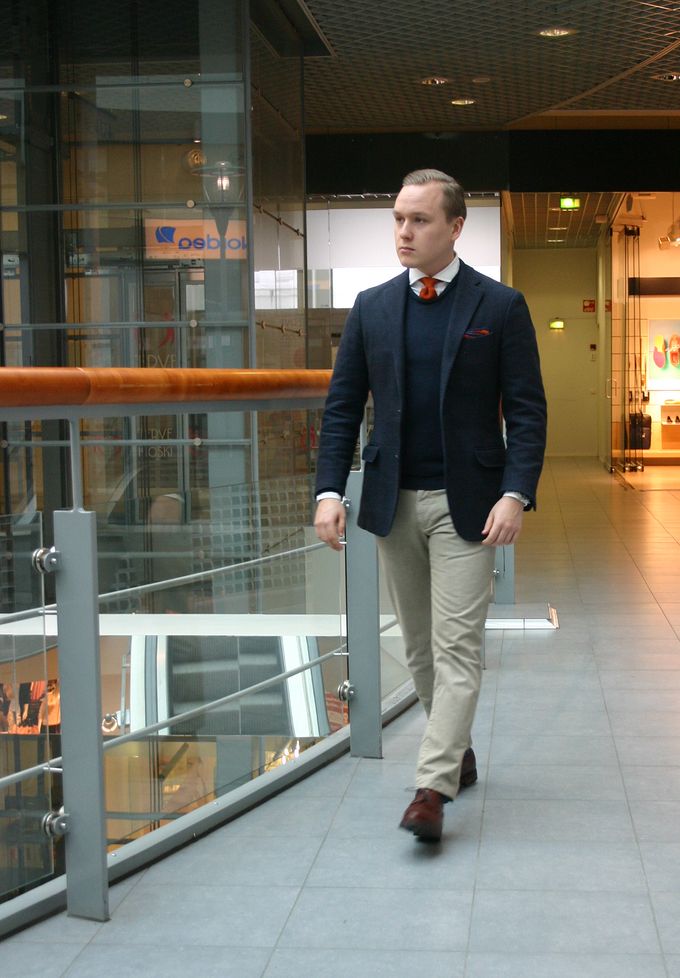 The items include a navy wool blend SuitSupply jacket in Copenhagen fit, thin navy Walker Slater crew neck, white oxford cotton spread collar shirt, orange knit tie, Equus Leather belt, Incotex Red chinos, dark blue Berg & Berg socks and Meermin longwing derbies.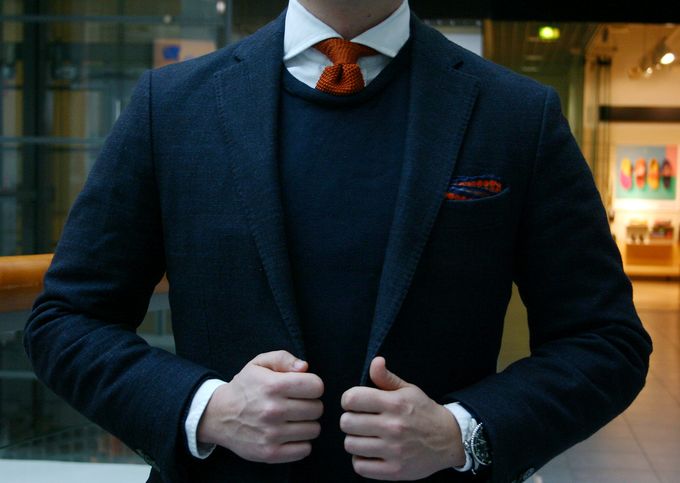 Quite like the small orange details within the dark navy. Normally I would always go for some contrast between the jacket and the knit, but I was feeling a bit experimental that day. I have to say I like the result.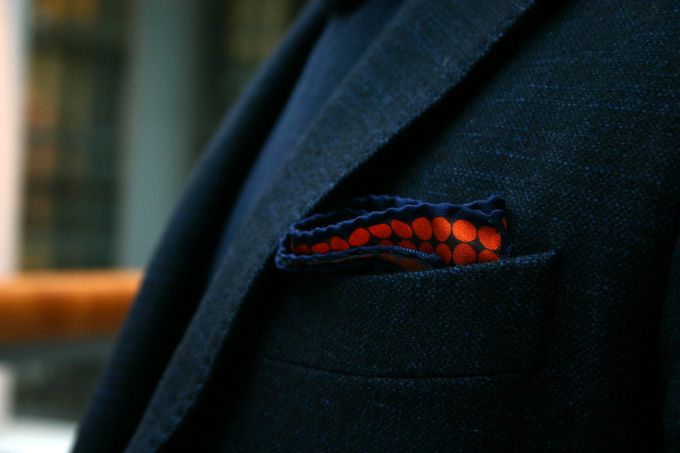 A pocket square that I've had for almost two years, but never used it as far as I can remember.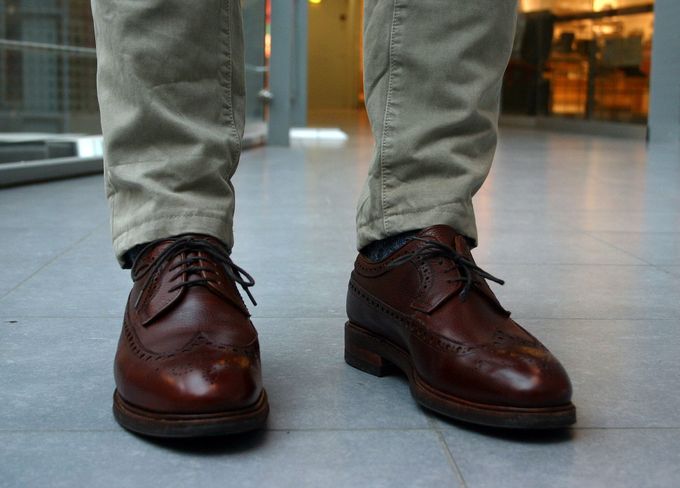 And my Meermin longwings. Some sprezz with the shoe laces that I've been too lazy to replace.