Patterned Double-Breasted Outfit
The winter has been very pleasant here in Finland, and people's minds are clearly starting to turn towards the upcoming spring. At the moment it has been a pretty great moment to try out some more playful winter looks, especially so as you don't have to worry about freezing yourself to death. I've personally been quite busy at work and at the moment sort of immobile due to a slipped disc, but luckily I managed to snap a couple of pictures some time ago. So, here's one casual weekend look.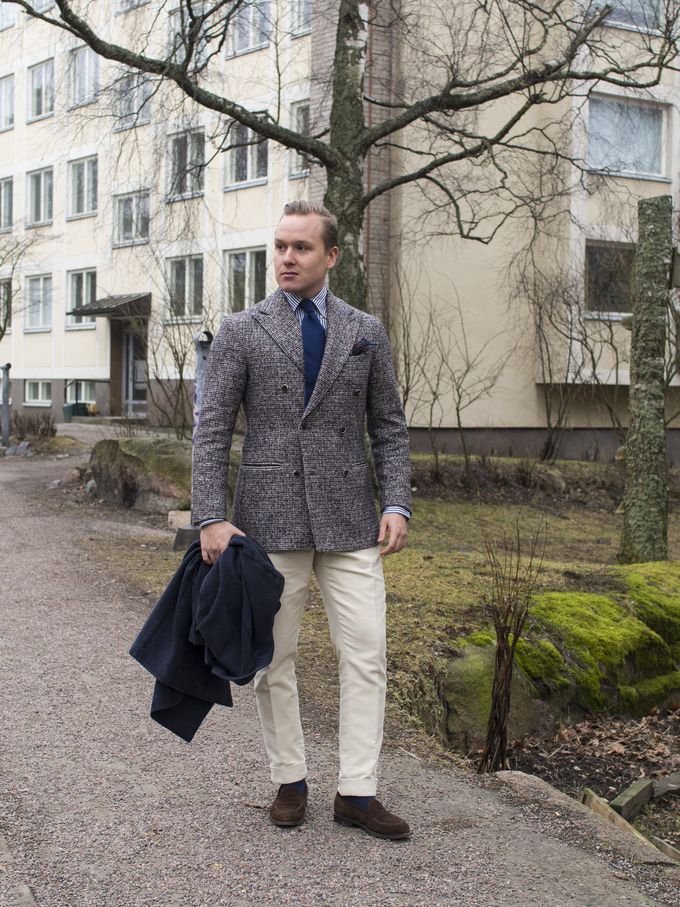 The coat is from LBM 1911, jacket and shirt from SuitSupply, wonderful cashmere tie from Berg & Berg, wool silk pocket square from Drake's London, (brown dotted) braces from Albert Thurston, moleskin trousers from Suitsupply, socks from Berg & Berg and dark brown suede loafers from Septieme Largeur.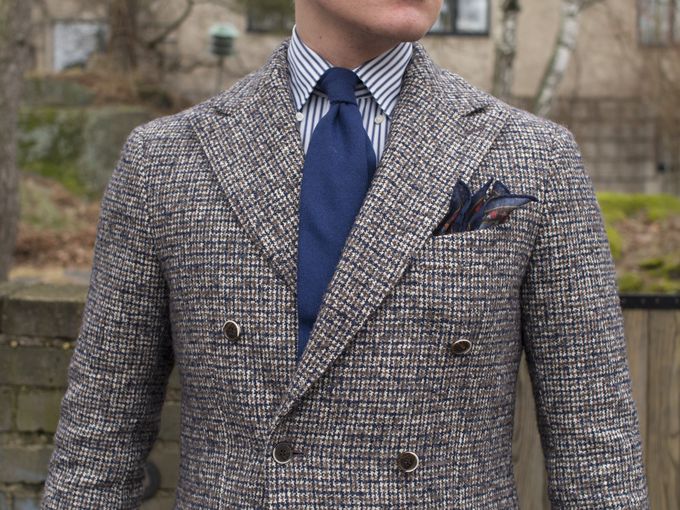 I've grown to like wearing my tie between the lapels of my double-beasted sport coats. I find it breaks the otherwise non-flattering look of the double-beasted jacket by giving you a stronger vertical line, and in general it looks quite nice. That said, it only works with proper ties (not with knit ties, for example) and I wouldn't do this with a double-beasted suit.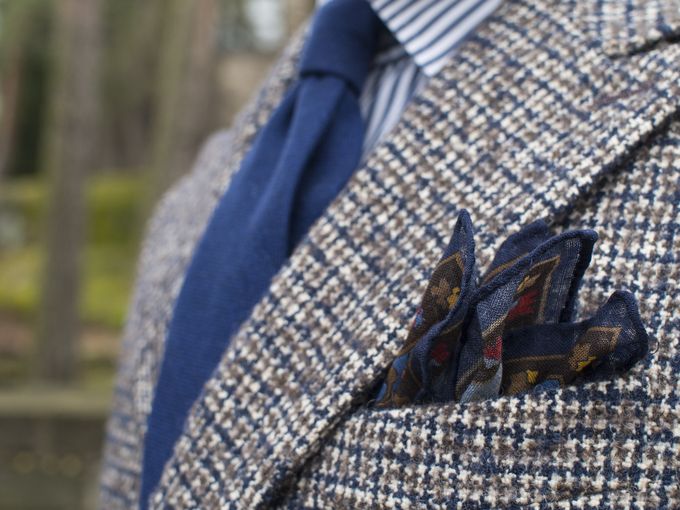 Some cool winter textures here, supported with some subtle color coordination.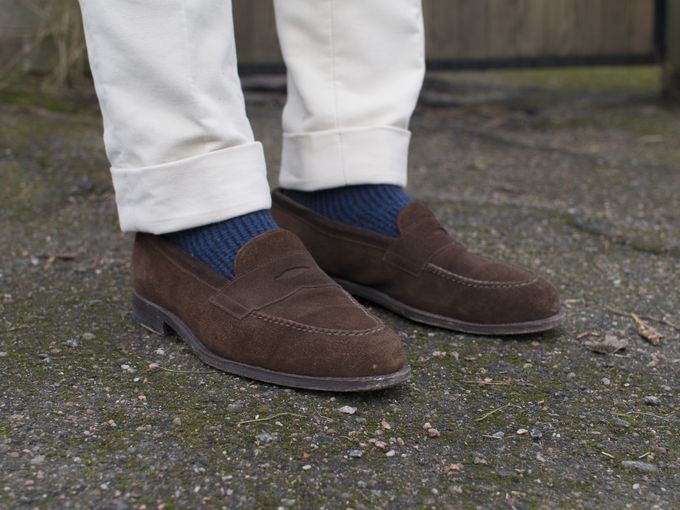 The dry and warm weather called for loafers. I also felt like the suede would look pretty good with all the other rough textures in this entire outfit.