After a busy weekend we're back with a simple and rather casual winter outfit. Something I usually end up wearing nowadays when going for a walk or simply just when going somewhere during winter. When not working, wearing something very formal simply feels like an overkill. Also the snow, ice, darkness and the cold don't really encourage you to pull of any special sartorial feat when not necessary.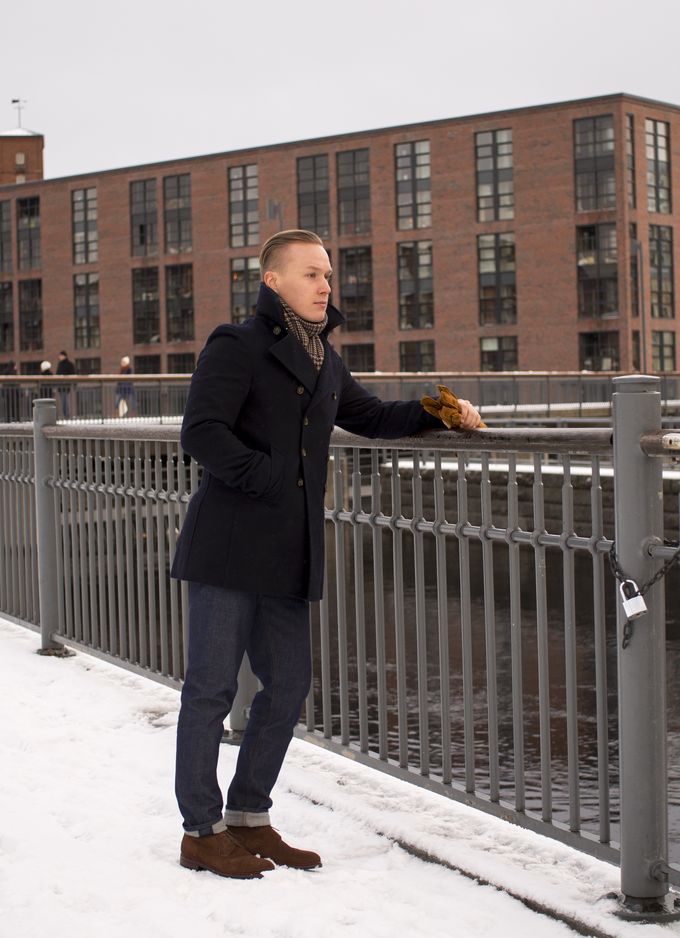 The coat is from SuitSupply, scarf from Berg & Berg, wool sweater underneath from Berg & Berg, belt from Equus Leather, denim from Norse Projects, gloves from H&M and boots from Meermin.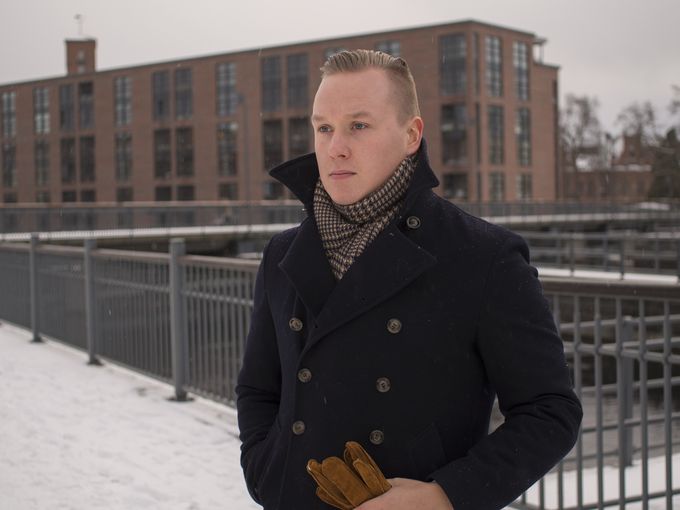 This Berg & Berg scarf has seen a lot of use lately and it is definitely one of my favorite (and the warmest) scarves I own.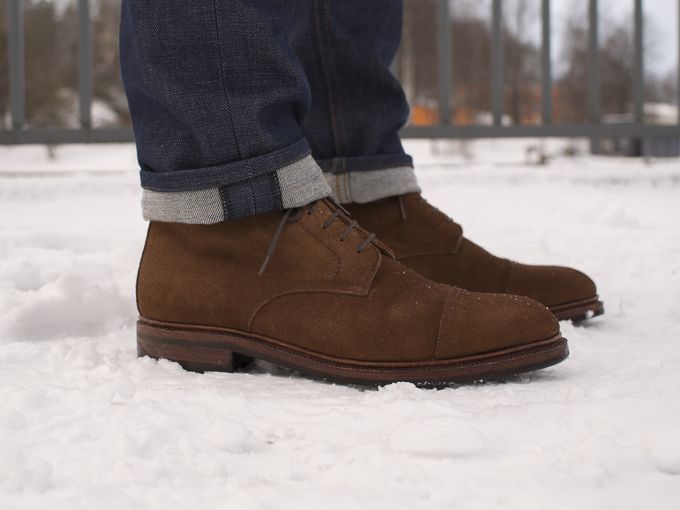 The best material for winter shoes - suede. Also looks the best.