Smart Casual Outfit for Early Fall
This weekend's look is a good example of something one might wear on a mild August Friday or perhaps a sunny Saturday in September. An unstructured flannel jacket combined with other less formal pieces such as a knit tie and the linen/bridle leather shopper from Mismo. The color palette is also something that resembles the dryer end of summer rather well in my opinion.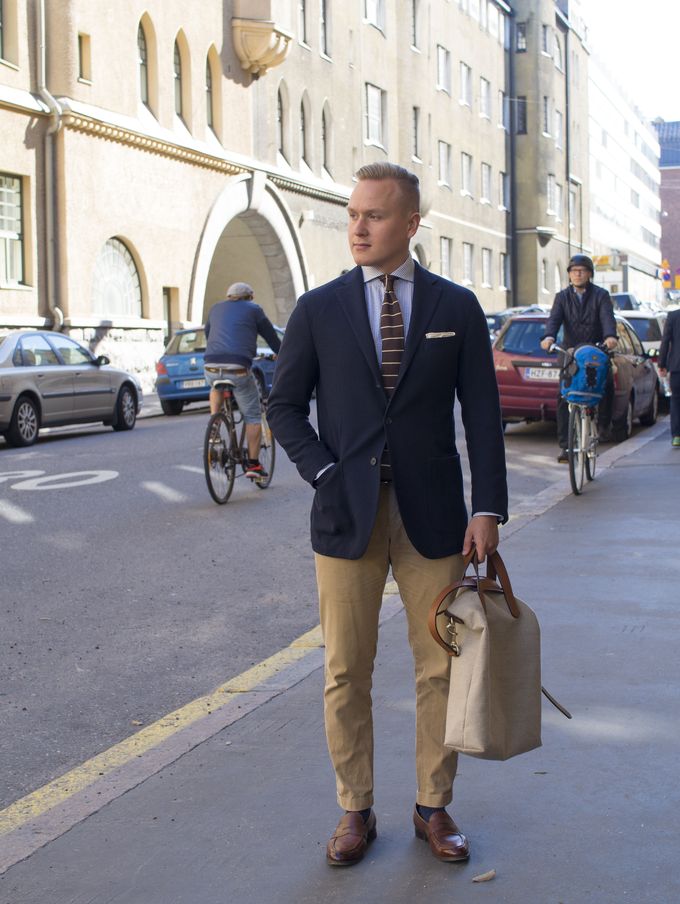 The jacket is from Luigi Bianchi Mantova, gingham check shirt from SuitSupply, silk knit tie from Berg & Berg, linen pokcet square from Kent Wang, belt from Alden, trousers from Brooks Brothers, socks from Berg & Berg, loafers from Cheaney and the bag from Mismo.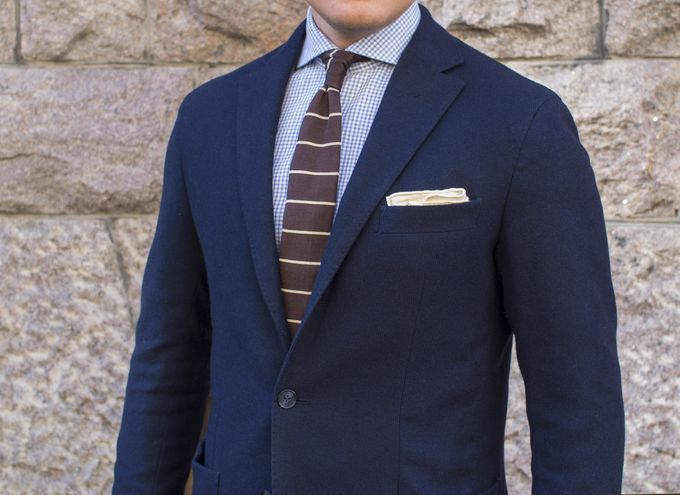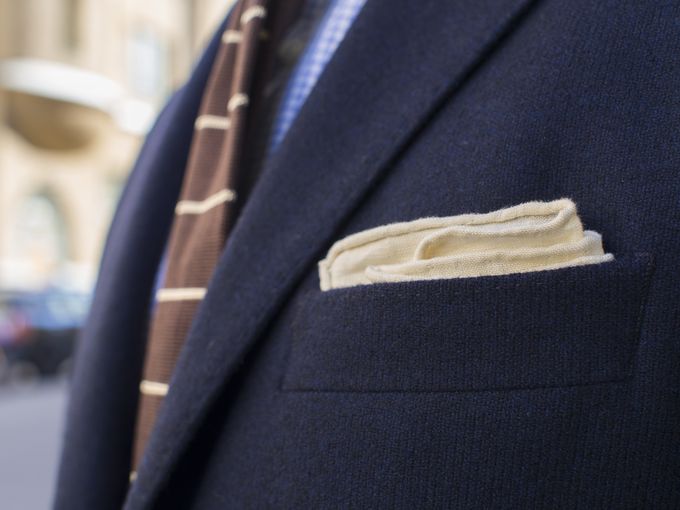 The cream in the tie make the pocket square pop in a beautiful way while the textures are a combination of late summer and fall.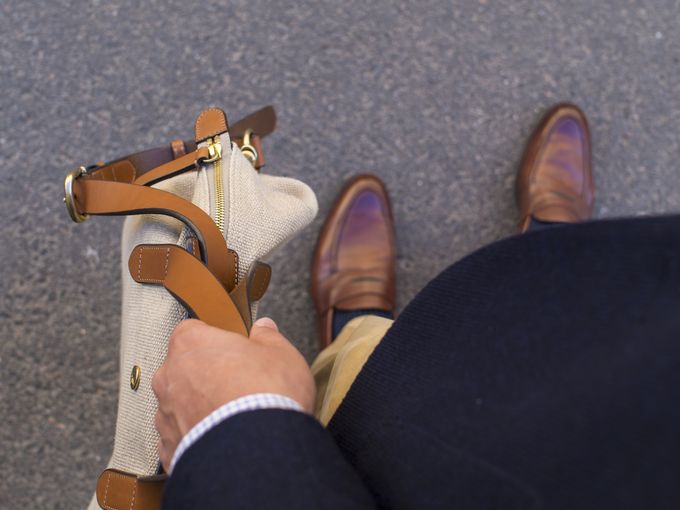 The M/S Shopper from Mismo in beige linen, still a good option during beautiful fall days like this.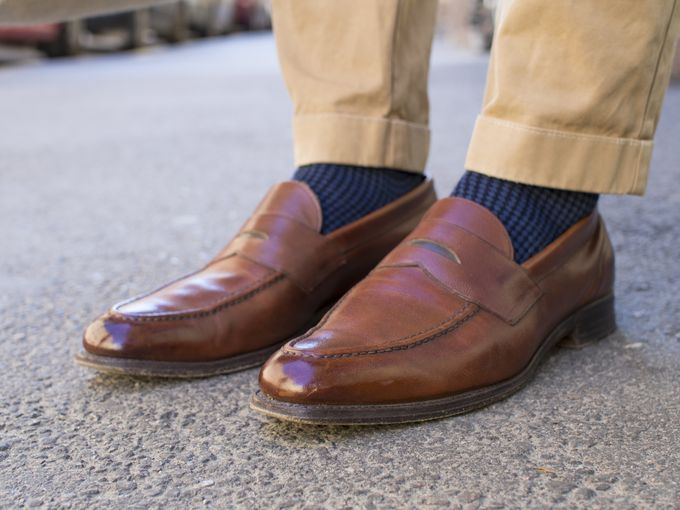 Socks with loafers this time. When temperatures start to drop but you still want to wear loafers to match that September sunshine, all you need to do is add a pair of fitting wool socks and pick a pair of loafers that don't look totally out of place.