Sport Coat Inspiration for Nordic Winter
New odd pair trousers
As my wardrobe has mostly consisted of just suits in my past job, I have to admit the sport coat / odd trouser department has been rather lacking in options. In fact, I sort of didn't really have any proper winter weight trousers for my winter sport coats. To remedy this, I had a couple of new pairs made at my friends at Vaatturiliike Sauma - one from heavy grey wool and the others from Caccioppoli's Covert fabric.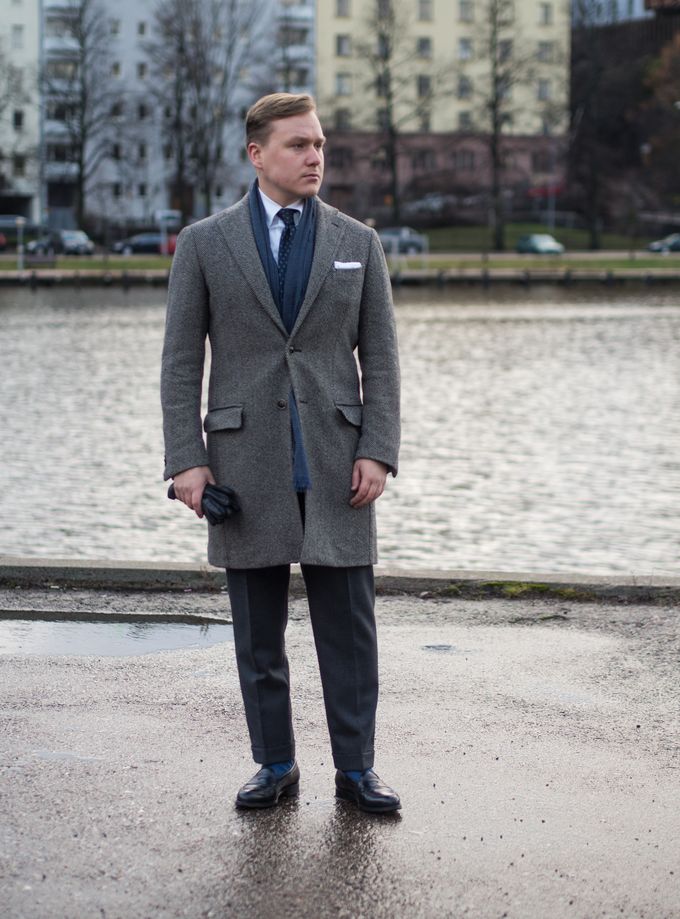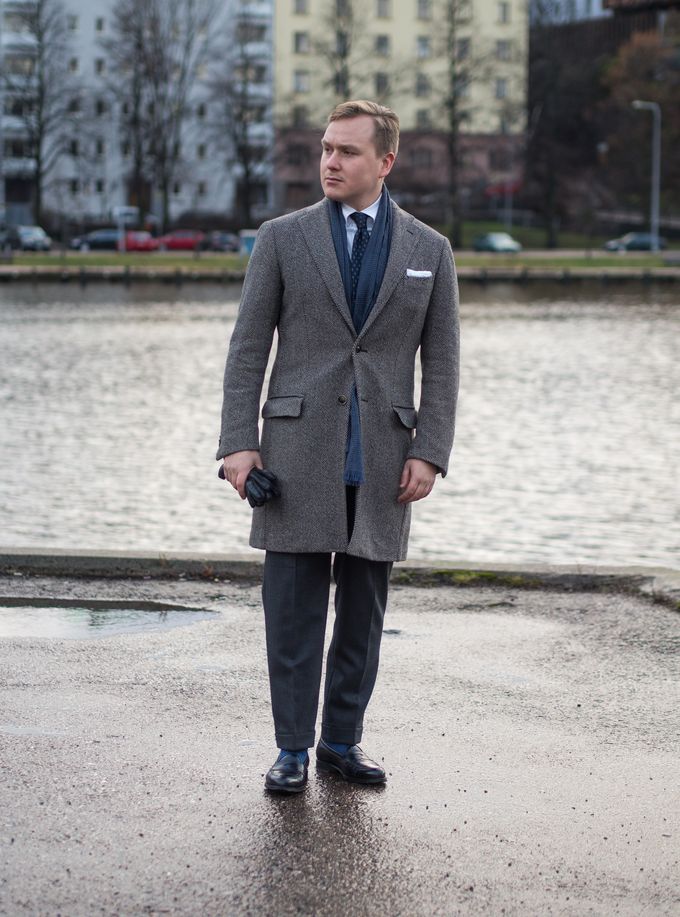 Worn items
The clothing in this look include my Ring Jacket wool overcoat, Berg & Berg wool scarf, Sauso black elk leather gloves, Sartoria Peluso bespoke jacket (from a suit), Vaatturiliike Sauma mtm shirt, Viola Milano five fold silk tie, Kent Wang pocket square, Albert Thurston braces, Vaatturiliike Sauma mtm trousers, Bresciani socks, Septieme Largeur black calf loafers and Rolex vintage watch.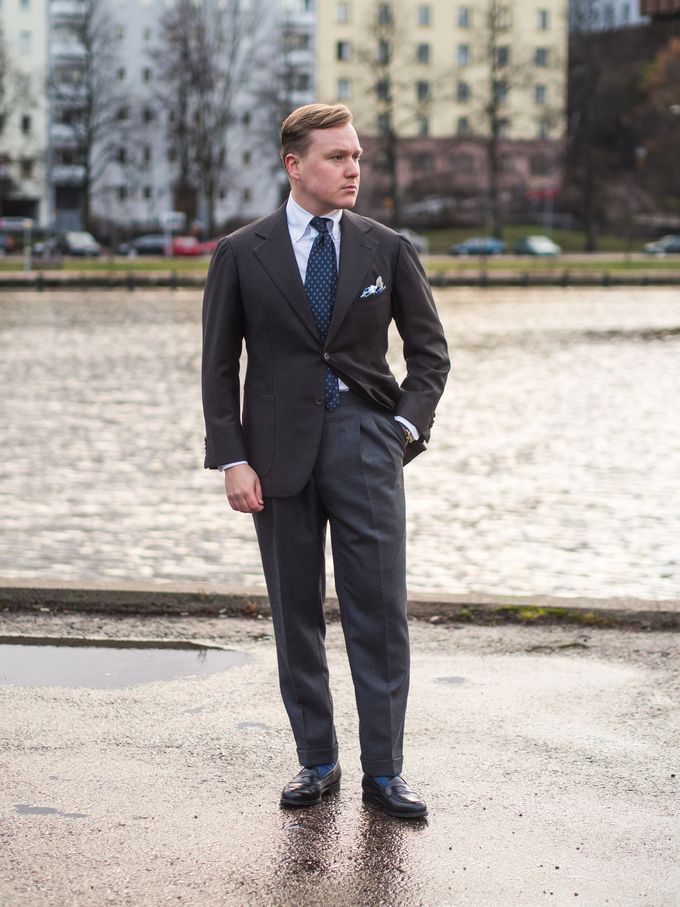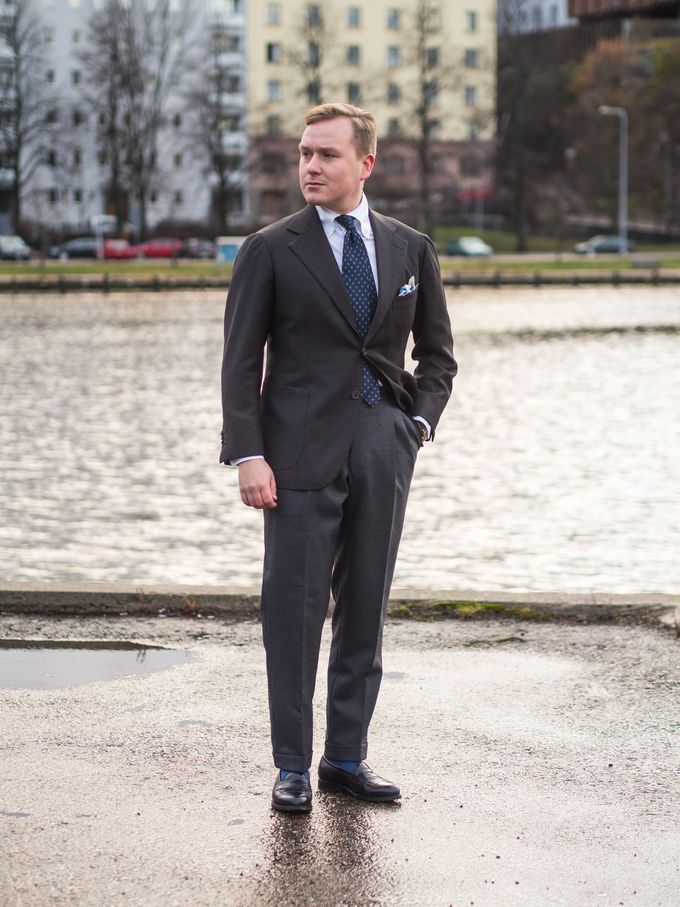 Sartoria Peluso suit jacket as a sport coat
The jacket on my first bespoke suit from Pino Peluso is by far the most comfortable and my best-fitting piece of clothing. Even though the canvassing is rather heavy and old-school, the jacket is so perfectly made into my shape it feels like having nothing on. Moving around in this piece is also a pure joy and I reckon I could easily play a round of tennis while wearing it. For a while I've wanted to wear it separately as a sport coat, the birdseye fabric texture and soft tailoring make it perfectly suitable for that, but haven't had a proper pair of trousers to do it. Now though, I think I'll be enjoying it quite a lot with these trousers and the other pair I just got.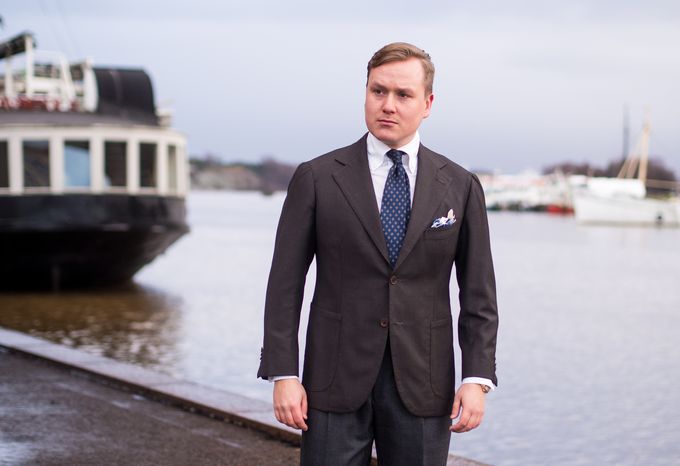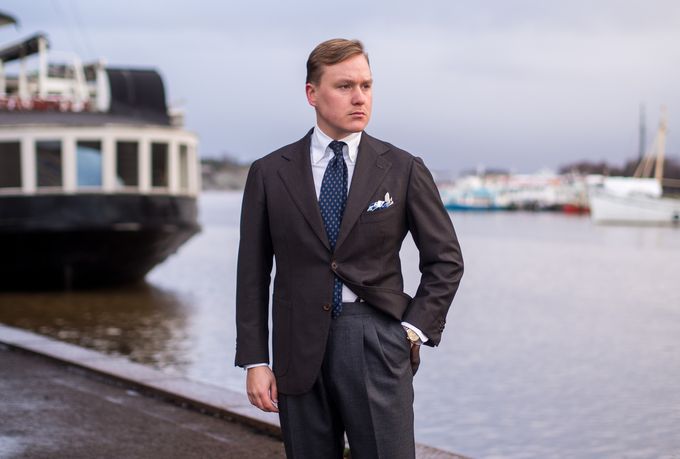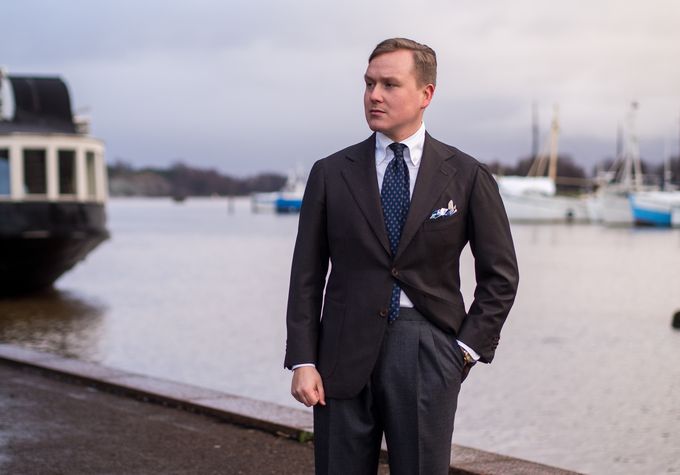 Other details
When choosing my outfit, I tend to have the color of key pieces in mind as well as the color of the leather (for shoes, gloves, brace ends etc.) for that look. So, in this case I wanted to wear my dark brown jacket and mid grey trousers and make it slightly more seasonal by selecting black shoes. Brown and grey are already somewhat demanding to do well together, so I didn't want to bring many more colors into the mix. The selection of my tie and pocket was therefore easy and I went for a navy/grey floral tie and a patterned pocket square with blues, whites, cream and grey. A white pocket square would have been alright as well, but with so many plain pieces the splash of pattern worked better for me on this particular day.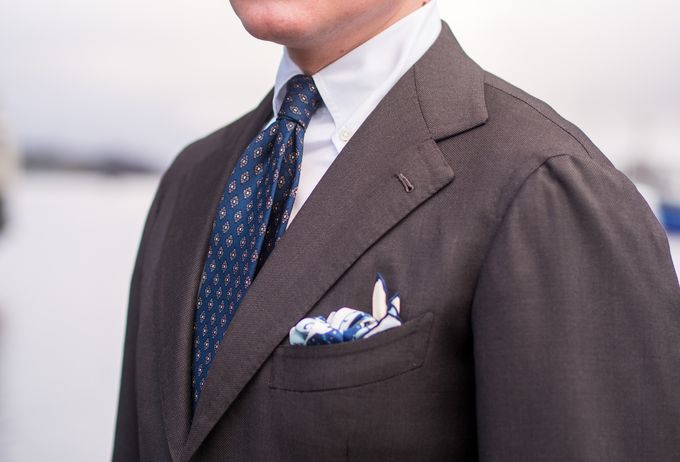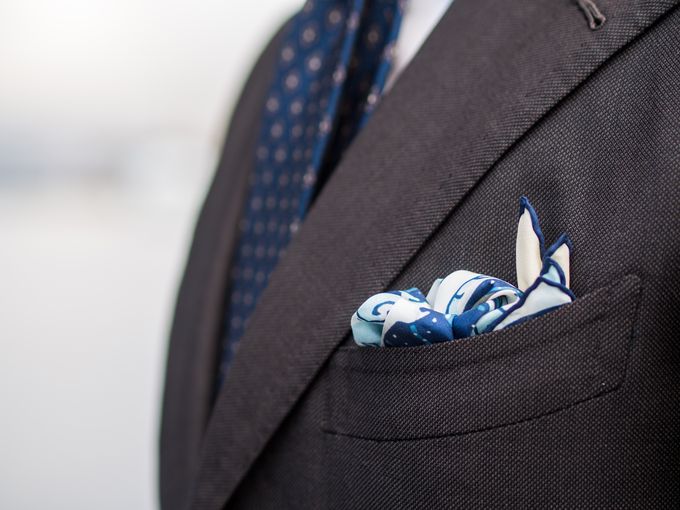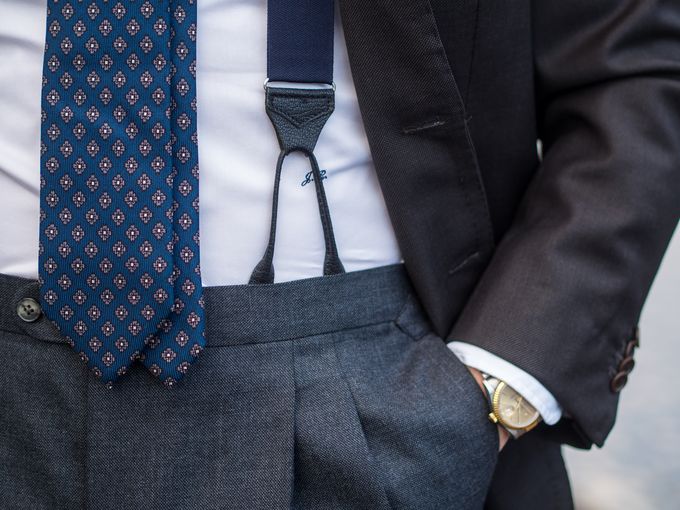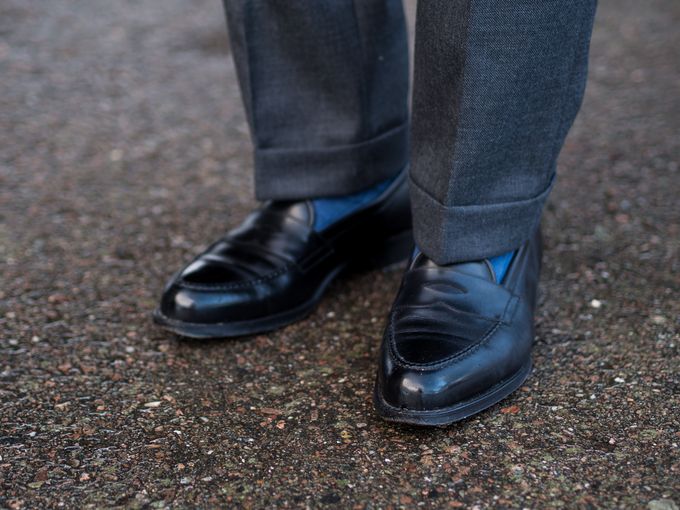 Thanks for the year 2017
It's been a great year, the amount of followers has nearly doubled on Instagram and there have been several pieces of content I've personally been quite happy with. The focus has also continued to shift towards quality clothing which I believe is going to remain as the trend. Thanks for reading and glad you've visited. Cheesy as it sounds, have a great start to the year 2018!