Navy, Blue, Beige and Brown
Even though I wear more suits and less sport coats + trousers nowadays, doesn't mean it's probably my favorite outfit. There's something fantastic being able to have that casual flair while still be wearing some quality tailored pieces, and naturally you also have a little bit more room to do something different. Even though summer is arguably the best season for different sport coat looks, fall and winter seasons aren't too bad either - just gotta match your textures to the weather.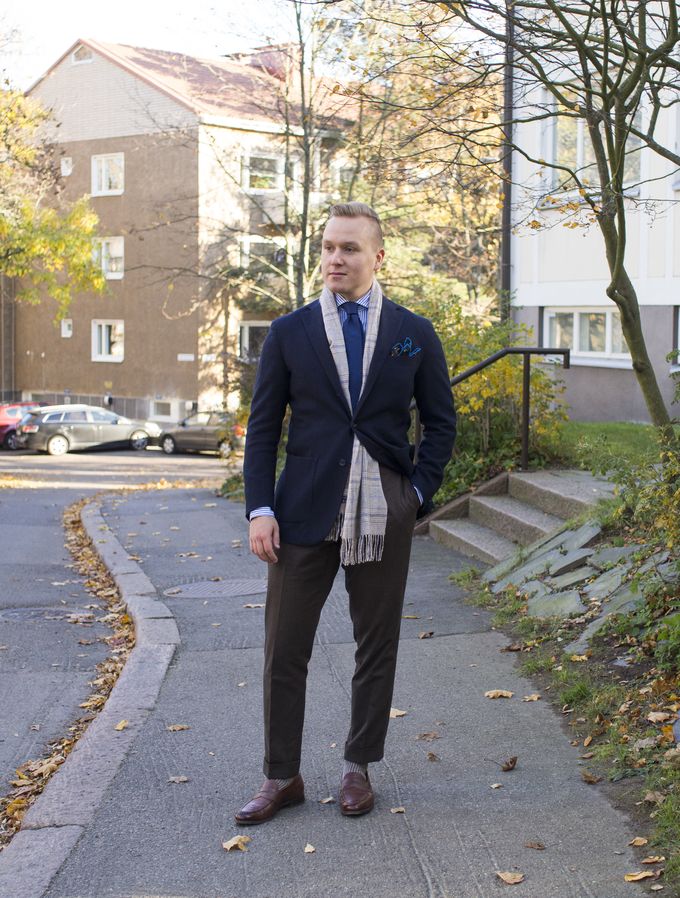 The jacket is from Lubiam's Luigi Bianchi Mantova sub-brand, shirt from Luxire, cashmere tie from Berg & Berg, pocket square from Exquisite Trimmings, suspenders from SuitSupply, trousers from Luxire, socks from Pantherella, loafers from Cheaney and the scarf from Berg & Berg.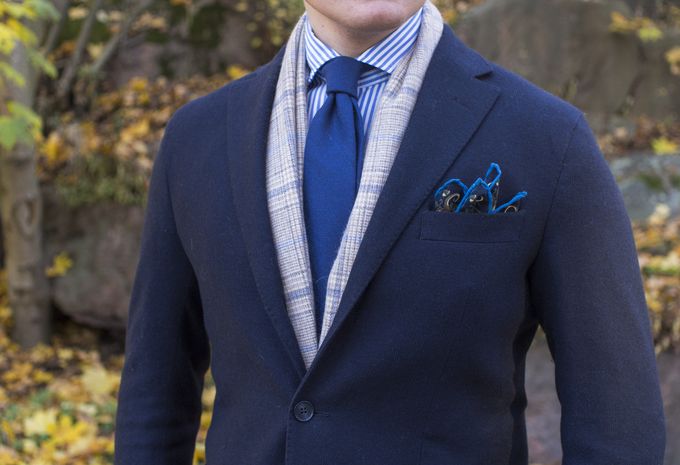 Different shades of blue and some cream.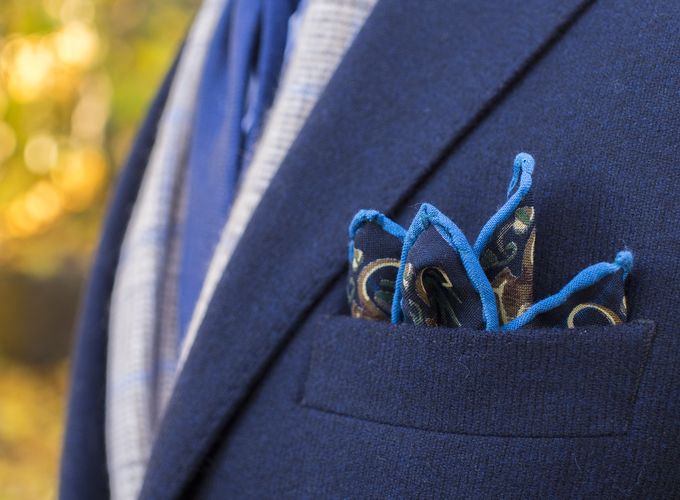 Using a blue/navy pocket square with a navy jacket isn't usually my first choice, but here I very much like the combo, especially with the beige from the dogs in the square's print that perfectly compliments the scarf.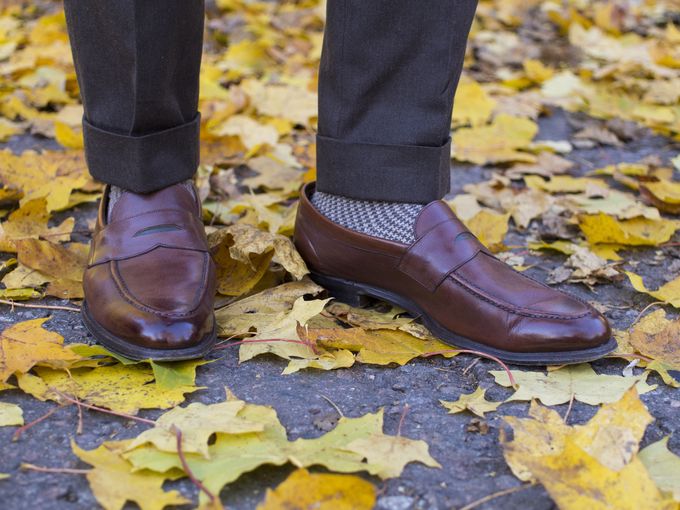 I've been using quite a lot of loafers this fall and have to say I very much like them when used with woolen socks. Will keep doing so till we get snow.