Sport Coat Look For Winter
Another take on an office outfit for fall and winter, this one combines some very classic elements. Something I especially like in this one is how everything is just super soft in here. The soft lines of the jacket and the washed shirt combined with the soft textures of pretty much every component give the entire outfit simply a comfortable and an elegant look and feel.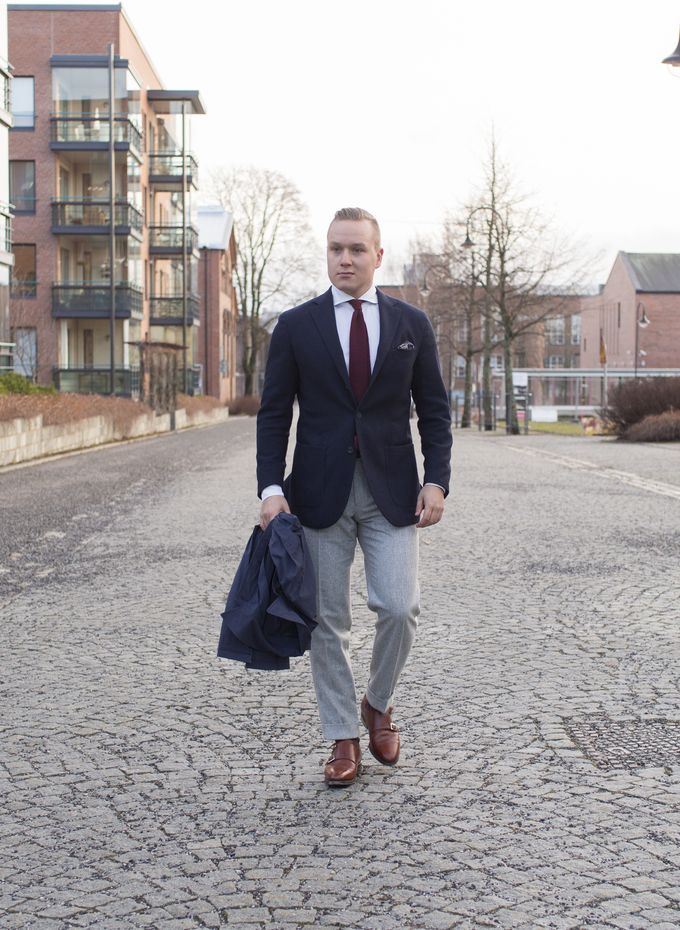 The coat is from Sealup, jacket from Luigi Bianchi Mantova, washed shirt from SuitSupply, round end wool knit tie from Berg & Berg, elephant print wool blend pocket square from Drake's London, belt from Equus Leather, wool flannel trousers from SuitSupply, socks from Berg & Berg and shoes from Meermin.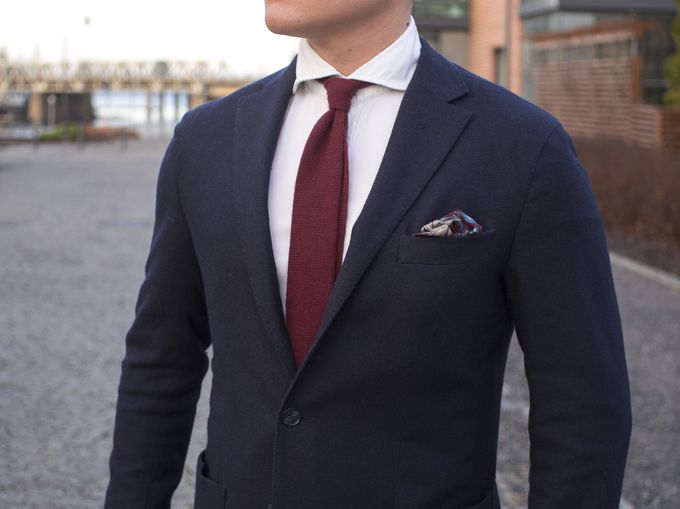 One of the best color combinations, burgundy and navy, looks good what ever the season. During winter the soft textures of wool makes it look even better.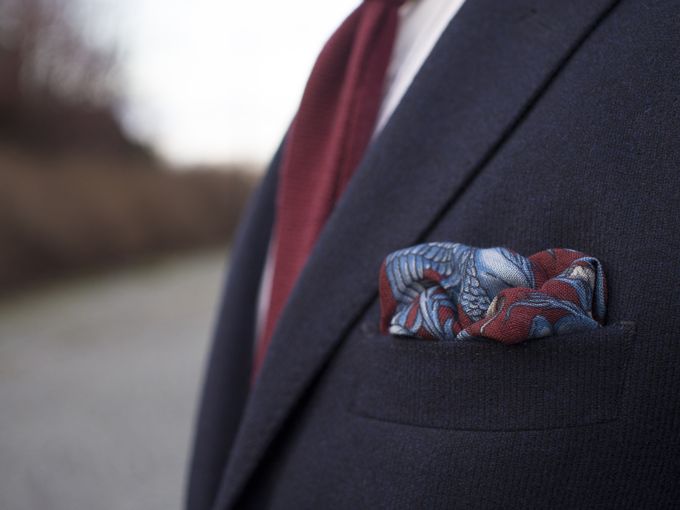 A wonderful pocket square from Drake's London, courtesy of Santa Claus. He has good taste, as I had this particular one in my sights all the way from day one when it was introduced.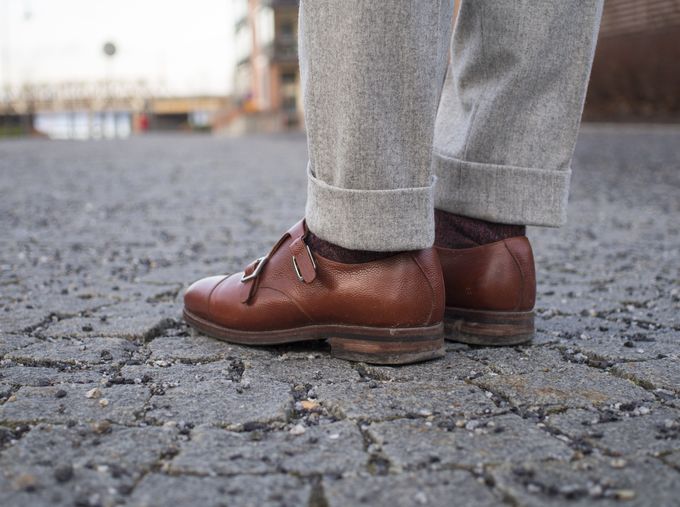 Shame on me for not wiping my shoes clean from the mud. They still look great though, and finally having had my flannel trousers adjusted they have just the perfect length now.