Blue, Brown and Khaki in a Spring Look
Something from about a month ago, this one is a good example of what I like to wear during spring and summer seasons. One of my favorite color combinations, too, blue and brown.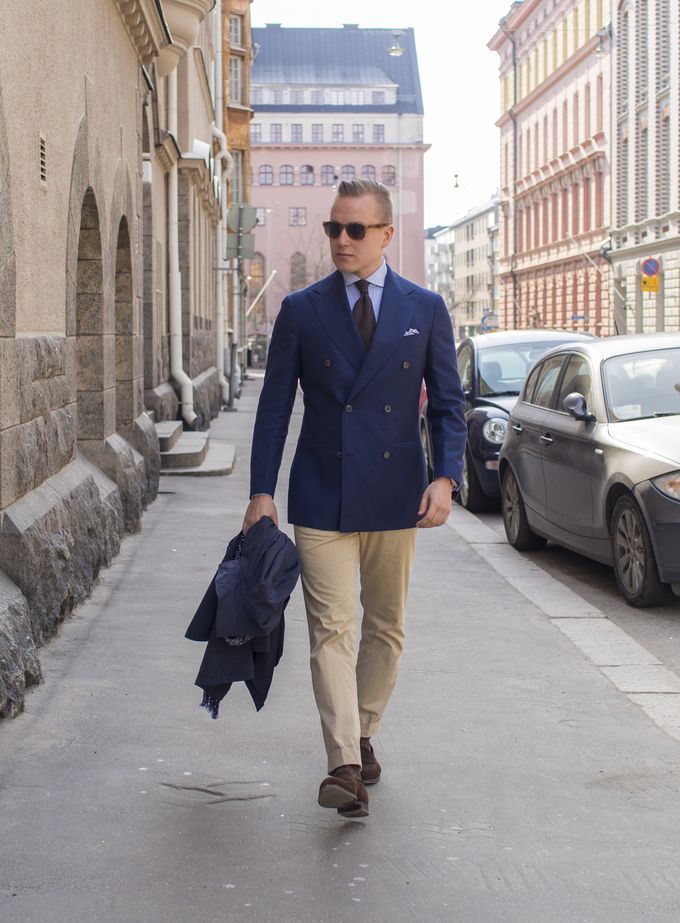 The linen wool blend jacket is a part of a SuitSupply Soho fit suit, the shirt is from SuitSupply, linen tie from Berg & Berg, printed cotton pocket square from Berg & Berg, trousers from SuitSupply, socks from Berg & Berg and brown suede loafers from Septieme Largeur.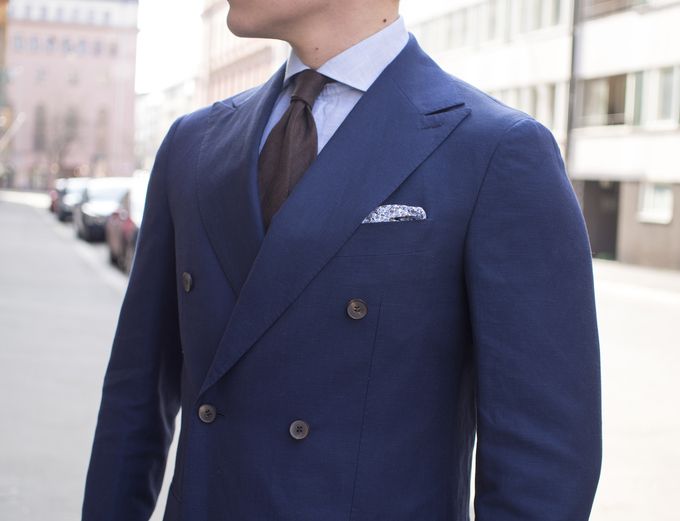 The Soho is a pretty decent fit on me. It has a wider shoulder profile and more room around the chest area when compared to SuitSupply's other fits.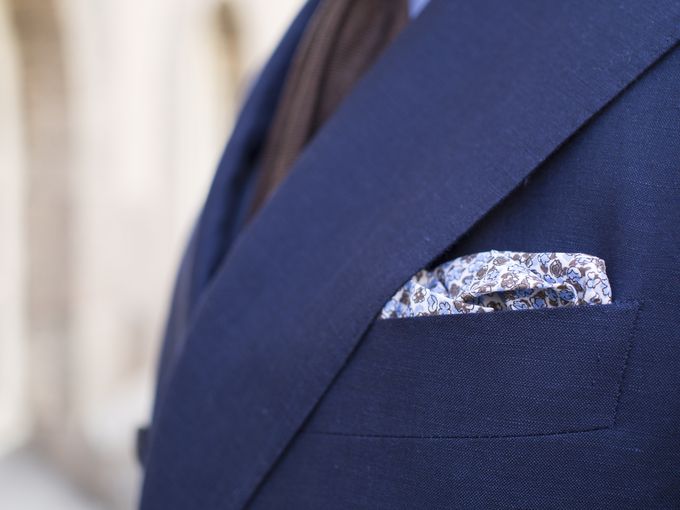 Two things. First, the fabric of this suit/jacket has just the coolest texture for a relaxed summer piece. Second, a printed cotton pocket square like the Berg & Berg here is just right for a sunny spring day like this.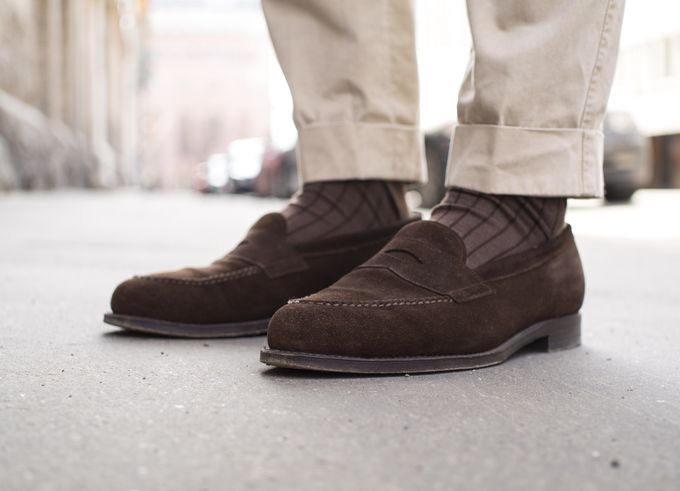 Now, normally I wouldn't wear socks in combination like this, especially with loafers, but at the time of these pictures it was still rather early in the spring and perhaps not appropriate to go sockless.