How To Combine A SuitSupply Soho Fit Jacket
Despite always saying double breasted jackets aren't for me, I decided to get one recently. SuitSupply had a Soho fit jacket in a fabric that I figured would suit my needs very well, so I figured to at least try it. The Soho fit is pretty much the only fit from SuitSupply that fits me well, so I quickly made up my mind to keep the jacket after receiving it. The Soho has enough room on the upper body, the shoulders have a good-looking round shape and the jacket in general has a nice slim but relaxed profile. Combined with this kind of thick and houndstooth-patterned fabric in fresh (forget those musty old country tweed jackets) colors it makes a great sport coat to be worn during fall and winter.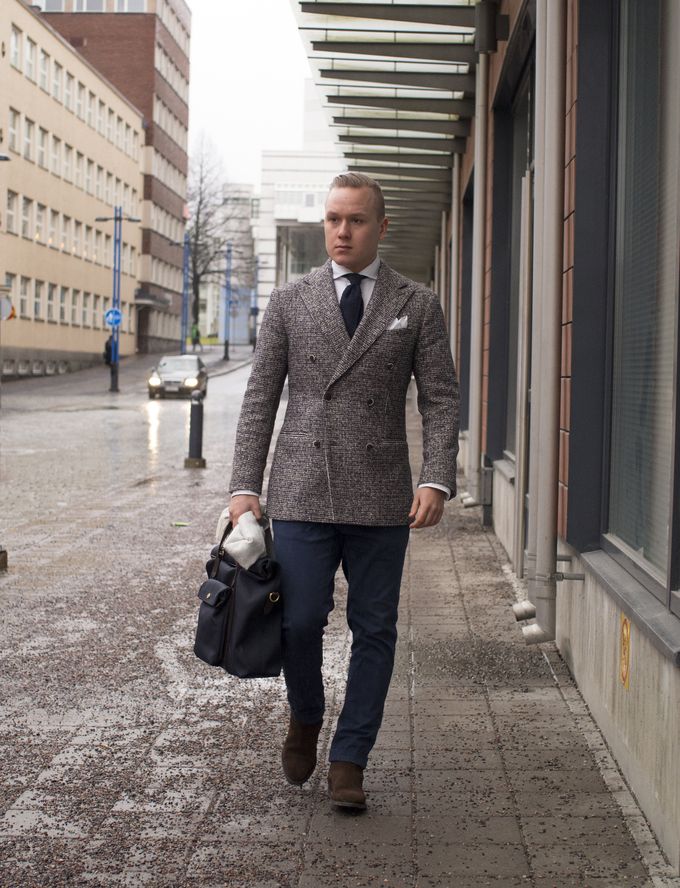 The worn items include SuitSupply's Soho fit jacket, navy donegal wool knit tie from Berg & Berg, white cotton pocket square, Alden brown suede belt, navy Incotex chinos, brown Pantherella wool socks, brown suede Jodhpur boots from Septieme Largeur, grey alpaca scarf from SuitSupply and a briefcase from Mismo.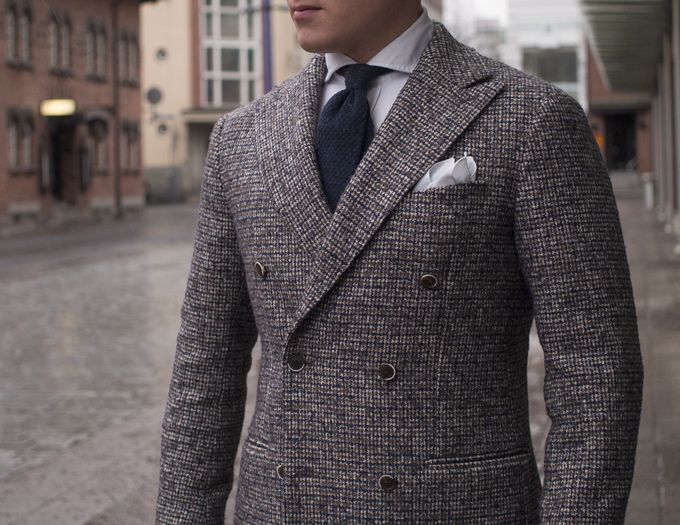 Really like how the knit tie goes with the jacket's amazing fabric.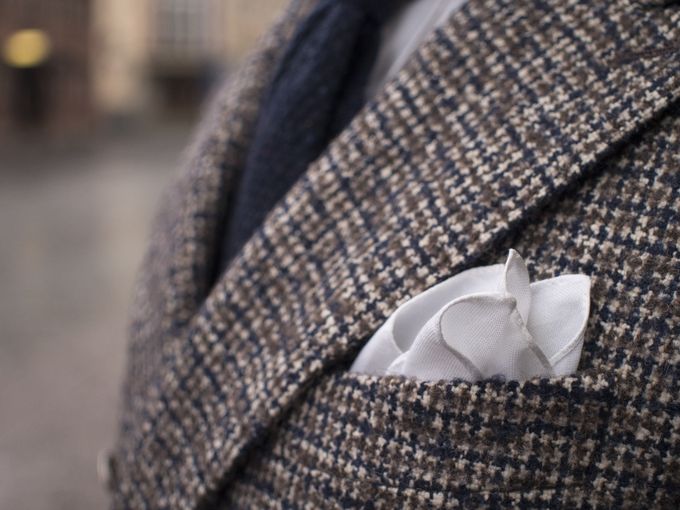 A white cotton pocket square to keep things simple. With this kind of a pattern on your jacket you are going to want to avoid any extra patterns.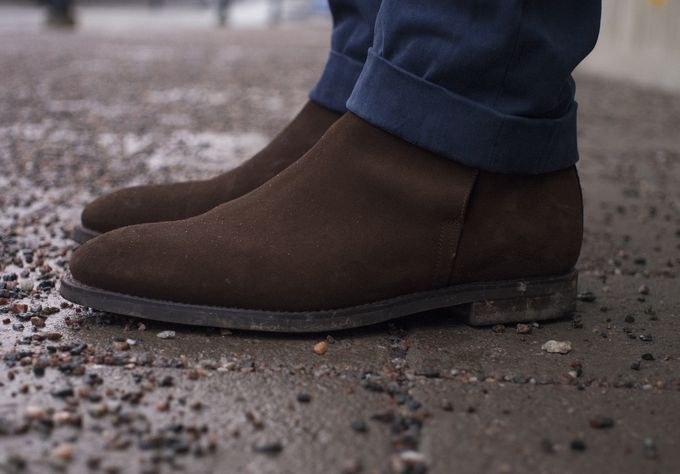 After all the muddy weather we've had lately I think my boots are going to need a wash soon. For instructions on how to treat your suede shoes read this. Yes, suede is a kick ass winter material!
And since many are going to ask, the jacket is size 48 with its sleeves shortened a little bit. And as comparison it feels like almost a size bigger than my size 48 Copenhagen and Havana fit jackets.