SuitSupply Spring Summer 2014 Best Items
This Saturday's morning reading will look at SuitSupply's new collection that was released some days ago. I've picked five items I would consider buying myself, in no particular order. Final words follow below the list.
1. Light Grey York Fit Suit, Linen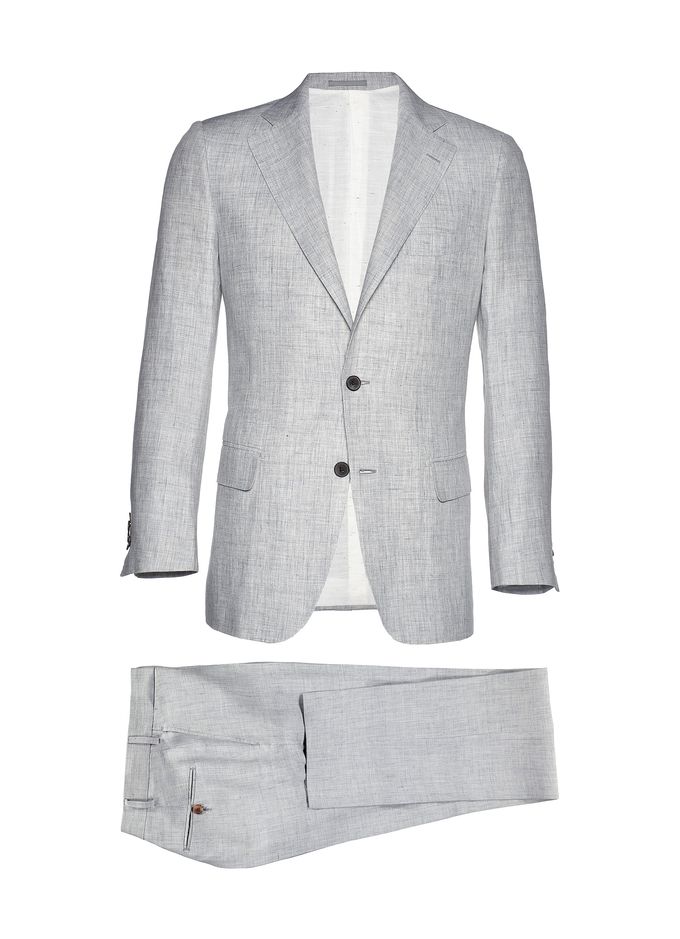 I have high hopes for this. Looking at the measures, it looks like the new York fit might be the answer for my own problem of not one of SuitSupply's fits really working on me (excluding Soho that fits like a glove). This particular one offers a nice fresh light grey options for those who will have a warm summer and whose office allows light colors.
2. Blue Soho Fit Double-Breasted Suit, Wool Linen Blend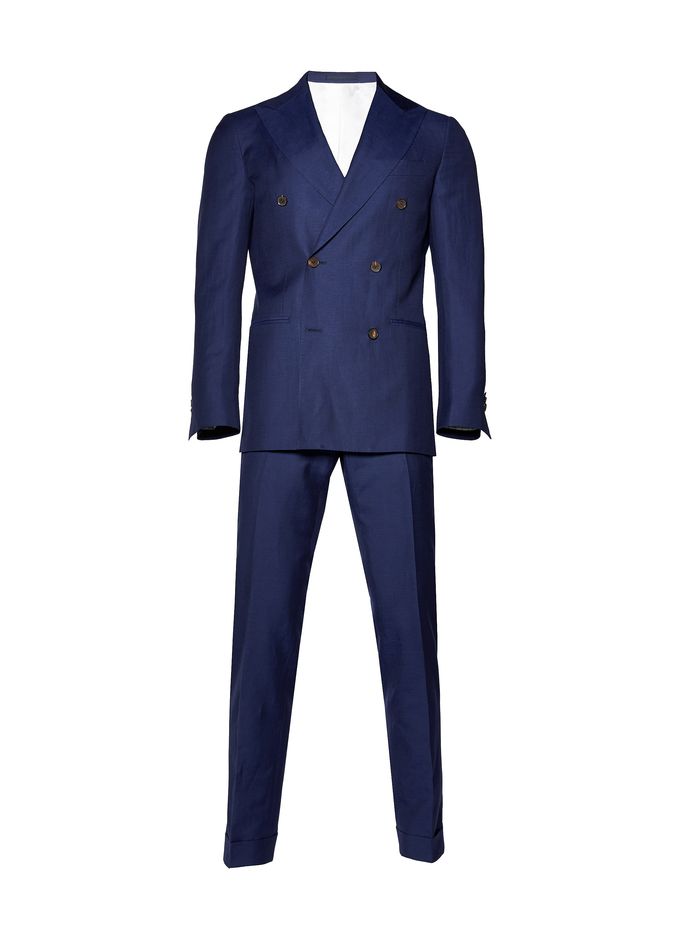 This blue Soho fit suit seems to get it right in all areas. The fabric has just enough texture, but remains fairly formal that will be good for nearly any office. Furthermore, the color is a great darkish blue that seems not to be too flashy, but is still clearly a more fresh option than regular navy. See the Soho fit in action here.
3. White Blue Striped Shirt, Cotton Linen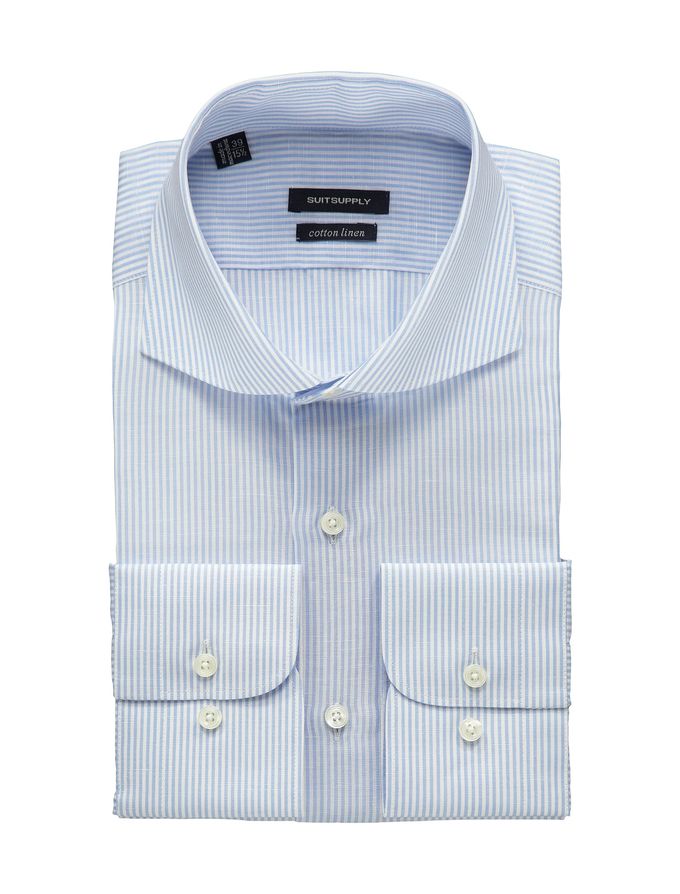 A great-looking fabric once again. This will be a killer shirt for summer days when you're in a suit and therefore wearing a tie (which you do in an office). The linen cotton blend fabric will keep you cool and add that extra little something into your look. The stripe is also just right and it has my favorite of SuitSupply's collar styles, Curved Cutaway. You can see the collar style in action here and here.
4. Washed Blue White Striped Cutaway Shirt, Cotton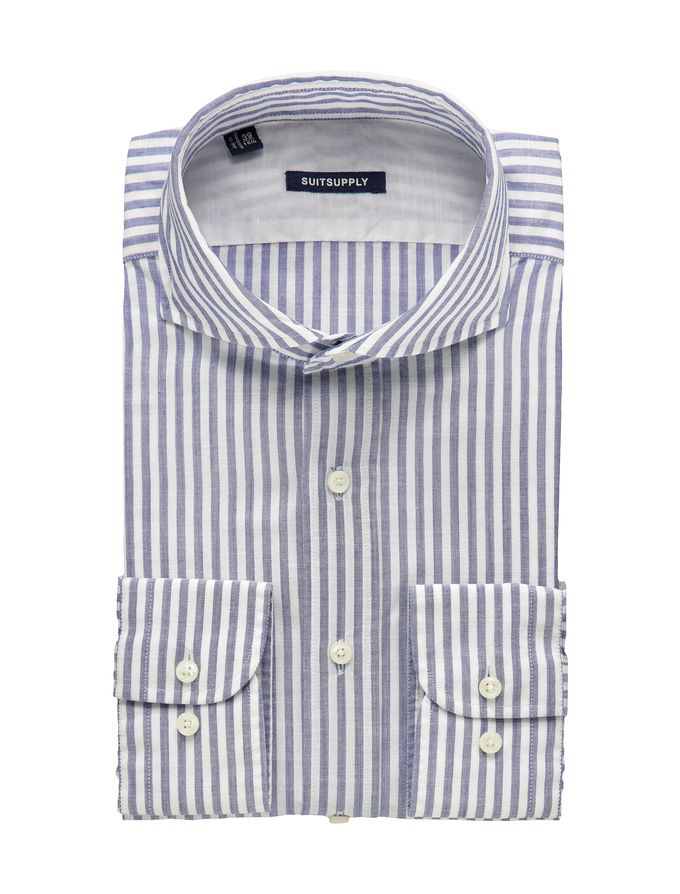 By what you can see from the picture, this is another keeper. The stripe looks amazing and is thick enough so that it'll look like a stripe pattern also from distance. The washed cotton, the collar and the pattern make it a great shirt to be worn unbuttoned in classic summer looks. This would be my choice to the unstructured navy blazer, khaki chinos and suede loafers look.
5. Brown Havana Fit Jacket, Wool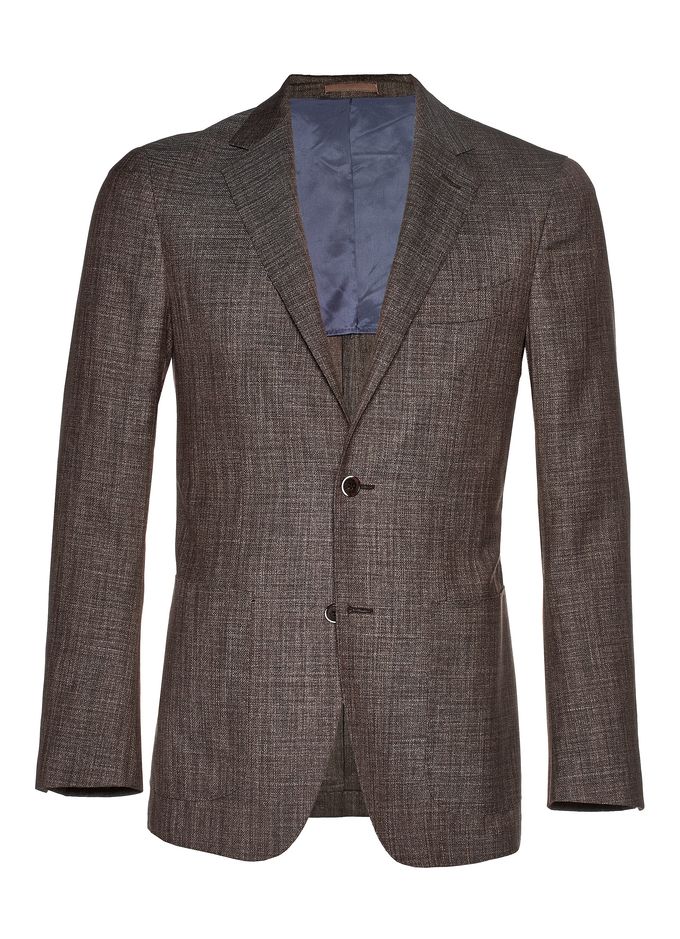 A muted brown is always a killer during the warmer season. Wear this with navy chinos or denim (rolled up of course), washed white or light blue chambray shirt and a carelessly tucked in plain pocket square. Top it off with brown suede penny loafers or snuff suede plaintoe bluchers. In general the Havana offers great bang for the buck if it happens to fit you well, sadly it's not really cut for my torso. See it live here (this is actually the same jacket as this).
Most of the items offered remain the same as what SuitSupply had for sale in late summer of 2013, and the bulk of the new items seem to still be on the way. In general I find the new collection to be a bit more toned down (at least at the moment), with slightly fewer all-out crazy menswear items no one would actually wear in the real world. Most suits and jackets come in plain colors and the new and seemingly more timeless York fit is promising. I'm sure the stuff that has been designed on acid will come later though.