Summer Accessories - Apple Green Floral Print Tie
If you're following The Nordic Fit actively, you've surely noticed that I've come to experiment with different shades of the color green over the last year or so. Even though it is usually seen as unfit for business wear and formal outfits, I personally think it can be a great addition to your wardrobe if you simply look for the right kind of green clothes and accessories. In today's post we'll look at a spring look for a regular business day, one that utilizes a fresh apple green type of floral silk tie.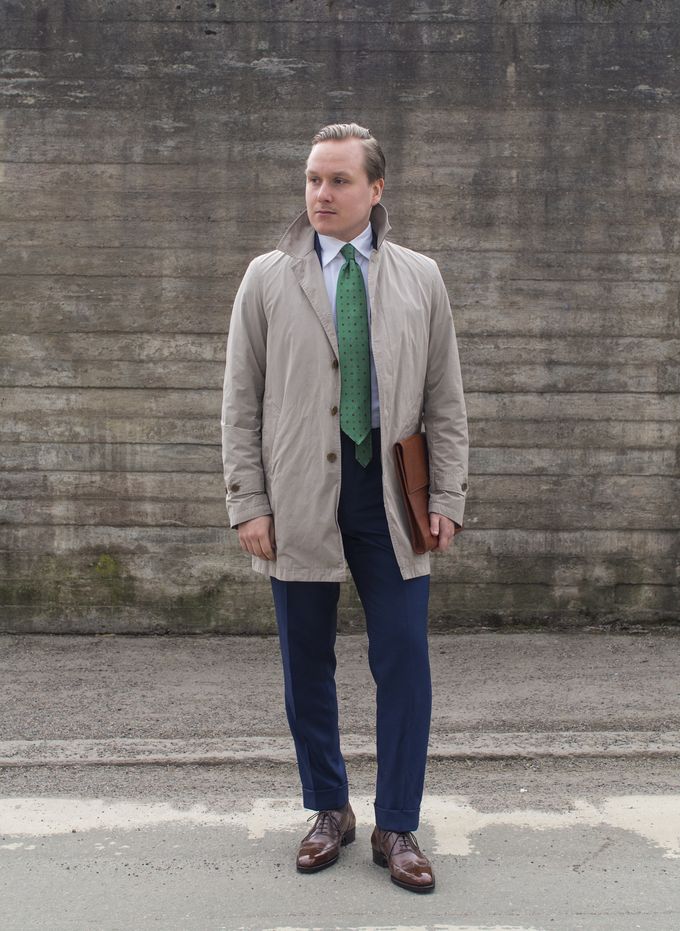 The worn items include a Uniqlo rain coat, Vaatturiliike Sauma mtm suit (Ariston wool twill fabric, 270 g/m2), Luxire mtm shirt, Viola Milano tie and braces, Shibumi Berlin contrast border linen pocket square, Berg & Berg leather portfolio and socks, Vass mtm austerity brogue Oxford shoes and a vintage Omega Seamaster watch.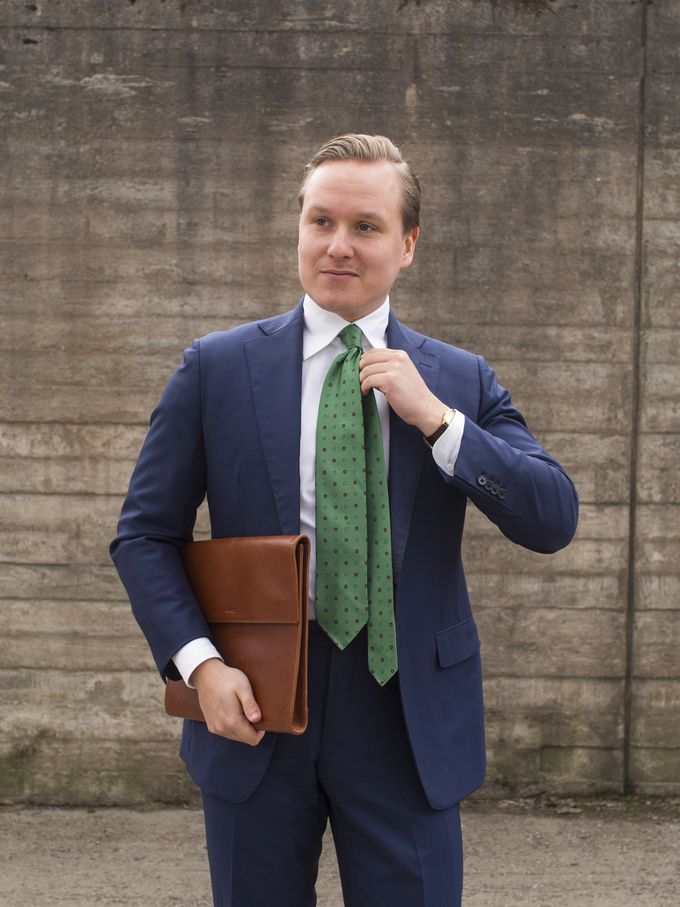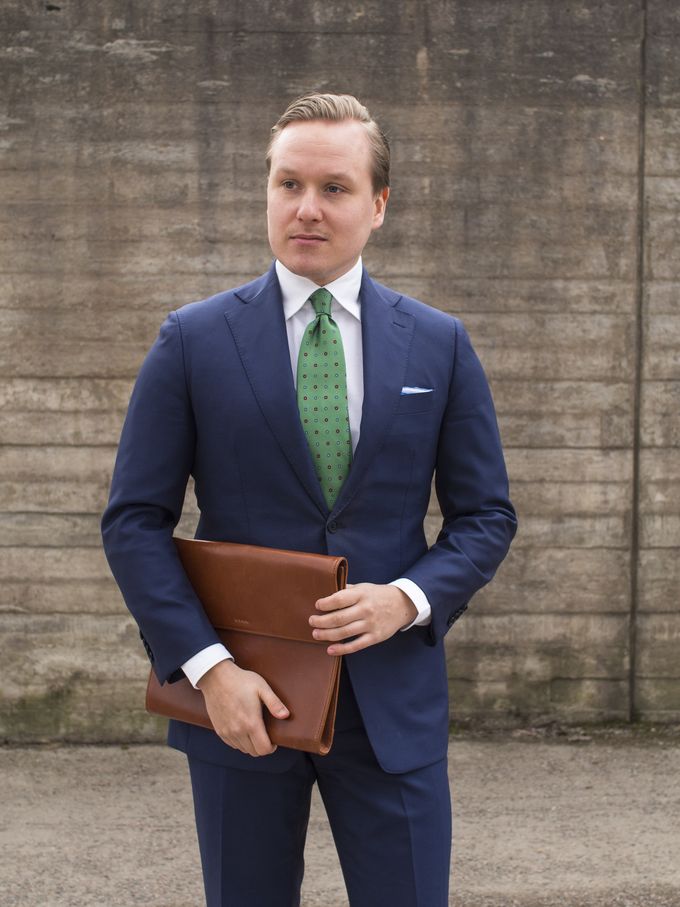 In this occasion I've tied a fairly neat tie knot, but one that doesn't look too calculated. A quality lightly-lined tie like the ones you will get from Viola Milano, Drake's, Shibumi Berlin or Berg & Berg will easily tie to a form similar to this.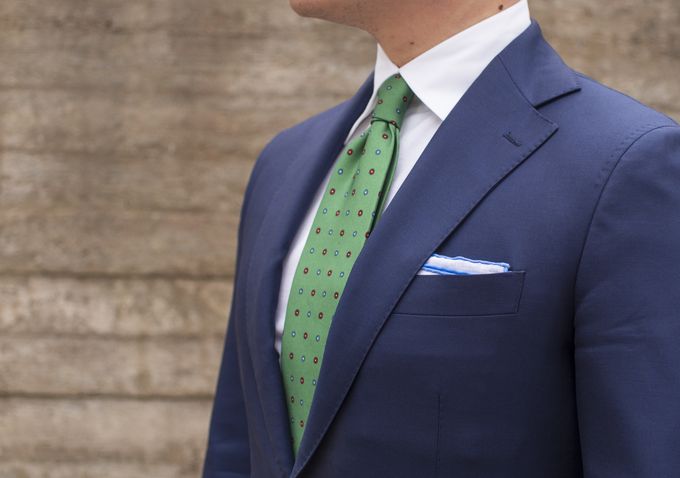 A light blue isn't the most usual color you would pair up with green, but in this case it works quite nicely due to the light blue flowers in the tie's print.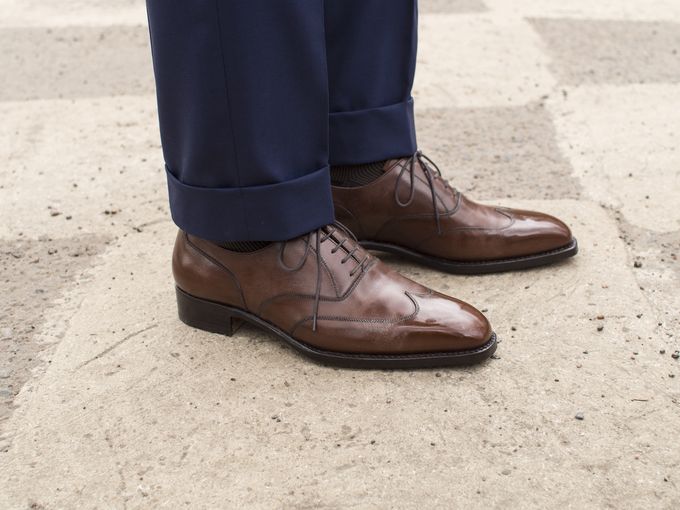 This was actually the first day of me wearing these shoes. You can see a little bit of the polish craching off where the leather has started stretching and molding to my feet. This tends to happen when you polish your shoes extensively prior to using them. It's also the reason I would recommend using your shoes at least a little bit before going all mirror shine on them.