Summer Evening Wear in Baby Blue Bespoke Sport Coat
A classic Neapolitan look
Over the spring and summer, my baby blue Peluso sport coat has become one of my favorite pieces, if not the most favorite piece, of my summer wardrobe. This jacket simply has the coolest classic silhuette combined with that slightly heftier Naples and Peluso look that I really like. The buttoning-point and the cut in general has something very 70s in it, not the least due to the wider lapel. Without further blabbing, here are some shots taken earlier this week.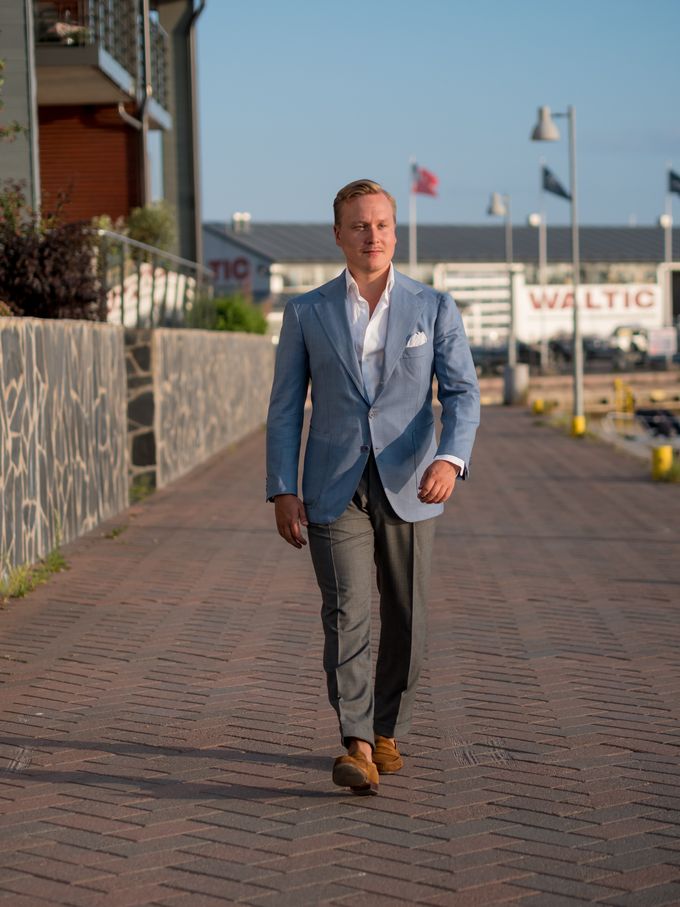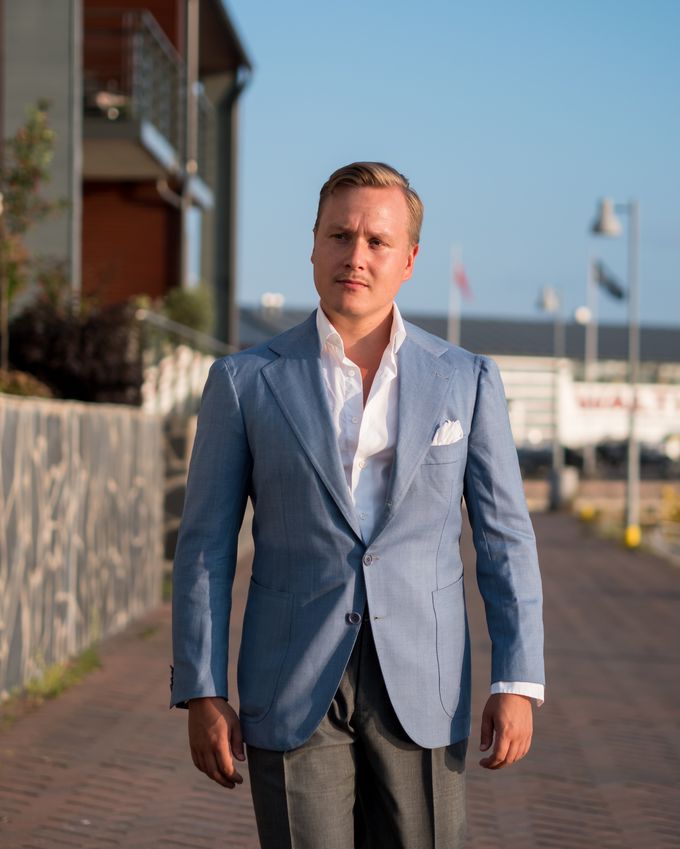 Worn items..
..include my Sartoria Peluso jacket, Simonot Goddard pocket square, Vaatturiliike Sauma mtm shirt from Thomas Mason poplin (smaller collar I normally wear to go better without a tie), tropical wool mtm trousers, Albert Thurston narrow braces, vintage Datejust and Carmina Genova loafers.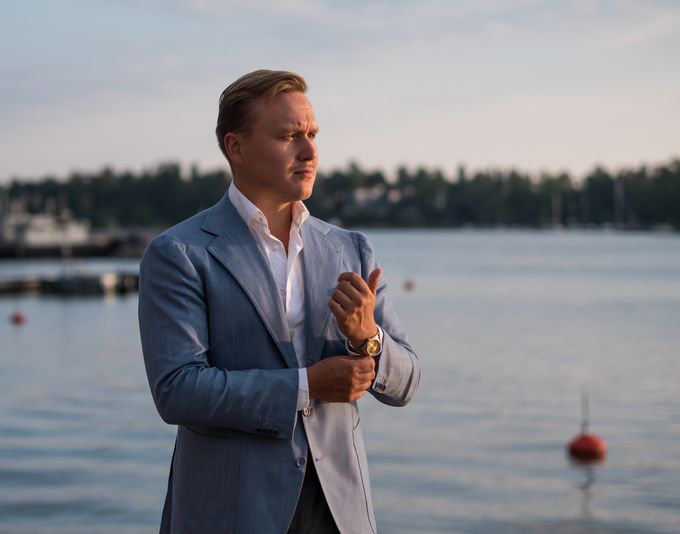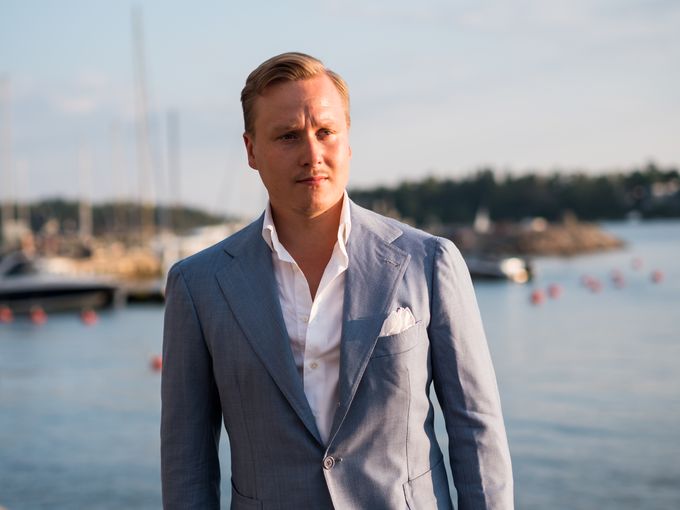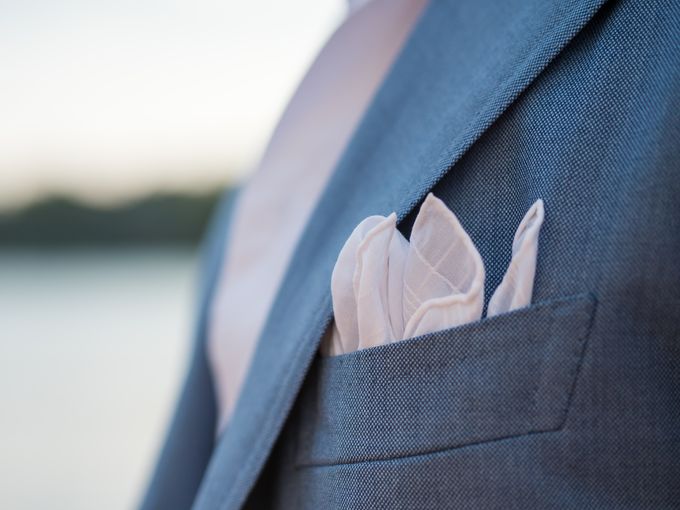 More to come
So, clearly it's been pretty quiet here lately, but once again it has been great to engage with all the readers in Instagram and especially through Instagram moments. Having had a bit of a videography bug bite me lately, I will also be posting some style and travel related video both here and Ig in the coming weeks and months.