Suspenders - Albert Thurston X Viola Milano
First things first. I wear my suits (and more formal trousers) with suspenders. It's simply a more elegant option when compared to a belt, no matter what kind of a belt. And while, let's say a snuff suede belt, goes very nicely with a blue or navy suit and suede loafers during summer, it's still pretty marginal. In general then, a suit will be better off with with suspenders that don't draw extra attention to your waist and always keep your trousers in the right position and thus making your trousers look better.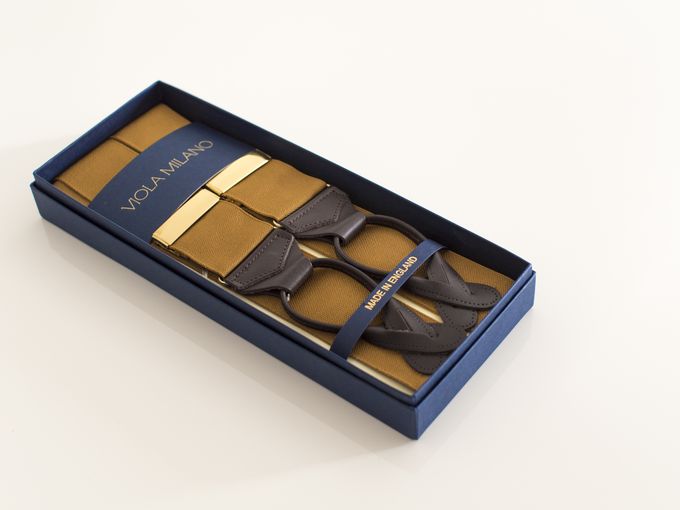 This particular pair of suspenders is from Viola Milano, but has been manufactured by Albert Thurston (worn by James Bond, by the way), perhaps the most traditional company producing suspenders. Albert Thurston's own selection doesn't have too many options with brown leather ends, though, so I'm glad companies like Viola Milano have started producing their own color combinations with this English company. This particular pair has a wonderful shade of gold that isn't too flashy if someone manages to catch a glimpse of them. Oh, and this particular pair was a gift from my girlfriend, so naturally they have some extra flair.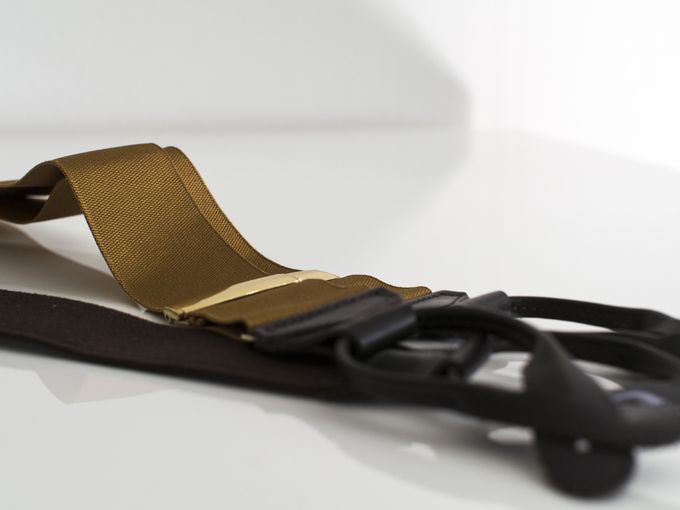 Quality wise Albert Thurston's suspenders have always been immaculate with super soft full grain leather, neat stitching, solid and well finished metal parts and luxurious barathea fabric. This pair is no different, and now at the time I'm writing this I've actually already been using them actively for nearly a half a year. A fantastic gift then, and also a good idea to give your significant others now that Christmas is again just around the corner.