The Pitti Uomo Experience - What's Actually Going On in the Event
It's no secret the Pitti Uomo fair has been bloated to be an almost fashion week type of event, perhaps mostly in just the recent five or so years. Having attended the fair since 2014 I've seen the difference quite clearly, but talking to the old school attendants, buyers especially, the change has been rather drastic. The fair has become more like an event for people to show their faces and how it feels like, getting their five minutes of fame. That said, there are also a lot of new people joining every year, ones that don't necessarily have anything directly to do with with menswear, but people who enjoy the clothes and want to enjoy their share of the event.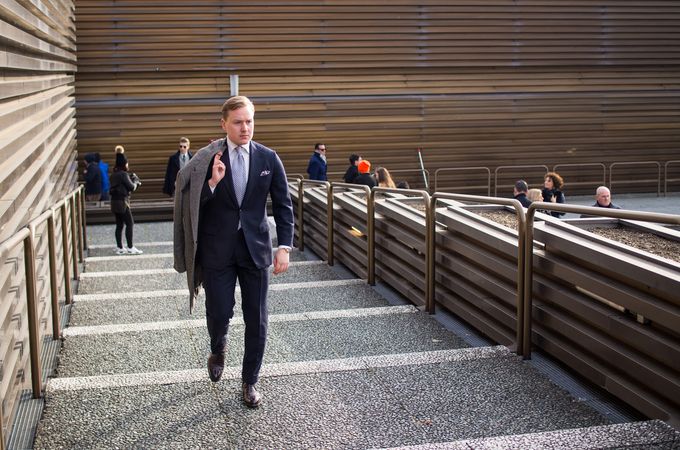 As you speak with the old school buyers as well as some brands who have their displays in Pitti, you easily hear the increasing frustration for the sheer size of Pitti Uomo and the amount of people attending the event now. While the really pushy and superficial people don't sit too well with myself either, I must say I quite enjoy the new "random crowd" who are in Florence to enjoy themselves and meet new people. Most of these persons tend to be other business professionals, lawyers or just really smart people that you can instantly kick it off and enjoy a drink or two.
This Pitti was definitely my most enjoyable one so far, mostly due to having so many really good friends of mine there, but I'd say also because I was able to achieve a bit more than in previous years. Many interesting meetings, conversations and the fittings I had scheduled basically replaced the time I had previously spent scouring the fair and the stands. This year, I only really visited Marol 1959's and Ring Jacket's booth. Time spent at the fair was probably only four five hours during the entire week. So instead of standing in front of cameras, I had quite the efficient week and a lot more to show for it afterwards. Lastly, instead of writing this time's Pitti review blabbing about the trends and the like, I acually thought I'd sum my days up in a more diary type of way, perhaps giving people who have not attended a bit more concrete look into what goes on in Florence two  times a year. So let's start.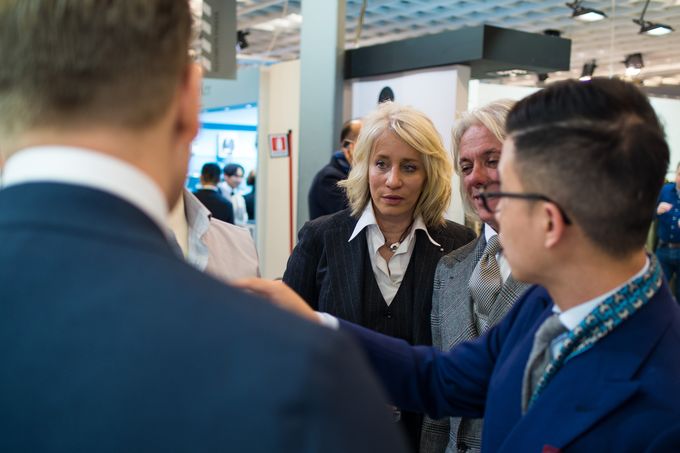 Monday. Upon arriving in Florence through Milan, I set a meeting with my good friend, co-owner of Linjer, Roman. Me and my friend who was traveling with and photographing for me, set out to grab a drink with him before our set dinner. After a few hours with Roman, me and my friend moved on to lunch with other Finns, mainly the guys from Vaatturiliike Sauma and Dress Like A as well as some other people from Helsinki. After dinner, a few drinks and a cigar with the Finnish crew after which we headed to sleep.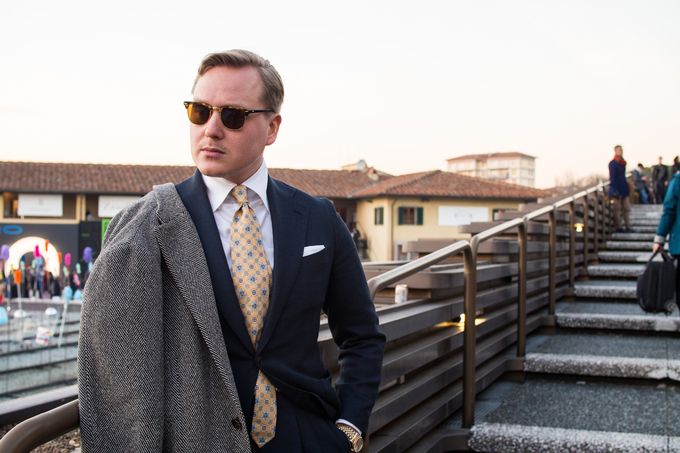 Tuesday started with a good breakfast in our old table at cafe X that is on the way to Fortezza. After the breakfast we headed into the fair area and met up with our good American friends. A few hours spent on catching up and trading travel stories, after which we took a few pictures together. Next, I was keen to head over to Ring Jacket's booth and the guys were interested as well, so we started heading that way. Quickly visiting Alden on the way, we found RJ with a moderate orientering effort. It was cool to meet Ring Jacket's legendary sales manager @maidookiini in person, and me and him discussed all things Ring Jacket for quite some time. I was also glad to try on some their new pieces, and yes, the Japanese size 52 is still basically the perfect fit for me.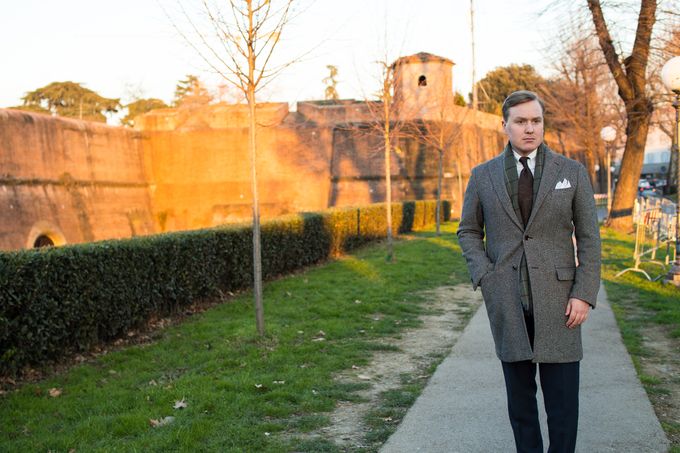 With a small intermediate meal on the way to our hotel, we got ready for Plaza Uomo's party event. This took place in a wonderful Reneissance palazzo in the center and everything was set up rather perfectly, as it is every year. Some prosecco and local "snacks", meeting new people. I had also booked a table for Tuesday night from Da Gherardi, arguably the best pizza restaurant in Florence, so me and a random set of good friends headed over around nine. Again, amazing food and good friends including Andreas from Berg & Berg, Joona from Herrainpukimo and Robin Petterson. The dinner experience was further enhanced by the fact that we could barely fit inside the restaurant (Da Gherardi has like 12 chairs). Next, more drinks and cigars in a cafe bar in the centre.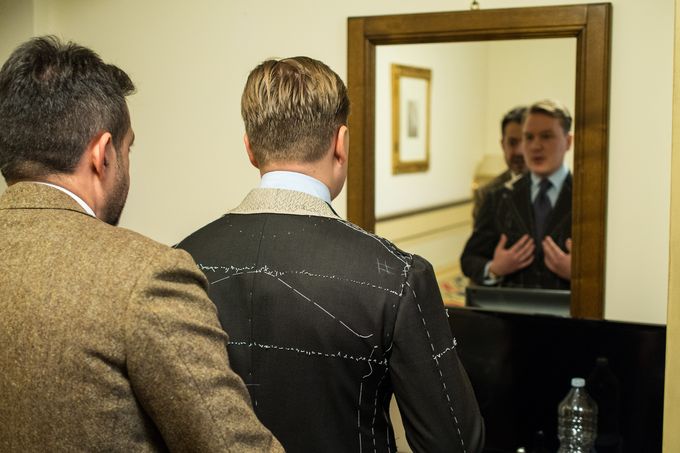 On Wednesday me and my friend had a late breakfast in our regular table at Cafe Sabattino. Then, we headed to the Pitti Uomo area and proceeded with some catching up with last night's dinner crowd and my man from New York, @photoariano. I decided to search out Marol 1959's stand. I had earlier set a meeting with the Parisian Gentleman crew at Marol 1959's stand, so that was my next destination. I had a long chat with Hugo and Sonya after which Marol gave me and my friend an extensive tour of their stand and their shirt-making process. I won't go into much detail here, as I will be writing a separate article on this later on when I receive a sample shirt from them. Anyway, after perhaps two three hours at Marol's stand, I visited Eton quickly, said hi to their new PR director Elin, and then headed over to our hotel.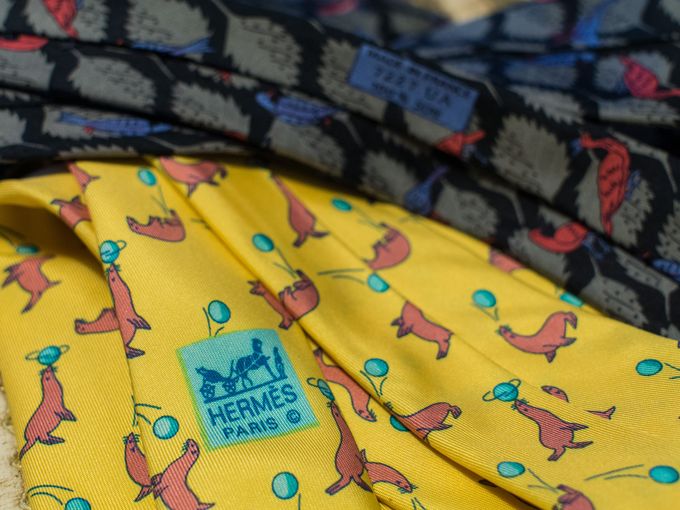 On the way back, me and my friend visited a nice vintage clothing store near Santa Maria Novella railway station, and I picked up a few really cool vintage ties. Really cool stuff. We then headed home to rest a little bit before heading to Eton's rooftop party on the roof of the Excelsior. Their event has become quite the event within the Pitti crowd over the years, and it seems this year the invitations had been a bit harder to get. A big thanks to Eton for our invitations though, and the party was fantastic as always. After Eton we had a nice dinner with other Finns, and then head back to bed to have a good rest before Thursday.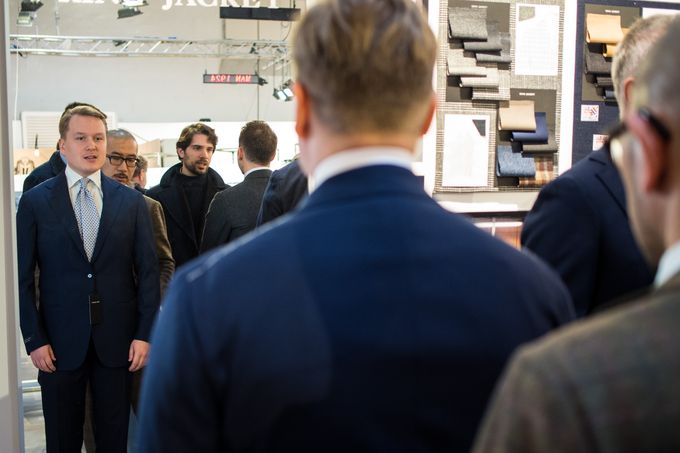 I had previously scheduled my fittings with Pino Peluso and 100hands for Thursday, so this was a highly-anticipated day from my part. I had talked to Pino on Wednesday we agreed he would visit our hotel at 10 AM. The fitting went great and Pino was great as always before. After the fitting, we actually allowed him to hold a fitting another customer of his in our room which was pretty cool and interesting. I won't go into too much detail here as I will be writing a longer story on this later on, I will say however that the suit is going to be a beast. As Pino left we headed to have lunch with Linjer's Roman to a great restaurant called Il Guscio.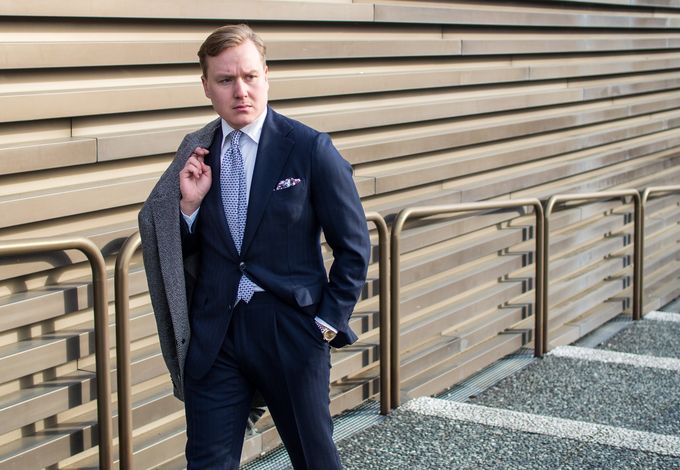 For Thursday afternoon I had my fitting with 100hands' Akshat and Varvara. I was quite looking forward to meeting them, as both share a background similar to what I'm doing now. My first shirt with them was also fitting ready, so it was interesting to see how it was. The last evening was a more quiet one, some pizza and then a small meet with some of my dearest friends in the scene, Arian and Brandon from New York.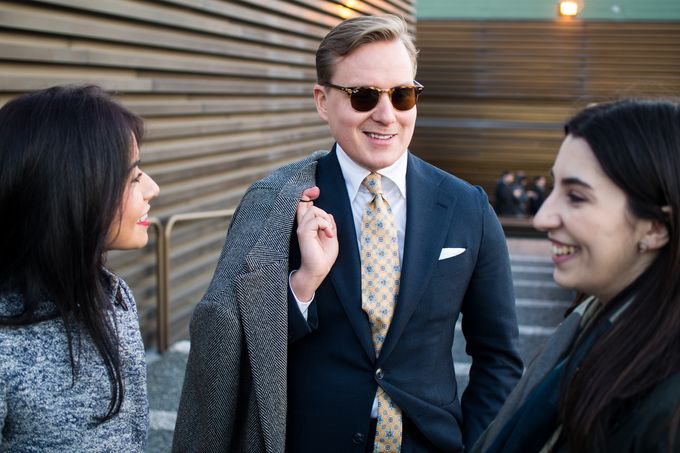 So, to sum it up I was very happy with this trip and it was definitely my favorite so far. My Instagram Moments was running really hot as well, I think we easily broke 100k views during the event. And while numbers are just numbers, it was actually really cool getting so many messages from you, my followers. So thanks for that and hopefully you had a good time seeing Pitti through my eyes as well.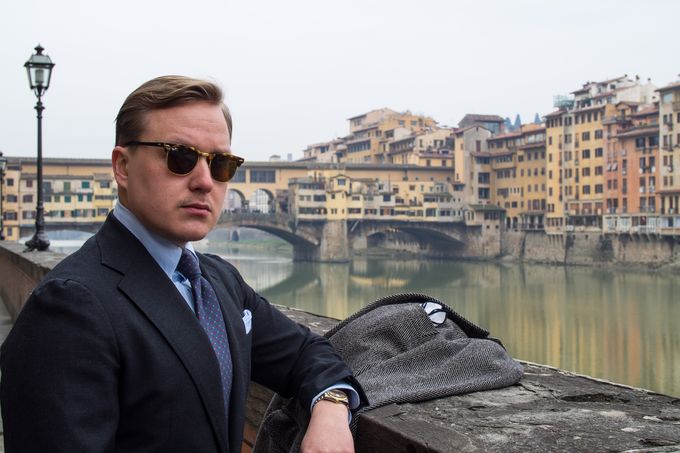 The next weeks will include some regular outfit stories, a thorough Ring Jacket coat review, some vintage accessory porn and also one very big announcement. Make sure you follow the blog on Facebook and Instagram for all the content and notifications on new blog posts.
Also big thanks to my dear friend Aki for taking the pictures during the trip.