Traveling to Izu Peninsula in Shizuoka Prefecture Japan
Izu-Ōkawa village and traveling to Izu Peninsula by train
Izu Peninsula which is a, you guessed it, peninsula located about 120km south west of Tokyo, Japan. Izu consists of mountain ridges and dormant volcanos that rise all the way to about 1-1.3km from sea level and is mostly covered in very lush jungle-like forests. The Ōkawa village on the other hand is one of the smaller villages (I could not find any statistics, but probably 200-300 residents maximum) on the east coast of the peninsula. It is located in about the half way between Ito and Shimoda which mark the end stations of the Izu Kyūkō Line, a railway that can be used to travel along the coast line. Traveling to this village takes about 2-3 hours from Tokyo, depending on the trains.
Ōkawa is placed very small valley that has tall jungle-covered cliffs on each side. The valley itself runs steeply into the Pacific Sea and has multiple water cisterns running through it, creating quite the man-made waterfall/rapids spectacle. The village itself has quite modest houses with small pretty gardens. There is one convenience store and the train station, but not much else. In general the area is super idyllic and has an amazing Japanese jungle vibe to it.
Why did we end up in this arguably quite unknown place in Japan? Well, we didn't specifically look for a place at Ōkawa or the Izu Peninsula, but mostly ended up trying it out after stumbling upon our hotel of choice Isaribi. When booking the trip in December most luxury ryukans that can be booked through the common Internet booking services were actually entirely sold out which also lead to this choice for the rural part of our vacation. However, I'd say the village turned out to be one of the prettiest if not the prettiest village that we visited along the coast line and we very much loved the entire peninsula area. Therefore it's easy to say that things turned out very well in the end.
*Also, as always I do disclose if I receive anything for free/gift. Nothing in this post was sponsored and were instead paid in full with my hard-earned Finnish Euros.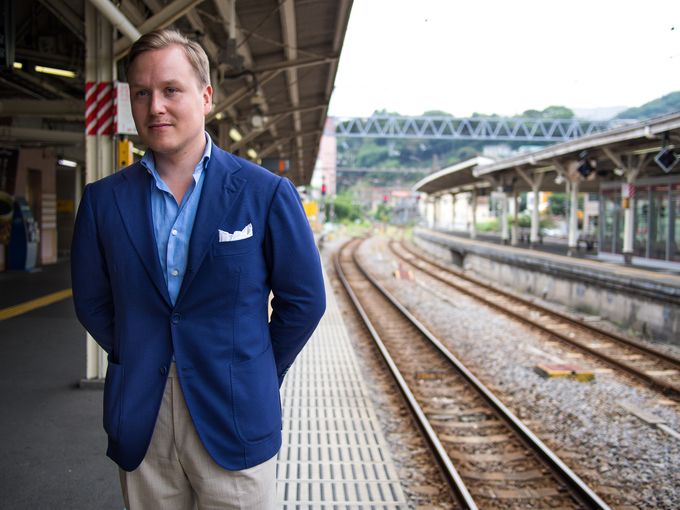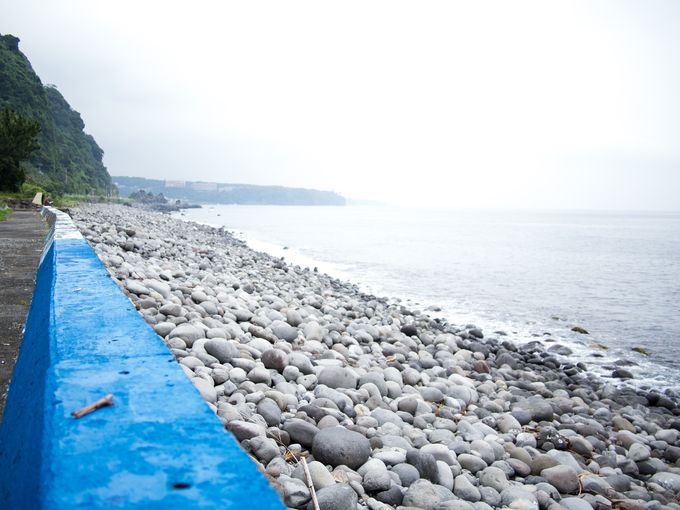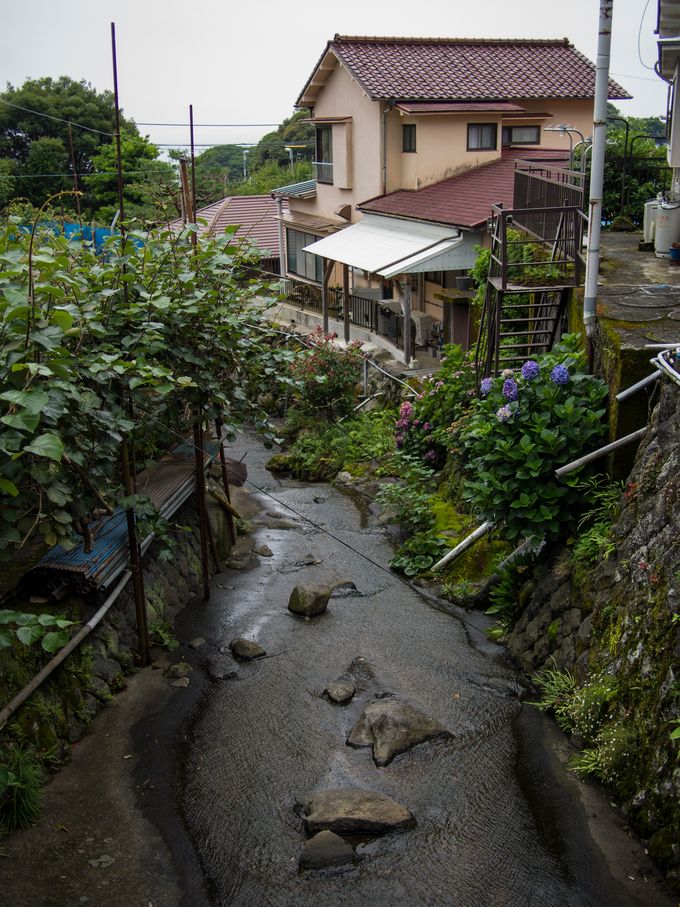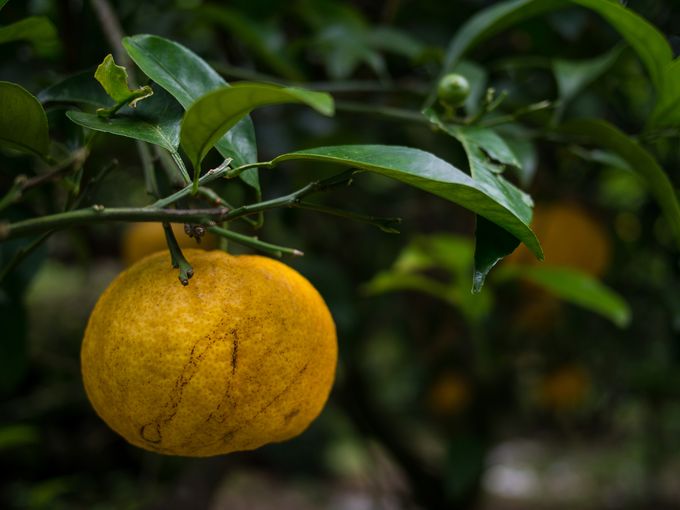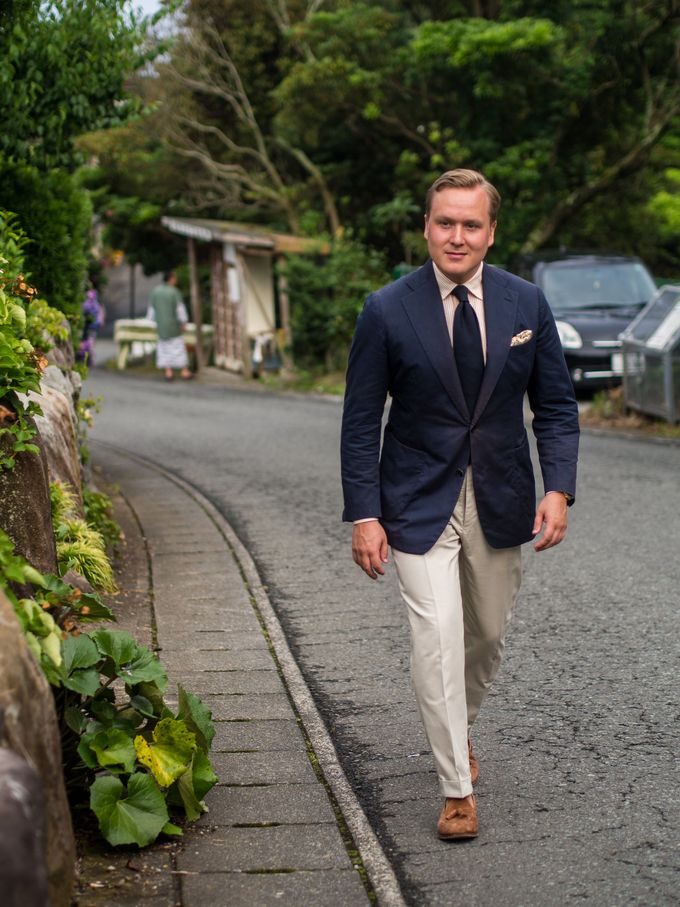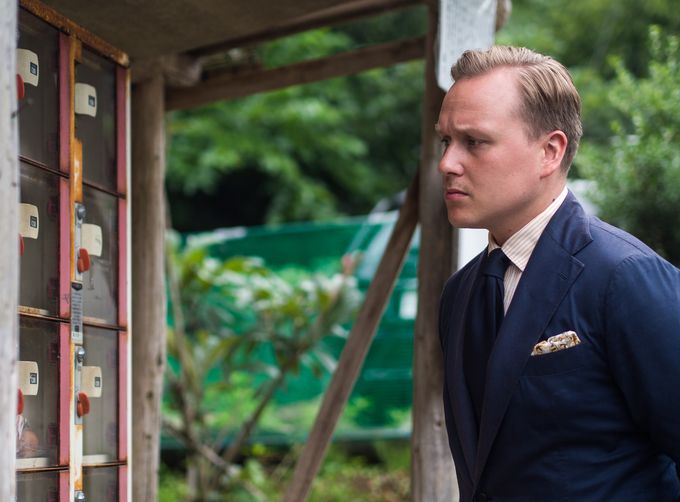 Isaribi Ryuokan
A ryuokan is a traditional Japanese style inn that can be found basically anywhere in Japan. Most of these inns are very simplistic as well as rather reasonably-priced. Some can be more more luxurious though.I had long had it in my ming to stay in Japan in a harmonious forest setting and preferably with a nice onsen (Japanese for a volcanic hot spring) and enjoy a few days of some traditional Japan in a slightly luxurious manner. I think this idea originally came to my head from a Japanese "Top 50 luxury hotels in Japan" type magazine I bought from Tokyo earlier, a truly great issue that I've lost since. Anyway, as mentioned before most luxury ryukans were already fully booked or too hard to access from Tokyo, so we ended up choosing Isaribi and therefore decided to also explore Izu Peninsula during our holiday.
Isaribi sits on the hill side in the Ōkawa village next to a beautiful water cistern and a few very small orchards. The hotel has perhaps 16 rooms and is therefore quite small but probably an average size for a ryukan. The outside of the hotel has a beautiful garden, but all in all the look is very modest for a five star hotel. Our room had a sea view and a private onsen and was all in all very nice and good value for its price. The room was also very large for a Japanese hotel room which was very nice as we had a lot of luggage. The onsen was located in a seperate room which was also a sort of a balcony, on the second floor of the ryukan building. The onsen was made of wood and was a rather welcoming sight as we got into our room, steaming and with a gorgeous view to the Pacific Ocean.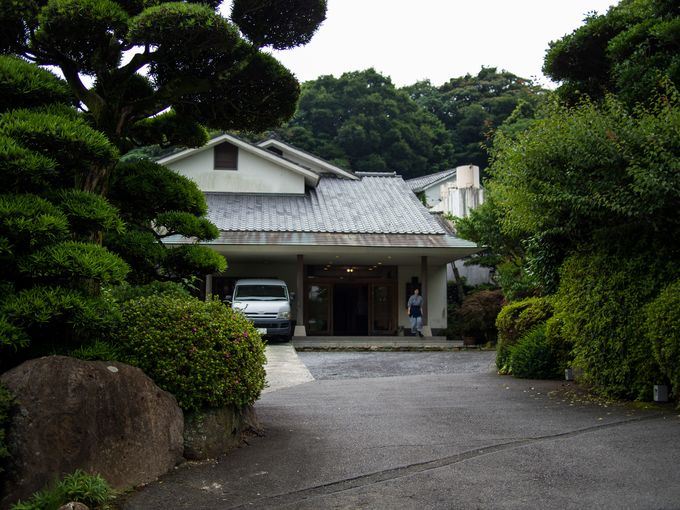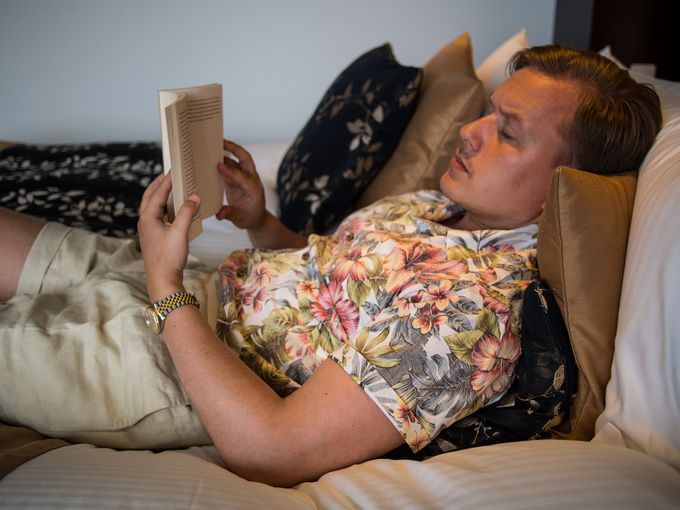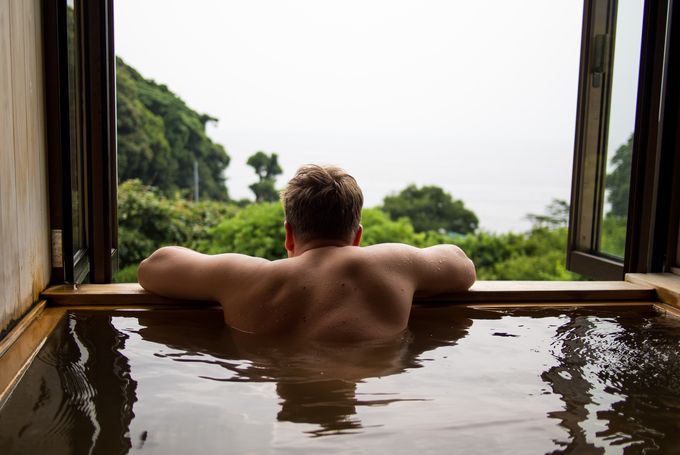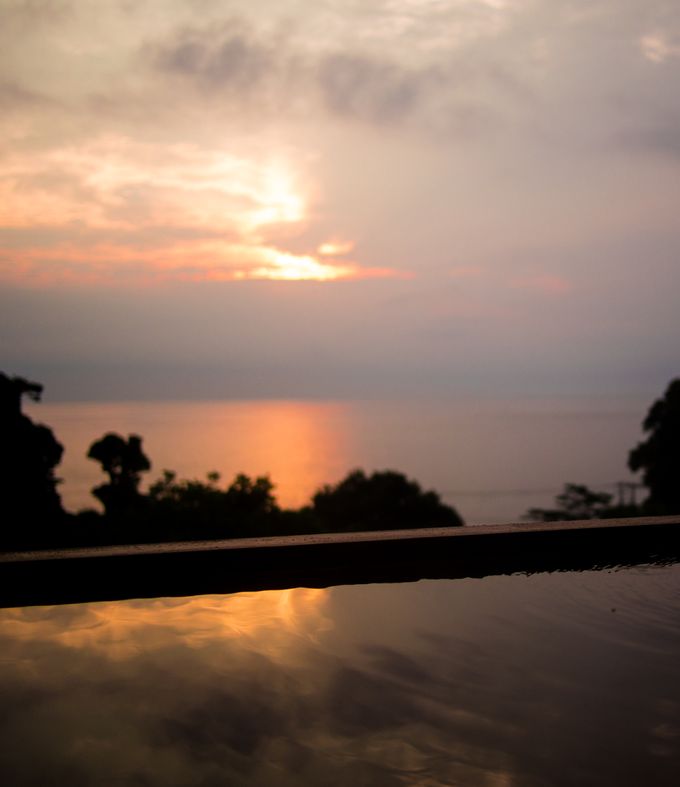 Seafood kaiseki at Isaribi
If you're a foodie you probably know what kaiseki is, but for those who are not as deep in the game we can quote Wikipedia for a bit:
" In the present day, kaiseki is a type of art form that balances the taste, texture, appearance, and colors of food. To this end, only fresh seasonal ingredients are used and are prepared in ways that aim to enhance their flavor. Local ingredients are often included as well. Finished dishes are carefully presented on plates that are chosen to enhance both the appearance and the seasonal theme of the meal. Dishes are beautifully arranged and garnished, often with real leaves and flowers, as well as edible garnishes designed to resemble natural plants and animals."
Our hotel Isaribi had no restaurant, but offered a traditional kaiseki meal option for a very reasonable 8000 Yen that was served in the room. We chose this on two evenings, and I must say it was the most amazing seafood I've had. Both dinners consisted of some 10-12 dishes and mainly consisted of local fish and vegetables, everything prepared so beautifully it was a little bit painful to break those arrangements and actually eat the food. Unsurprisingly, the breakfast was actually a similar feast to all senses and was equally enjoyable. All in all, I was very happy for these culinary experiences that would have cost probably three times as much in Tokyo and it was great to be able to taste some of the very local ingredients at their best.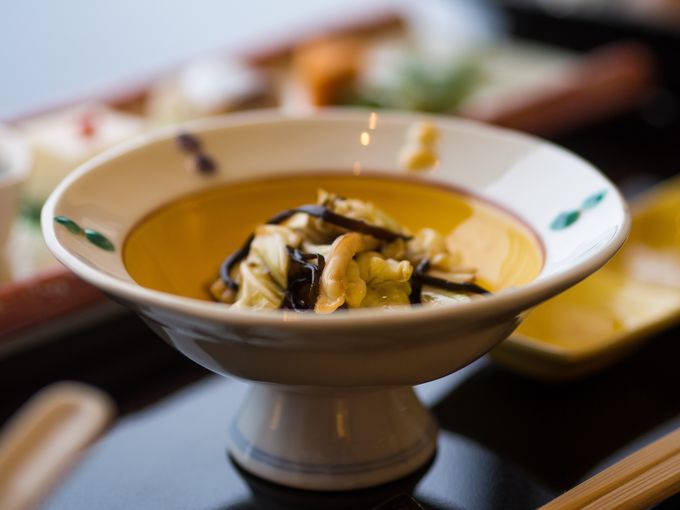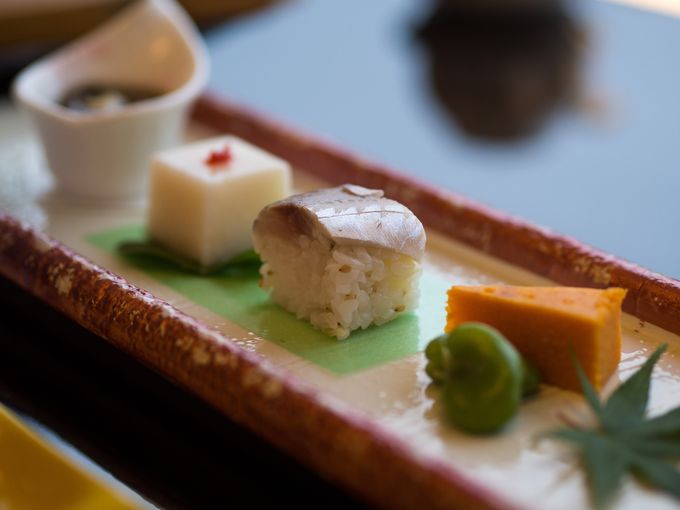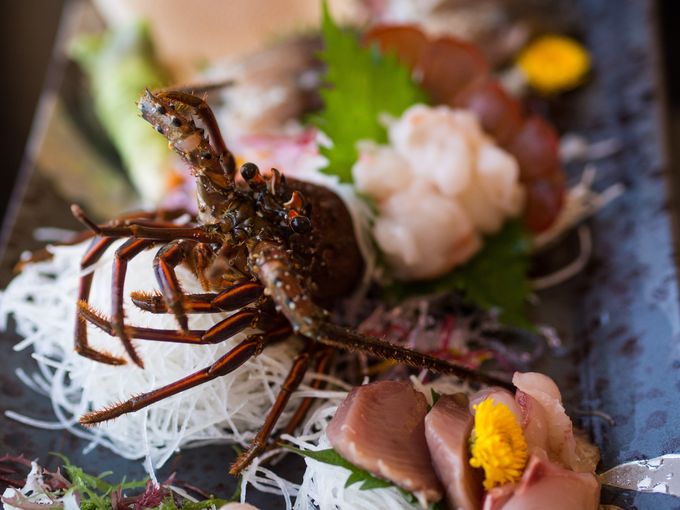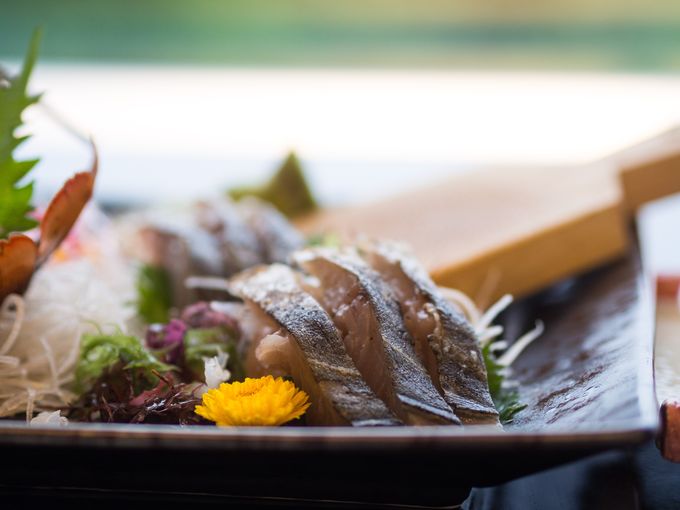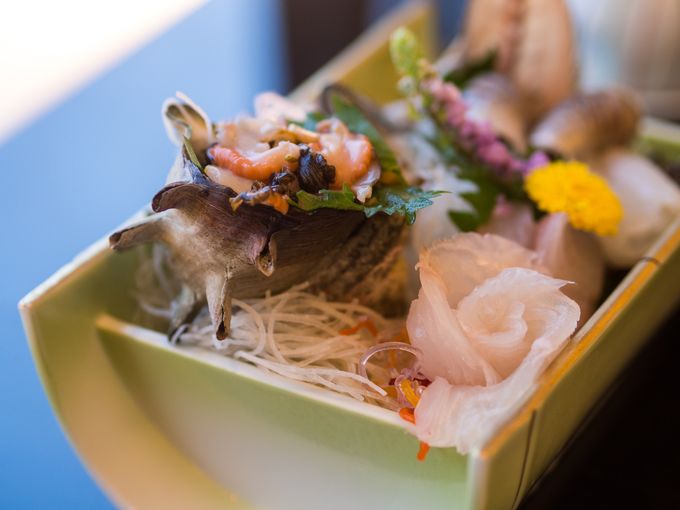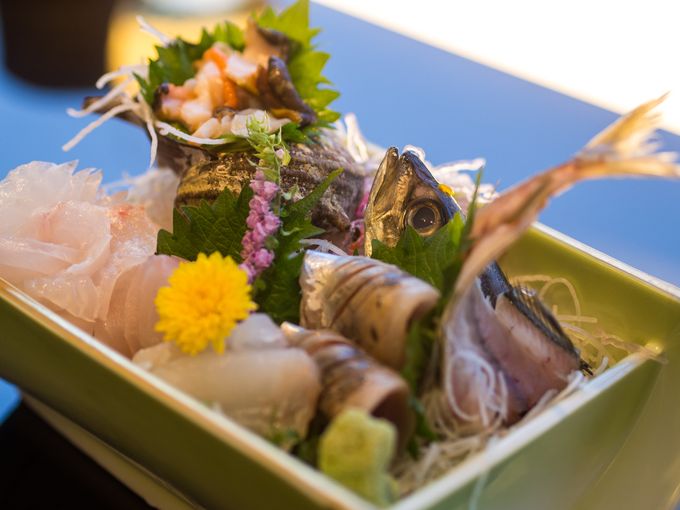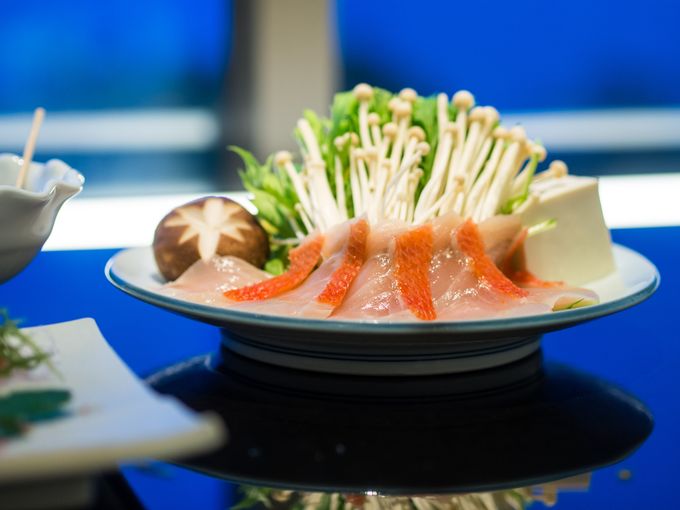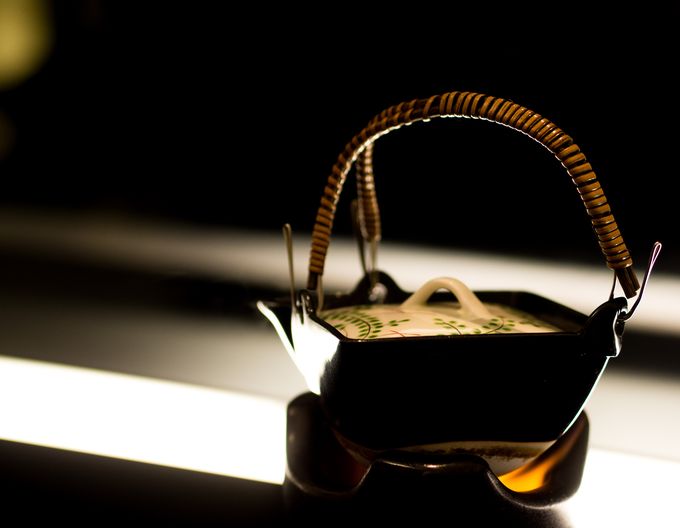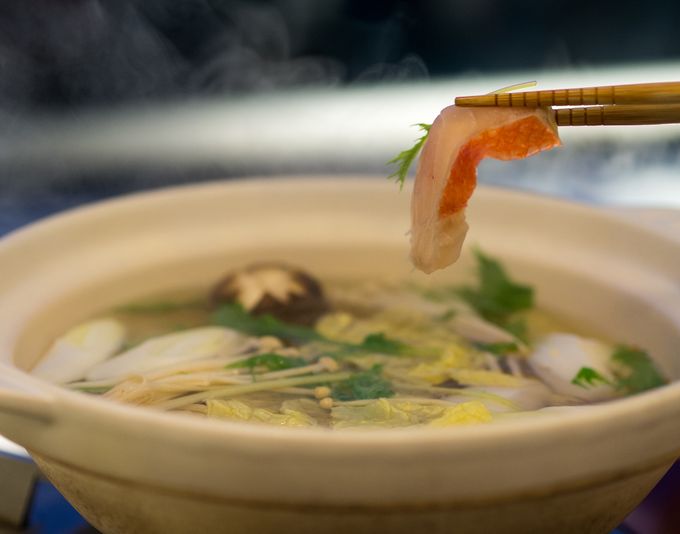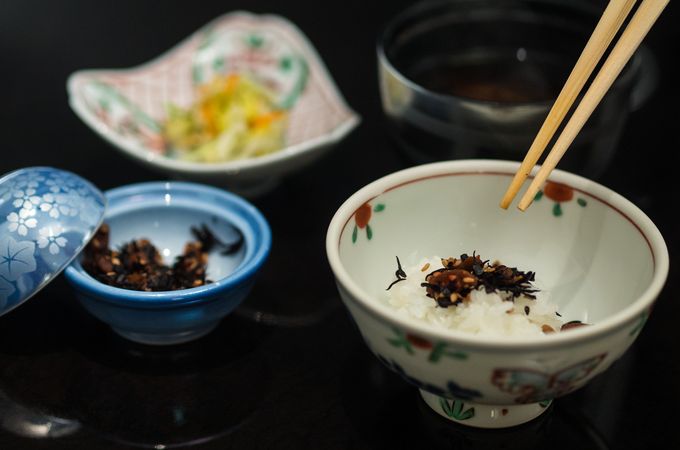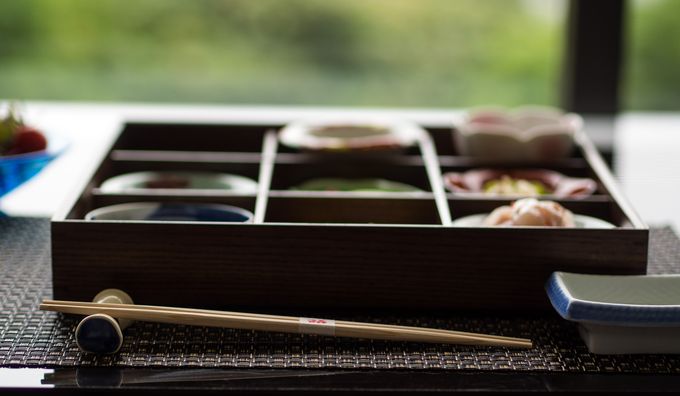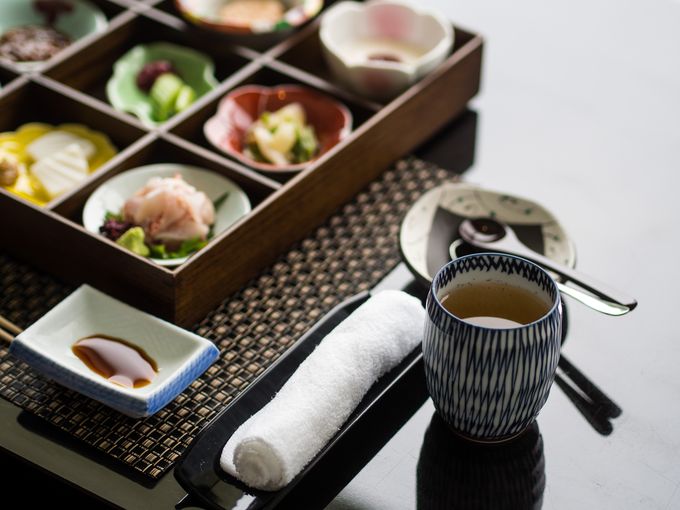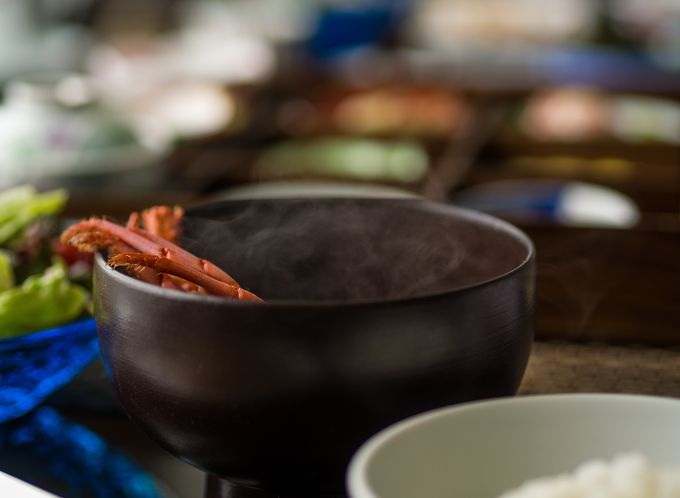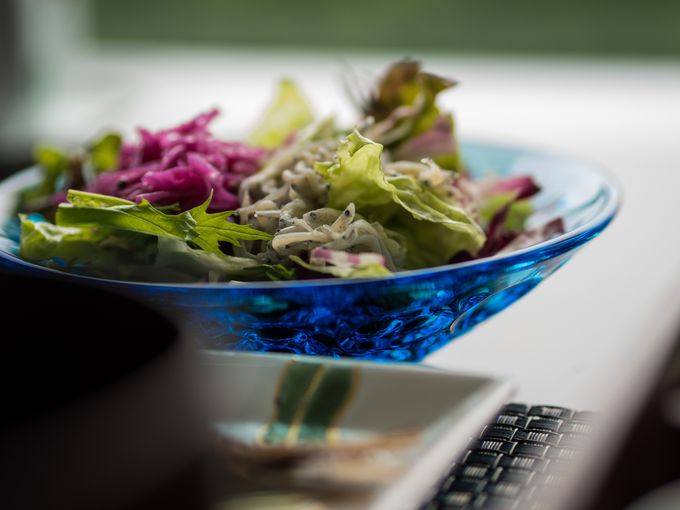 Jogasaki Coast at Izu Peninsula
Now, I've traveled quite a lot around the world and seen quite a few places, but I can't help to think that Jogasaki coastal area near our home village of Ōkawa was a very impressive area to visit. Reachable by train (Izu-Kogen station) and then walking for a few kilometers, it's an area formed by multiple different lava flows over tens of thousands of years. Today, it is basically a a set of amazingly beautiful coastal cliffs and rocks that at places are quite high and all the more impressive.
The area has several routes that go up and down along the rocks, as well as a lighthouse and a few suspension bridges. Apart from the lighthouse area, there weren't really any people to be seen and one could simply explore the beautiful nature in peace. I would advise packing proper hiking gear if you want to climb up/down to the cooler spots along the trails, especially if it's rainy as those pesky rocks can be quite slippery. If you just want to feel that Pacific air and enjoy the nature from the hiking trail though, an aloha shirt and Cordovan penny loafers will do just fine.
Would recommend visiting this area for some properly authentic Pacific vibes, pretty much a 5/5.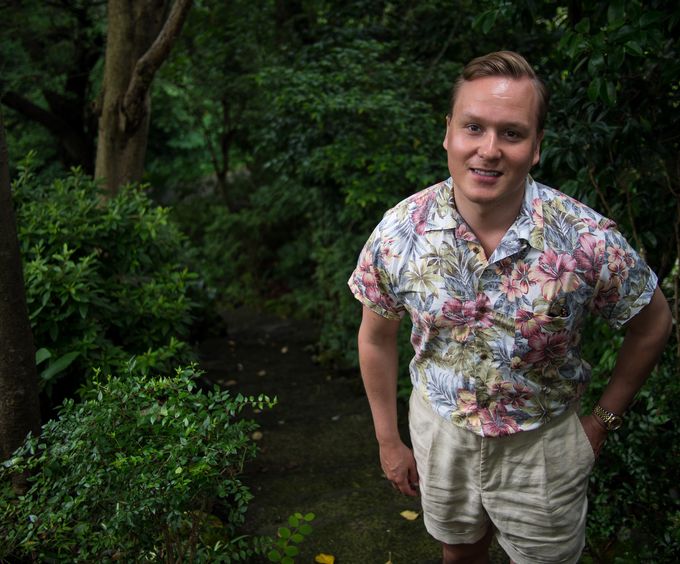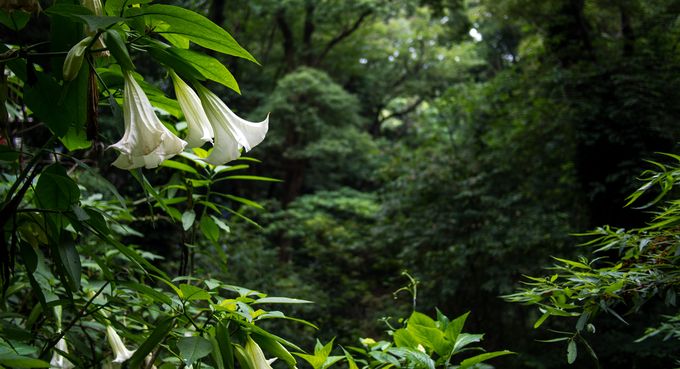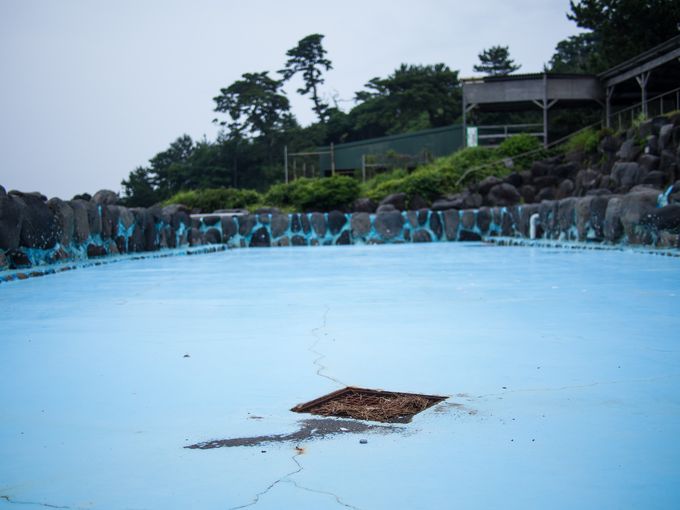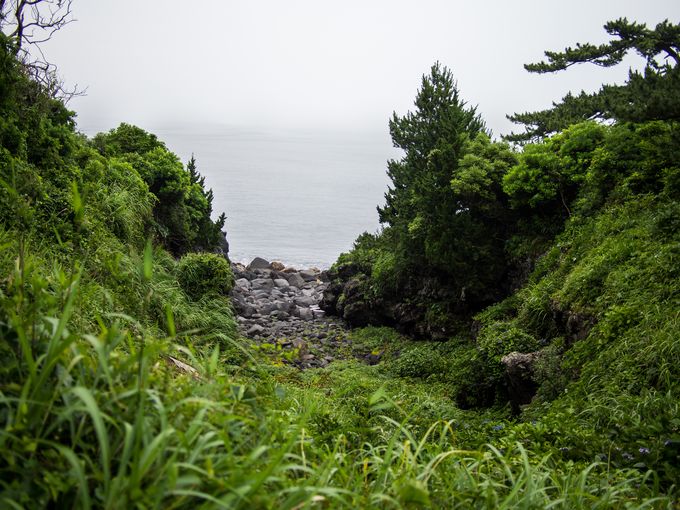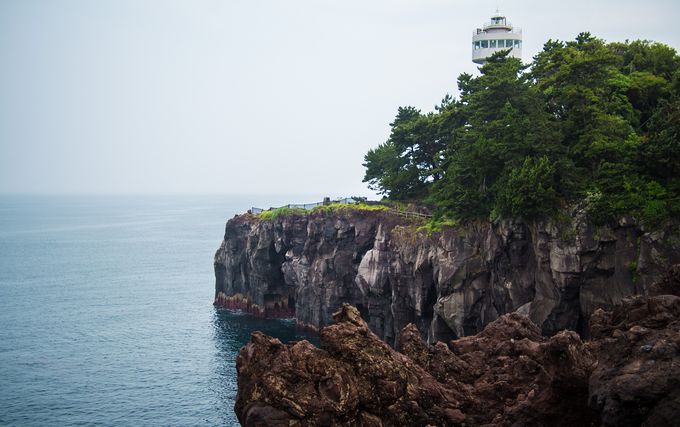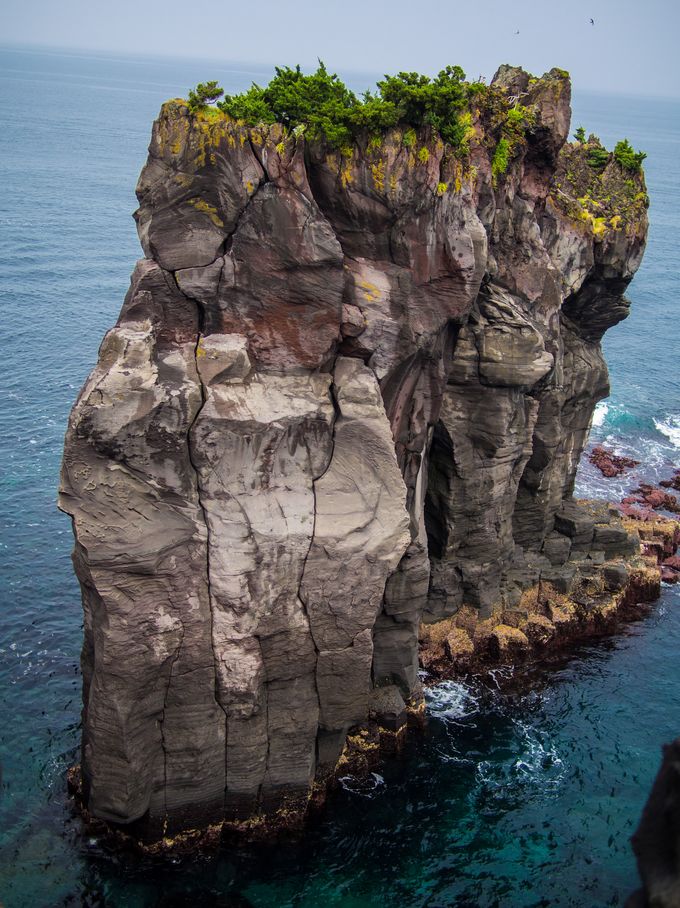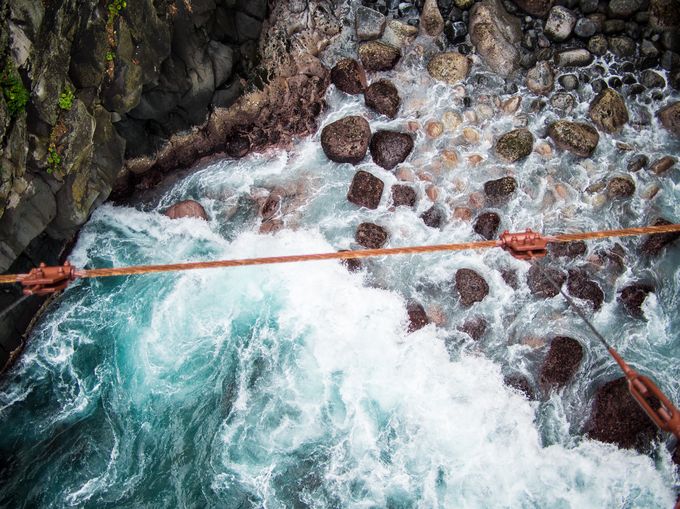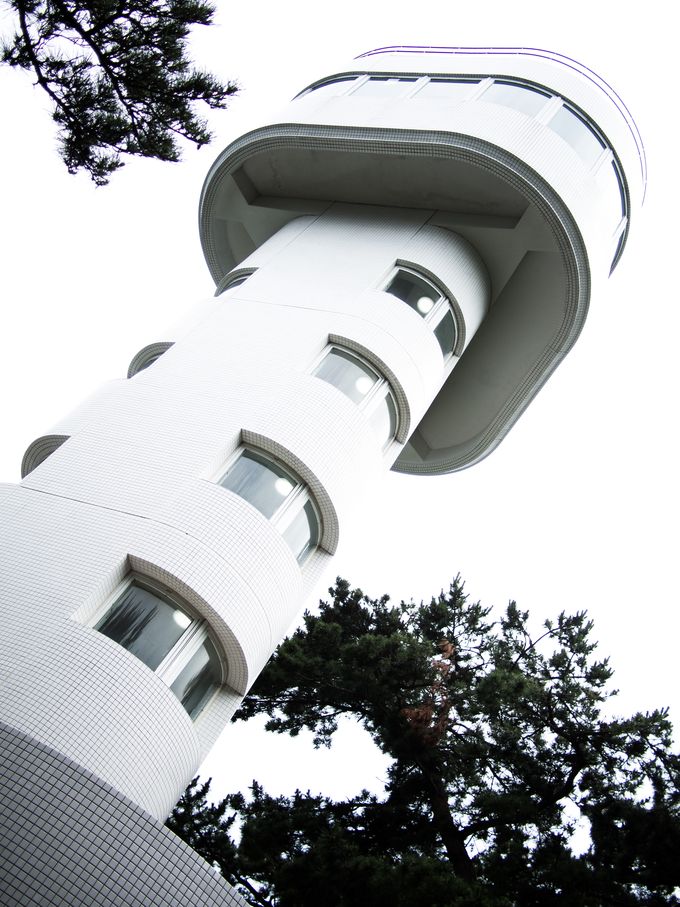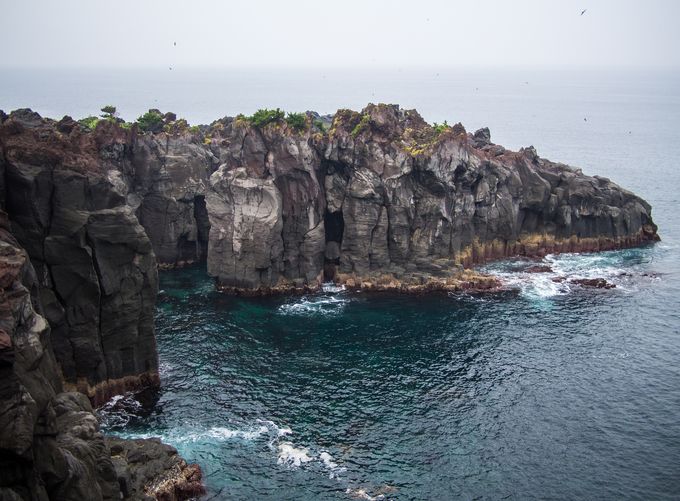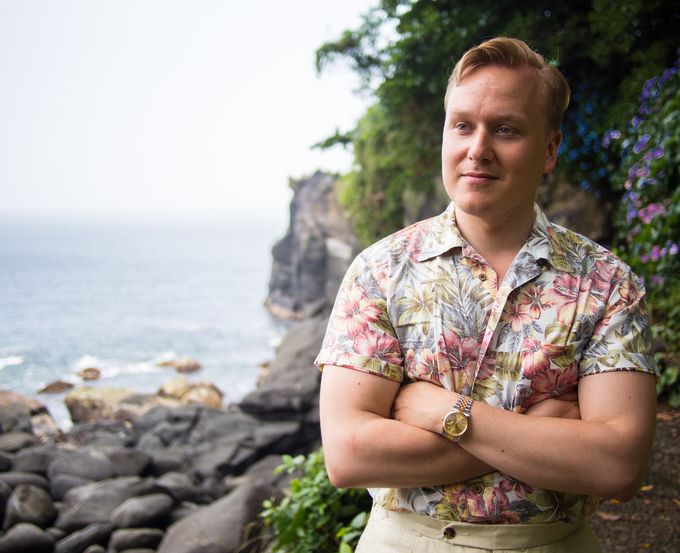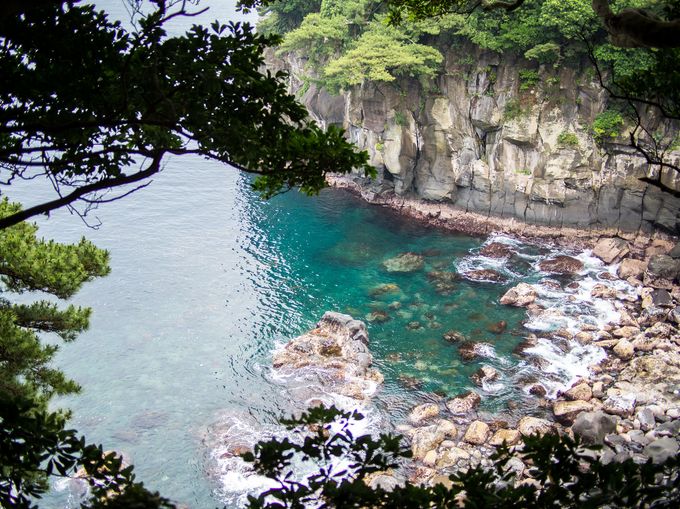 A day trip to Kawazu Waterfalls
Kawazu is a town located in the southern part of the Izu Peninsula on its eastern shore. Within the town district, but actually quite deep into the tall and jungle-covered mountains, there is a beautiful set of waterfalls of different size. The area is covered with incredibly lush vegetation ranging from ferns into bamboo and all the way into massive pines higher up on the mountain sides. 
The waterfall area can be reached with a local bus which means basically dropping off from the transport in the middle of the forest. This is also what we did, and after a bus ride of about 25 minutes from the town of Kawazu we reached an entry point to the hiking trail. If you have more time, it is also possible to visit an old abandoned tunnel called the Amagi tunnel that is located higher up from the waterfalls. We decided not to however as we weren't in the area until about 11 AM and thought we might not have time to explore the tunnel area as well.
The trail itself is first mostly a forest trail with lots of impressive trees, but as you get closer to the valley bottom where the main rapids are also located you'll start encountering more dedicious trees and the like. The waterfalls come in multiple shapes and sizes and it's quite easy to explore the area outside the trail. An interesting feature in the area was a huge amount of very small wasabi farms of the locals. As we know real wasabi is a water plant that only grows in the moving water of mountain streams, making it very expensive. Being a fan of Japanese food and wasabi as a spice, it was cool to see some actually being grown.
To sum it up, this one is a great hiking trail to experience yet another part of rural Japan. We encountered exactly zero people during the 8km hike, so it was incredibly peaceful as well. The nature was really impressive and due to the vegitation felt quite different from similar areas I've explored in the US and Europe, even western China. A cool place then, and easily visited from Tokyo.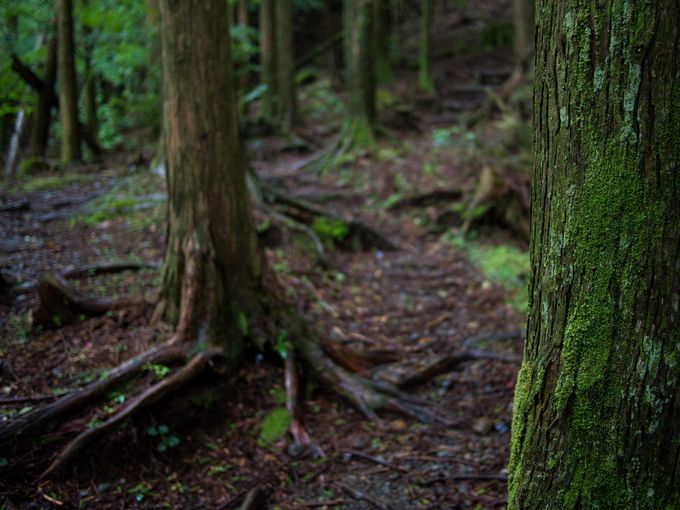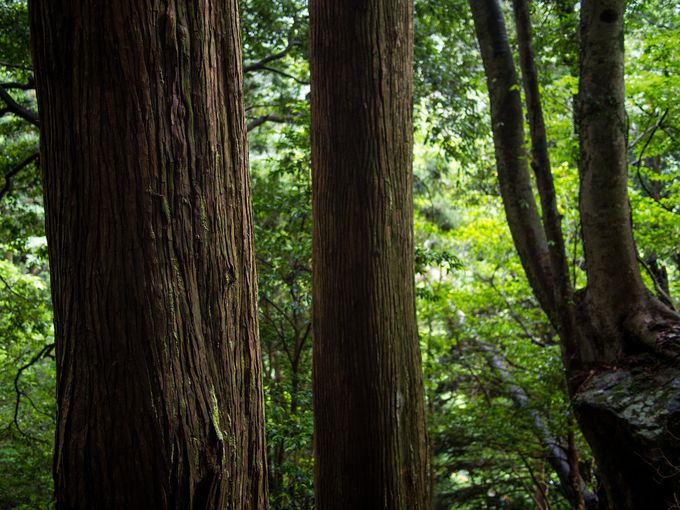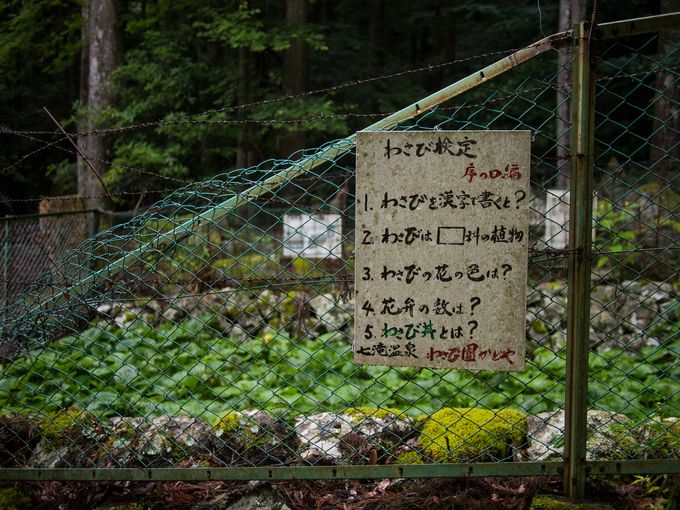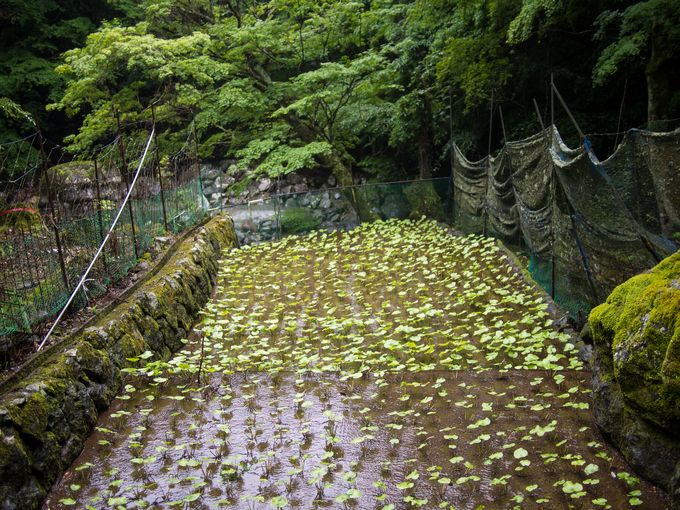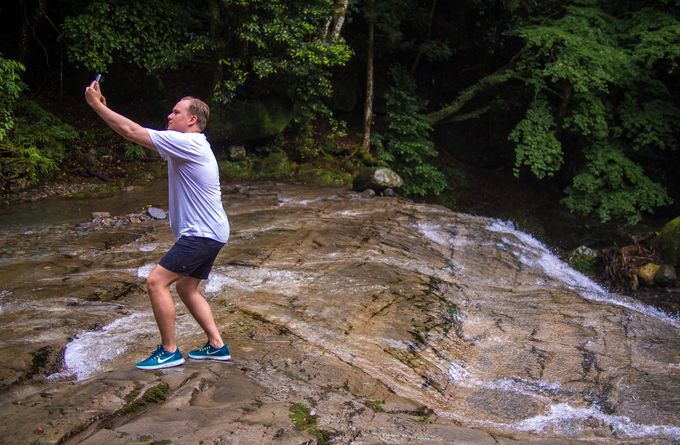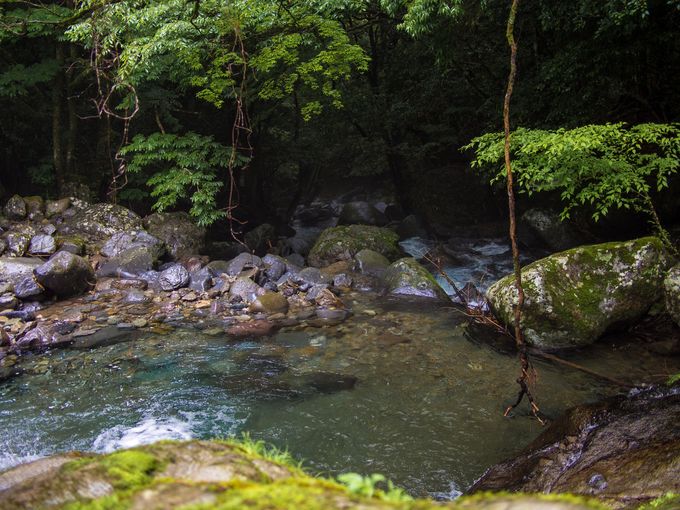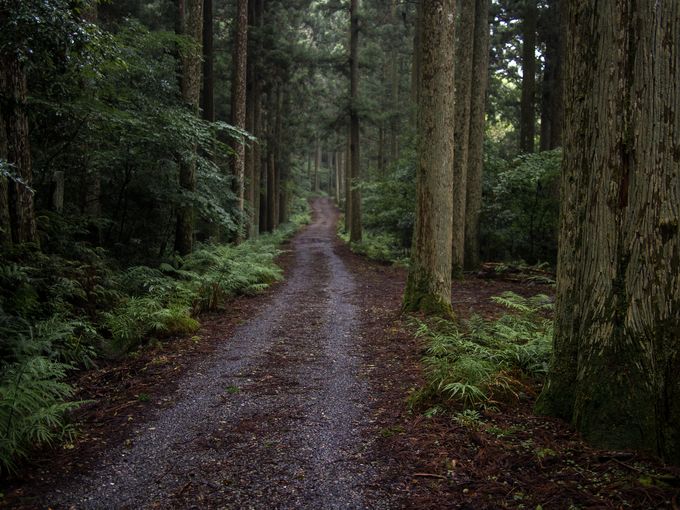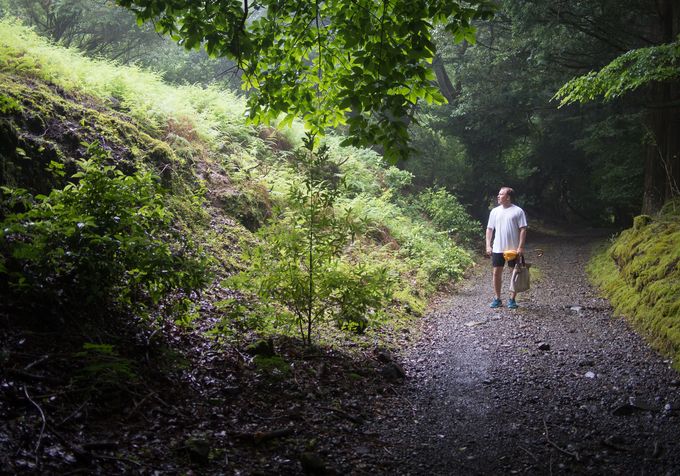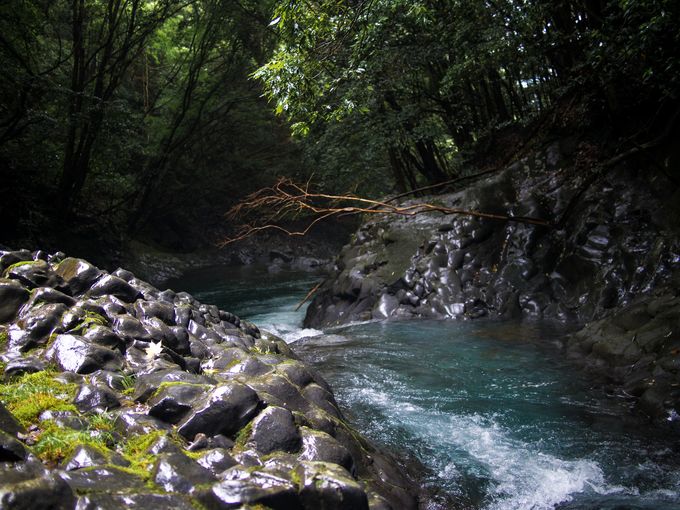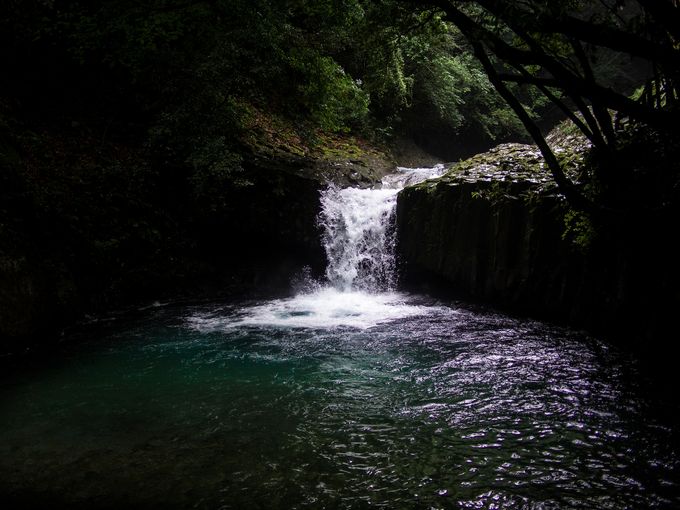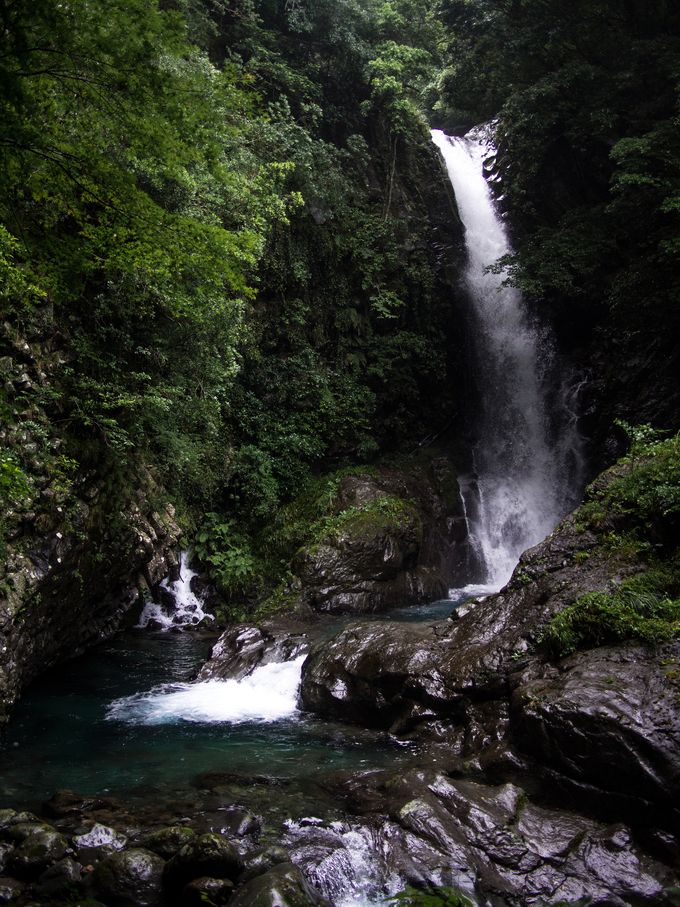 Final words
It feels quite refreshing writing small pieces such as this one outside the usual content, and hopefully you will find it so as well. Izu Peninsula was definitely a place I would recommend visiting for some 2-4 days if you have a longer period in Tokyo. It is very easily accessible and provides a nice balance to the hectic city experience. Especially during our visit (in the rainy season) it was also incredible peaceful with the weather also around a very pleasant 25°/77F with not much actual rain. I could even recommend this area for a day trip, but this will not be enough for the more interesting hikes in the nature. It will, however, still be a relaxing change to the hyper tempo of Tokyo.