Vaatturiliike Sauma Made-to-Measure Suit in Fall Setting
As I'll hopefully be receiving my new Vaatturiliike Sauma made-to-measure suit in the upcoming weeks, I think this Sunday is a good time to publish some shots from the beginning of this fall. The look today is a sort of mixture of blues and browns, late summer and fall ish pieces. The outcome is an outfit where all the colors exist in a pretty good harmony without any single one popping out in particular.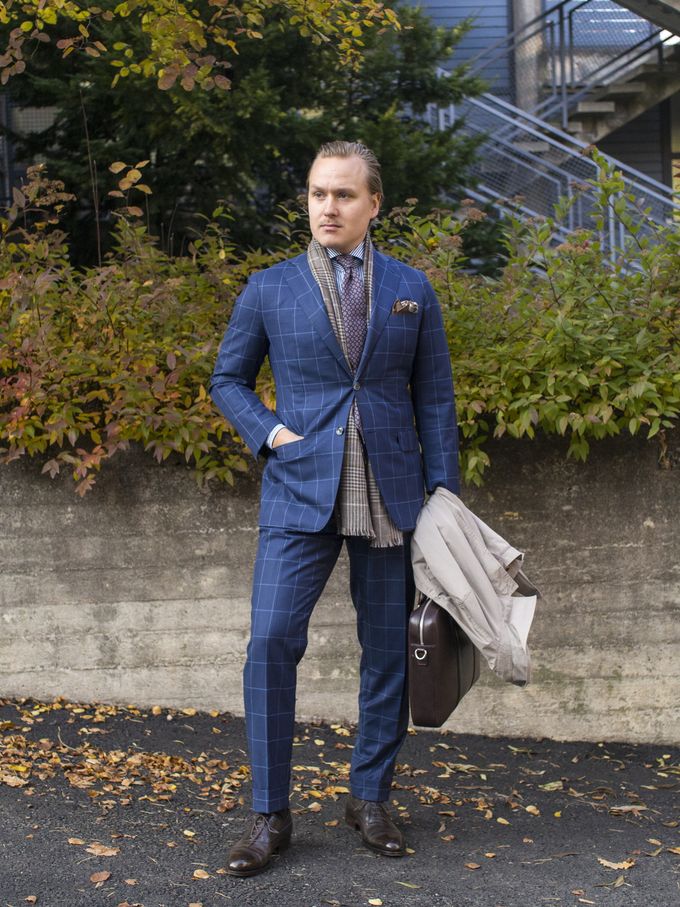 The worn items include a suit from Vaatturiliike Sauma, scarf from Berg & Berg, tie from Berg & Berg, shirt from Luxire, pocket square from Richard Talbott, braces from Viola Milano, socks from Berg & Berg, shoes from Vass and a briefcase from Linjer.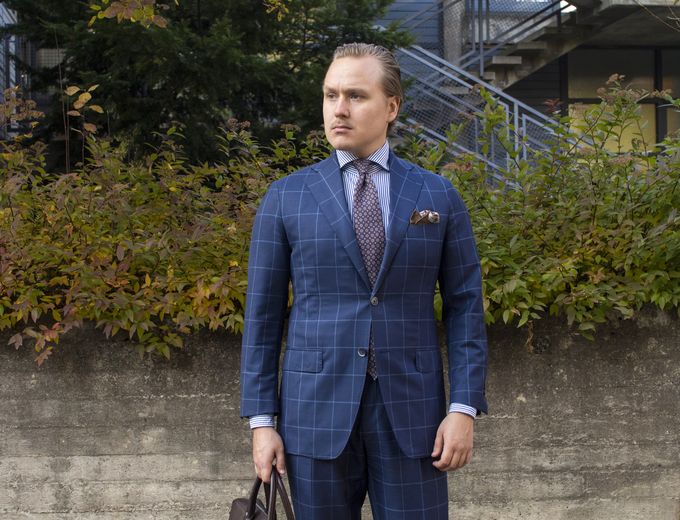 One thing worth mentioning is how well this suit that was initially pretty much a pure summer suit, works during fall time. While admittedly not too dark, the blue color has just the right tone to look great also during this time of the year.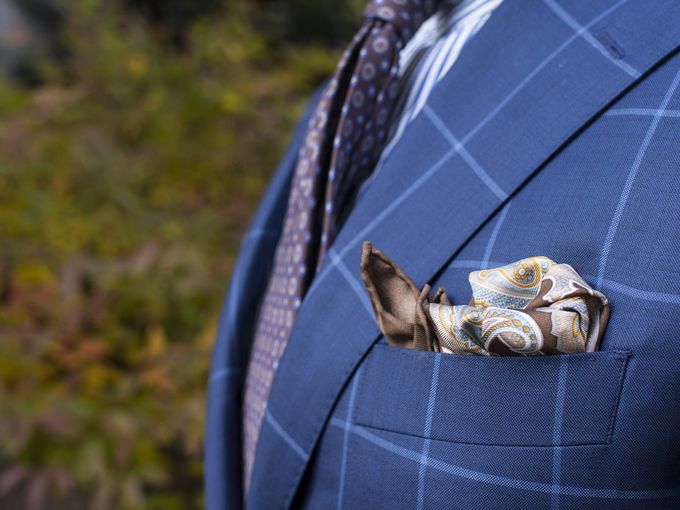 A pocket square I got from StyleForum's very own SpooPoker a long, long time ago. Not used too often nowadays, but it's a good match for this outfit.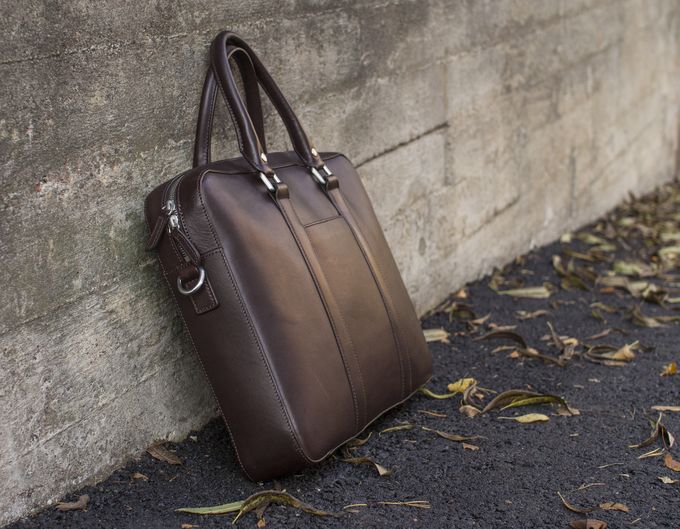 My Linjer soft briefcase, elegant as ever.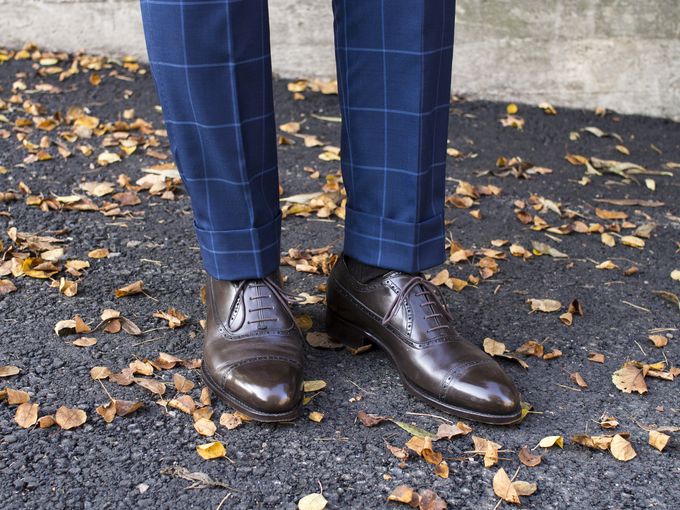 Thanks to Vass, the final picture doesn't really need any words. One of my favorite pictures of 2015, too.