Vaatturiliike Sauma MTM: Dark Green Holland & Sherry Crispaire Wool Suit
Today's post presents my last investment in the suit department, a made-to-measure suit from Helsinki's Vaatturiliike Sauma. And boy what a suit it is. The wool crispaire fabric from Holland & Sherry is pretty mind-blowing and personally I think the shade of green is insanely cool. The fabric is basically good for all the four seasons excluding the warmest summer days, and the texture allows the jacket to be worn separately with ease. There's not really a thing I don't like about this piece, and I'd say the pictures talk for themselves.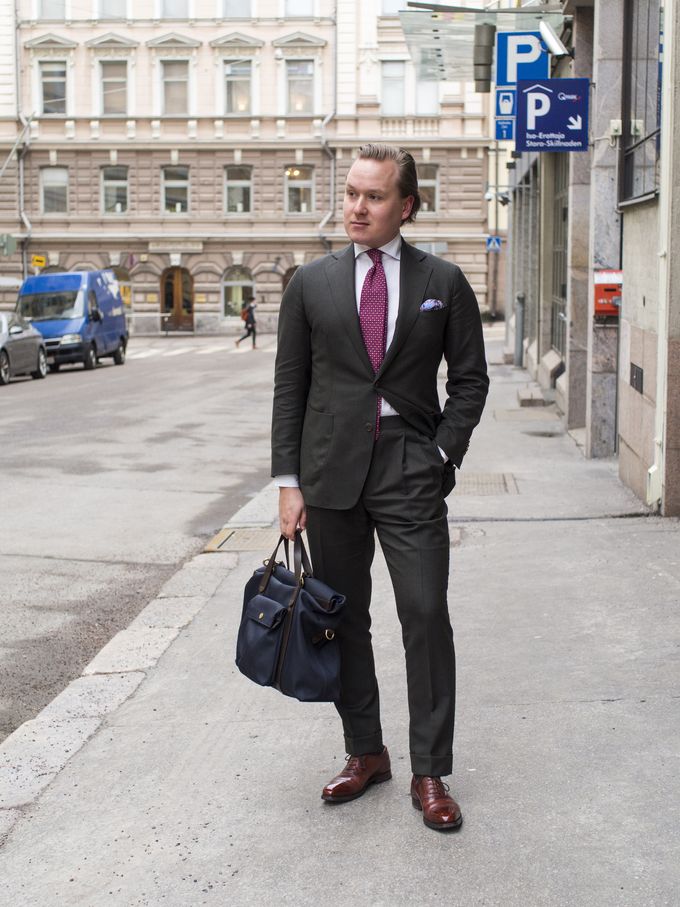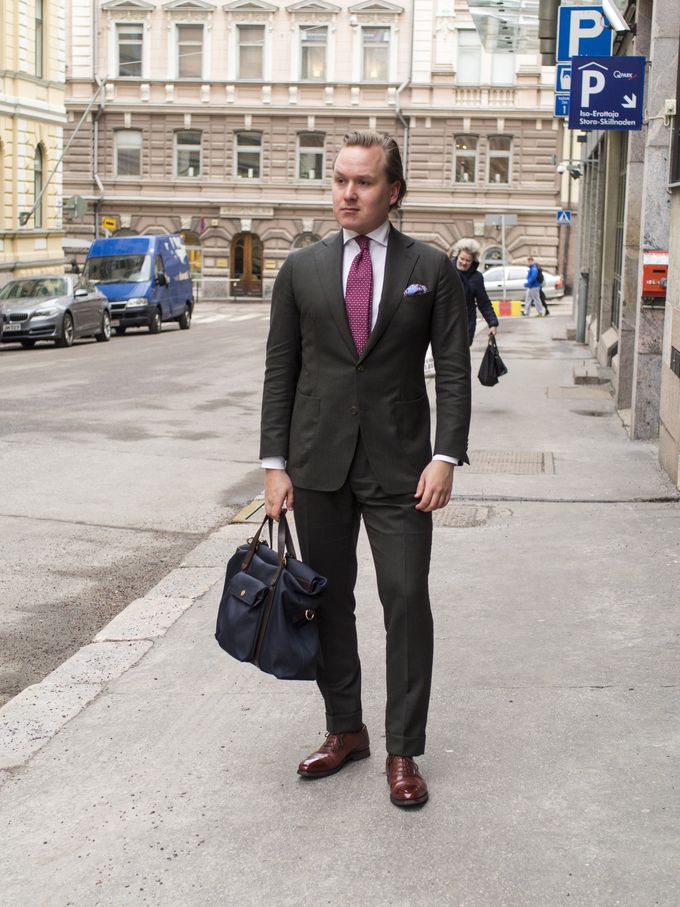 The items worn include the suit from Vaatturiliike Sauma, shirt from Luxire, Schappe silk tie from Berg & Berg, pocket square from Richard Talbott, braces from Viola Milano, socks from Berg & Berg, shoes from Crockett & Jones, bag from Mismo, coat from Lardini and gloves from Dents.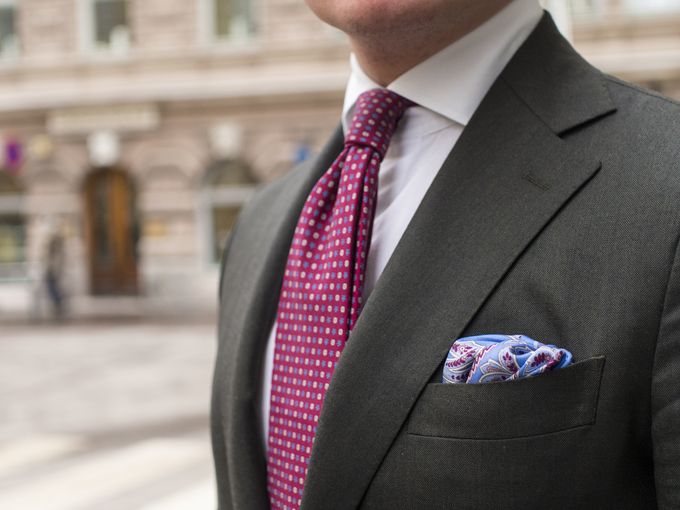 A deep red is a great accessory color with dark green and the neutral white shirt is key for making the other pieces pop.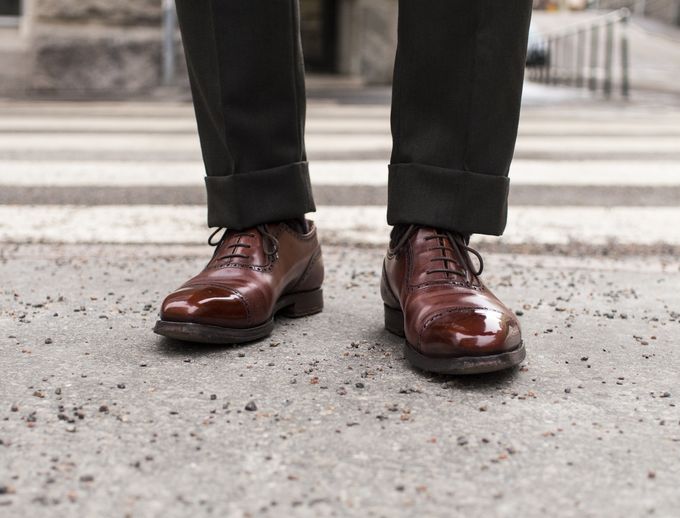 You can just see the surrounding buildings on the toe caps. The rubber inserts I've had installed to my Westbournes actually make these a pretty good winter pair and I actually tend to wear them pretty often when it rains.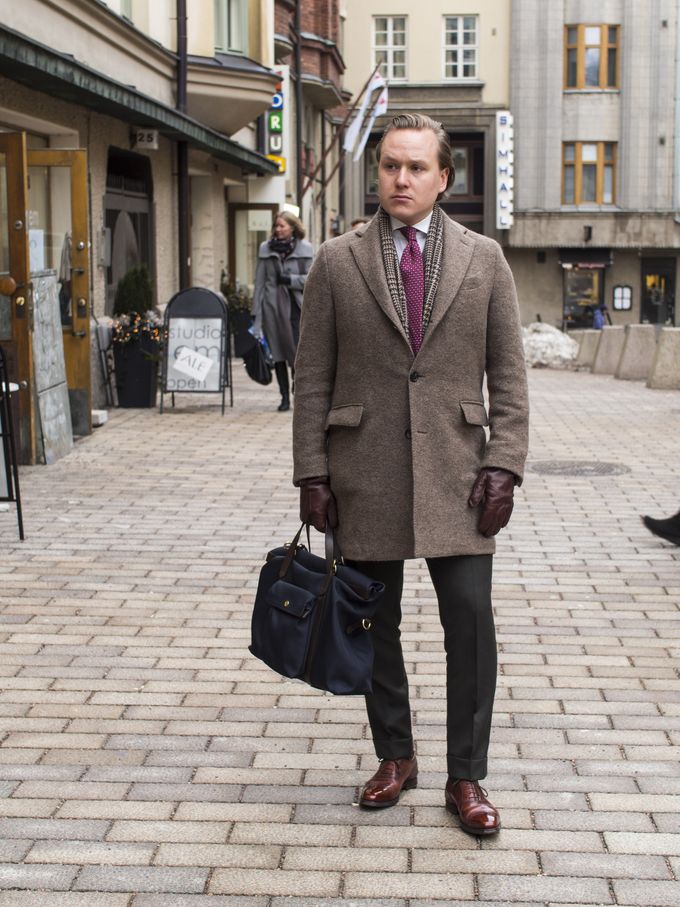 Decided to take a coat shot as well to showcase the full color palette. The camel like wool coat is actually very good-looking with the dark green suit fabric.