Vass F Last Oxblood Calf Oxford Shoes
Today we have some pictures of one of my recent Vass pairs, taken at the old industrial harbor next to my place, in the cold Nordic sunset. I've written about Vass for multiple times now, also of the F last, so I won't go too much into detail on the technical stuff in this post. More, I want to discuss the uses you can have for a pair such as this and just why I decided to buy this pair. So, enjoy and if you have any questions, let me know in the comments.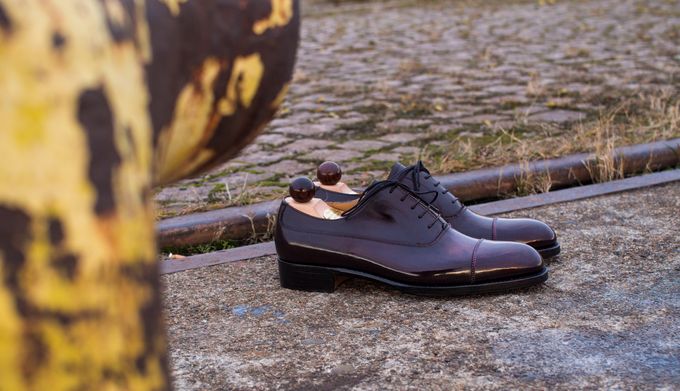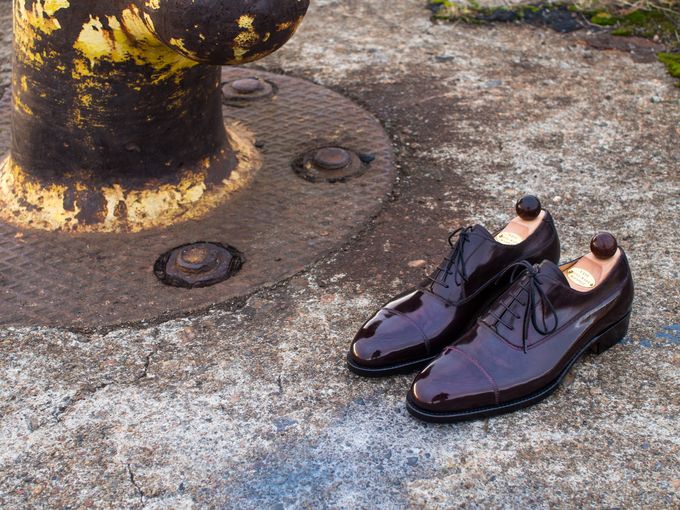 So, the necessary details of the shoes? As two of my three Vass shoe pairs, these have been made on the F-last. The model is similar to my first pair, a Balmoral Oxford, but without any brogue detailing. The material is Oxblood calf, which has been polished a little bit for these photos. The polish I used was Burgundy Saphir Pate de Luxe.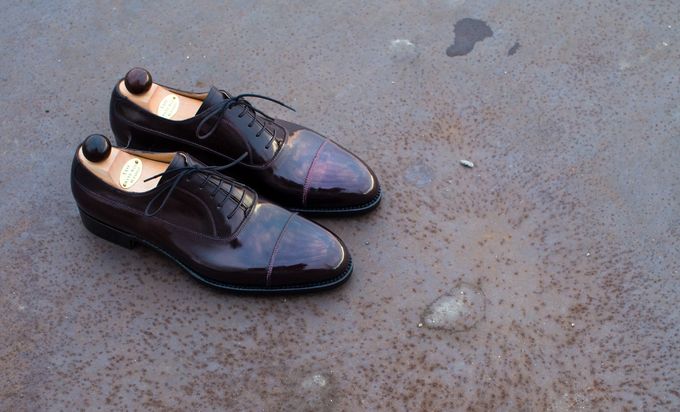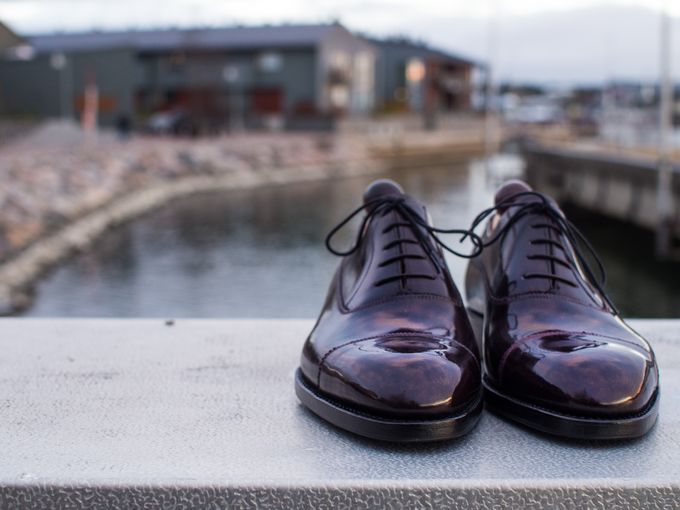 A pair in Oxblood calf is something I've coveted a lot for a long time. Last winter I purchased A Fine Pair of Shoes' bungundy Moore for basically this purpose, but those shoes never really became my favorites. Alfred Sargent's 724 last is a horrible fit to my feet and I've experienced some kind of annoying polish cracking at the toe cap area further making me not that enthusiastic of these shoes. So, I decided to have another go to get my dark red winter staple shoes, and here we are.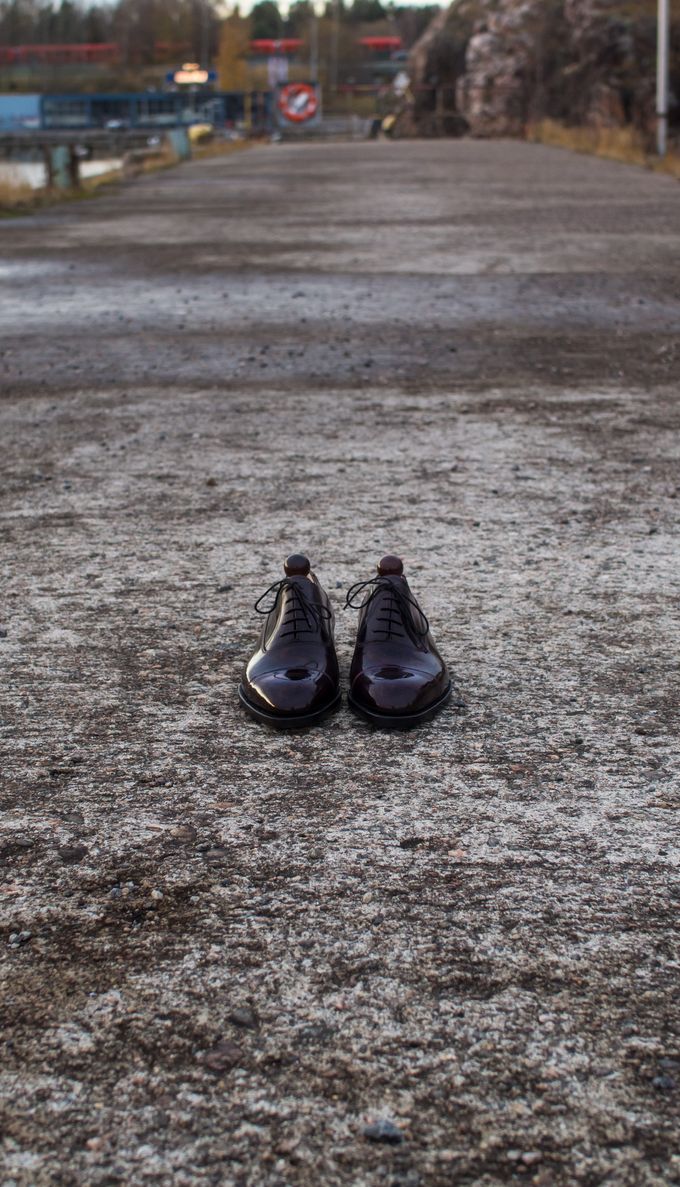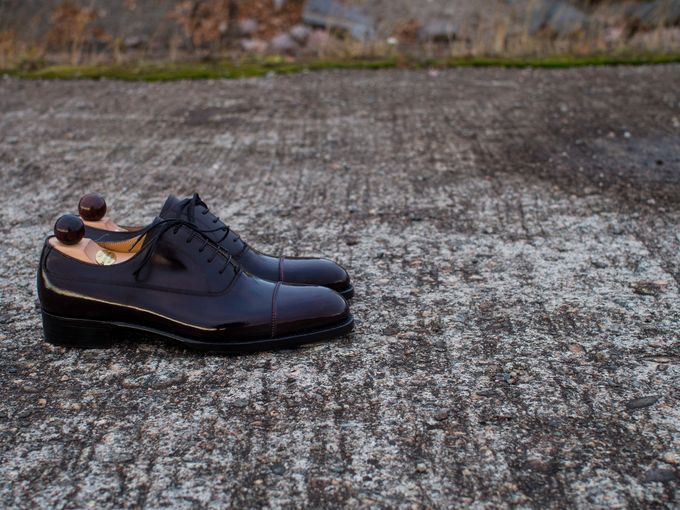 An Oxblood pair of Oxford shoes is extremely elegant in my opinion, but it does require some shoecare magic to really bring out the beauty of the leather. I absolutely love this type of dark shades nowadays, they're just so dramatic and prestigious while being very formal and understated at the same time. They look amazing when paired with a classic dark suit and some fine handmade accessories.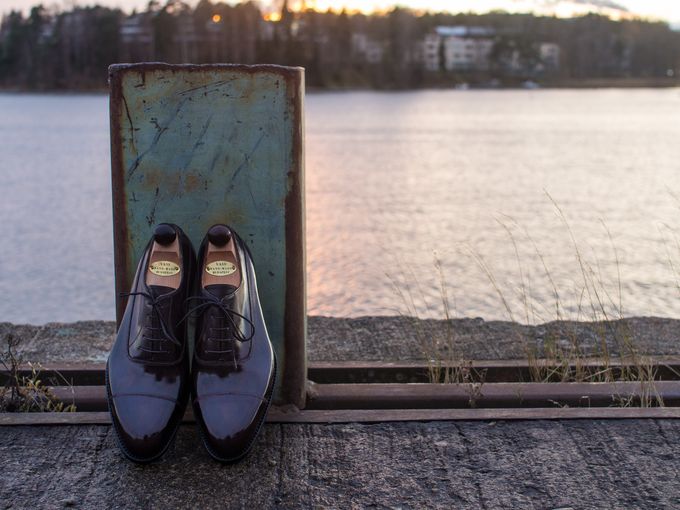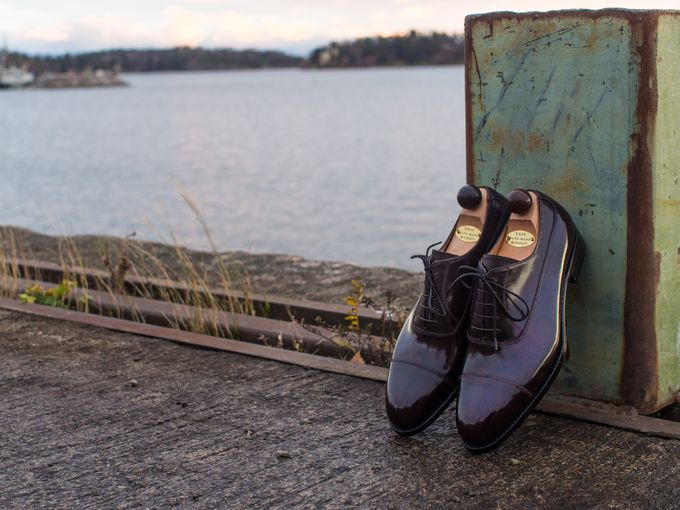 To conclude, I'm quite happy with my formal shoe collection at the moment. I've got the key building blocks now in place, and will probably start exploring a bit more now. Right now, I'm thinking of having a similar pair of Vass F last Oxfords made, but in black Cordovan and a black calf loafer is also on my mind. And then there's Meccariello..