Vass Old English Oxford Shoes in Museum Brown Calf
Both of my long-awaited pairs from Vass finally arrived this week, and I had just about enough time during the weekend to give them a quick polish and grab a few pictures. I've already discussed about the F last and how it fits as well as quality of Vass' shoes, so this post is more a collection of pictures and my thoughts on why I decided to buy this pair.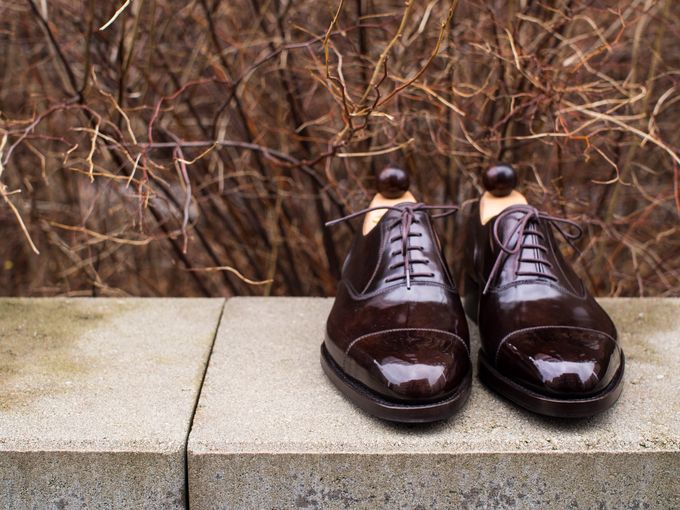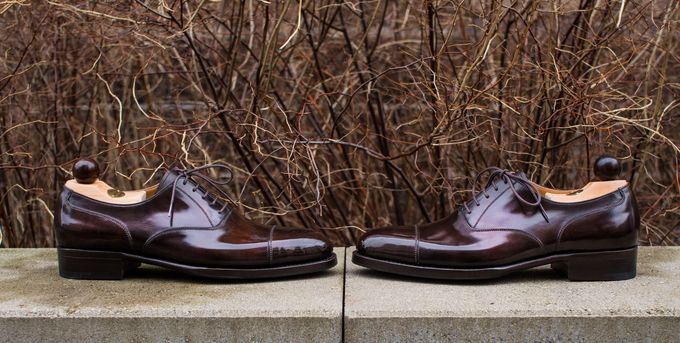 So, I've really wanted a very basic pair of dark brown toe cap Oxfords, something I could wear pretty much around the year without thinking about it too much. I did consider Alfred Sargent's Armfield, but I already own basically the same model from Herring Shoes, so it wasn't really an option. I've also grown even more fond of my shoes from Vass, and I feel they offer simply great value for money with their made-to-order shoes. Therefore, I turned to Vass and started thinking what model would fulfil my needs the best. I already knew what I wanted though, the Old English, but picking the color was more tricky. Eventually, I ended up with museum brown calf with other features such as rubber insert single soles. For a classic shoe the F last is one of the most beautiful lasts there is, so that was a clear last choice.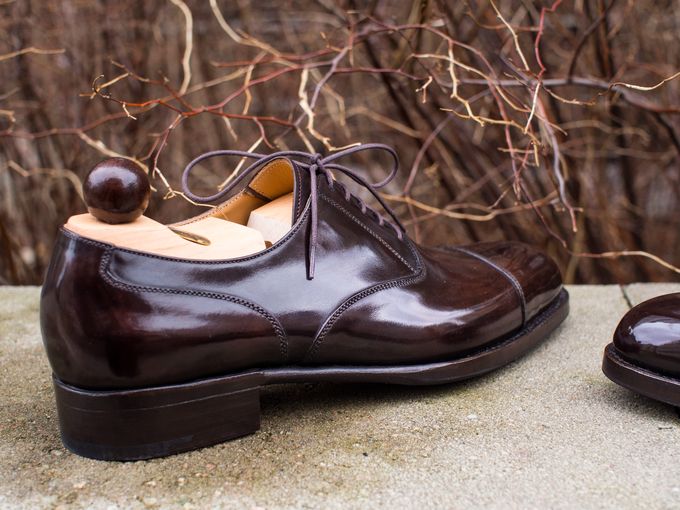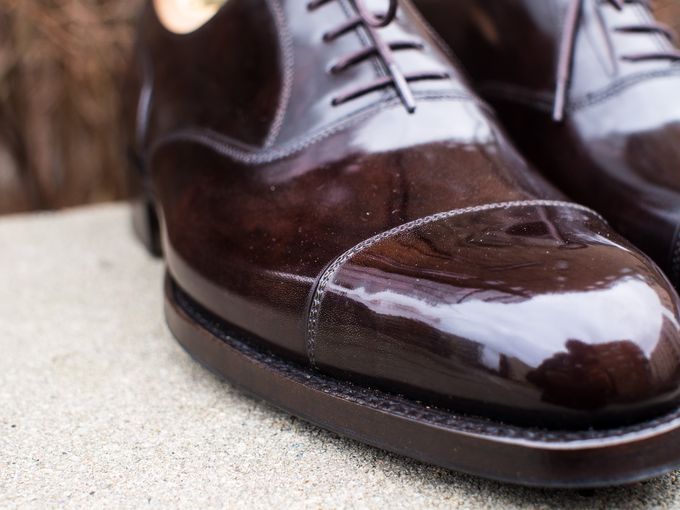 It's quite obvious the end result is rather jaw-dropping, a truly great dark brown shoe both both business and pleasure. The museum brown ended up being a little bit darker than I thought from my leather samples, but that's actually a very good thing as my initial worry was that it would be too light-colored. The museum patina is also fairly subtle and almost invisible in most light. For me, this is also very much what I wanted, so needless to say I'm very happy with the results. The Old English model itself looks great, classic and timeless yet modern, on the F last.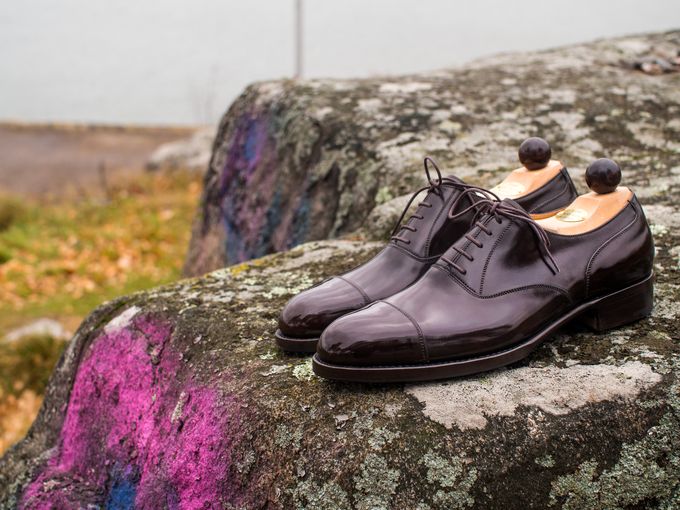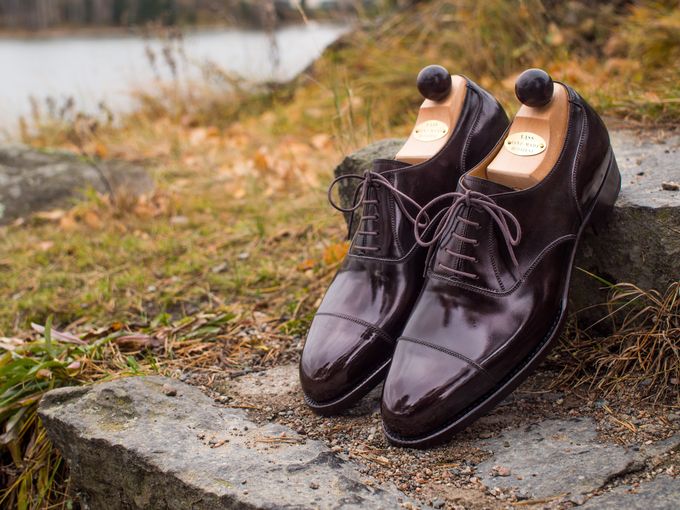 A happy customer then, and it'll be interesting to see how the museum calf will age. If the patina will get more visible, I might fight it with darker polish, but for now I feel the texture is rather optimal. This is definitely I model I would recommend anyone looking for a versatile work shoe that can be used with most suit colors. Personally, I love how a darkish brown like this looks with a proper polish and when worn with a dark navy winter weight suit.
Also, since someone is going to ask, the polish on these shoes was done with medium brown Saphir Pate de Luxe wax, water, a flannel polishing cloth and a glass of whiskey on the rocks. About 30 minutes per shoe.