Wearing a Blue Suit with a Green Tie
Color Combinations
There has always been some color combos that simply don't really work all too well, mid blue and mid green being one of them. As my taste and style has matured over years though I've started to feel like most of the "known bad color combinations" can often look fairly good when only very classic pieces are used. I've tried the blue-green combo some times over the summer and actually quite liked it. Today's post is one of those occasions.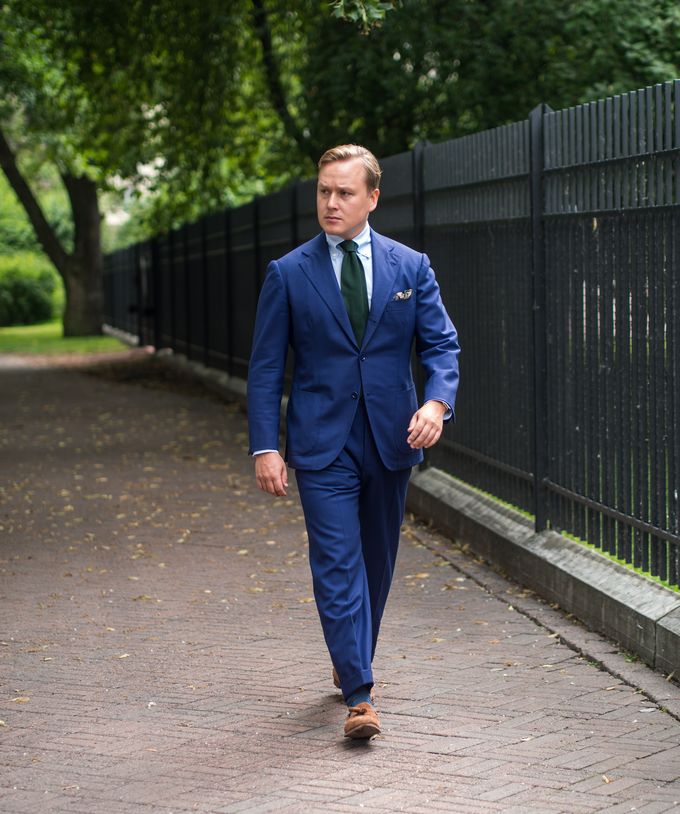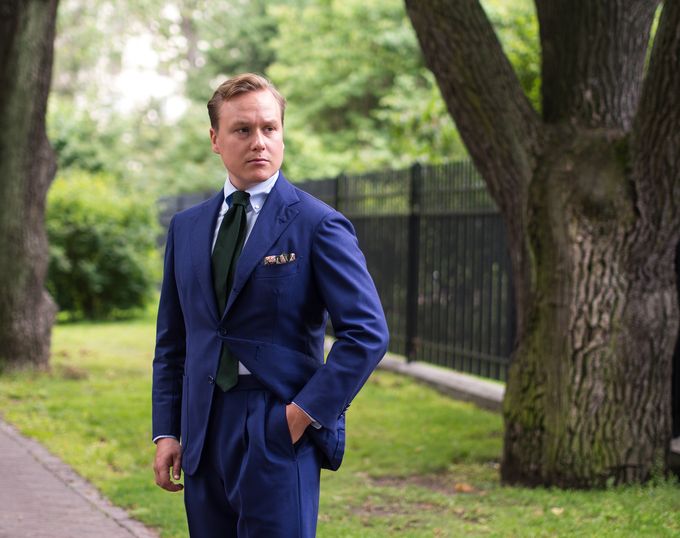 Neapolitan tailoring
I'd say the key of making these colors to work in fairly good harmony is the very vintage vibe Fresco like fabric from Holland & Sherry. The material together with the suit's classic Neapolitan lines and beautiful handwork make a color like this look quite subdued. If you're not sure what I'm talking about, go see a bright blue suit from a more fashionable RTW maker such as SuitSupply. The difference is there.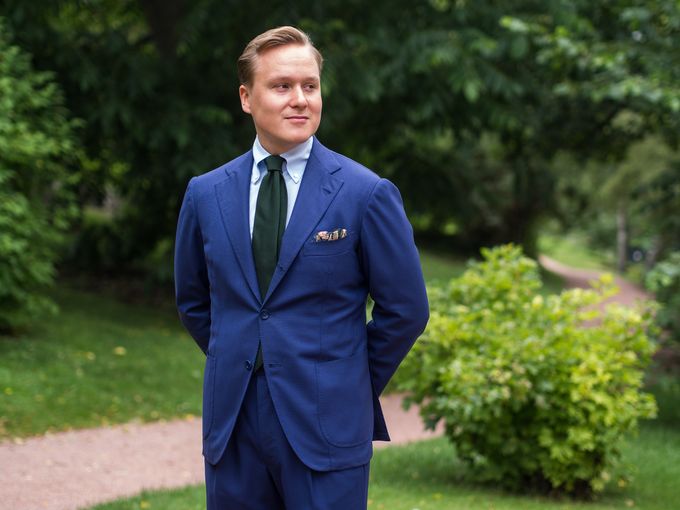 Details matter
No outfit is complete without well-selected components all along the board. In this case I've paired my bespoke Sartoria Dalcuore suit with a Vaatturiliike Sauma mtm shirt, E&G Cappelli bespoke tie, Drake's pocket square, AT braces, Bresciani socks and Crockett & Jones loafers.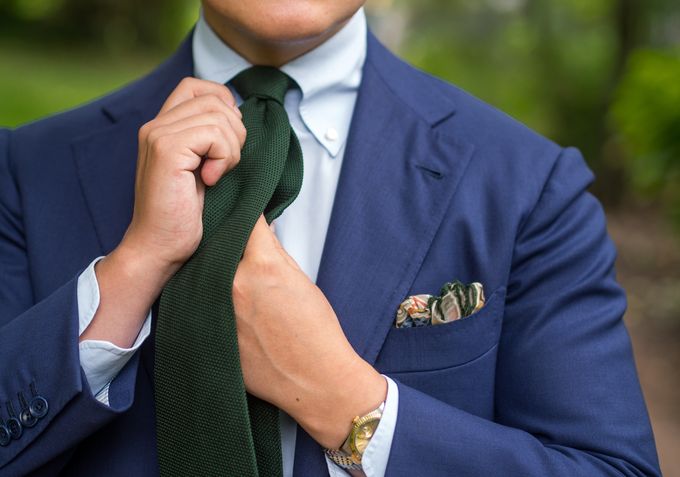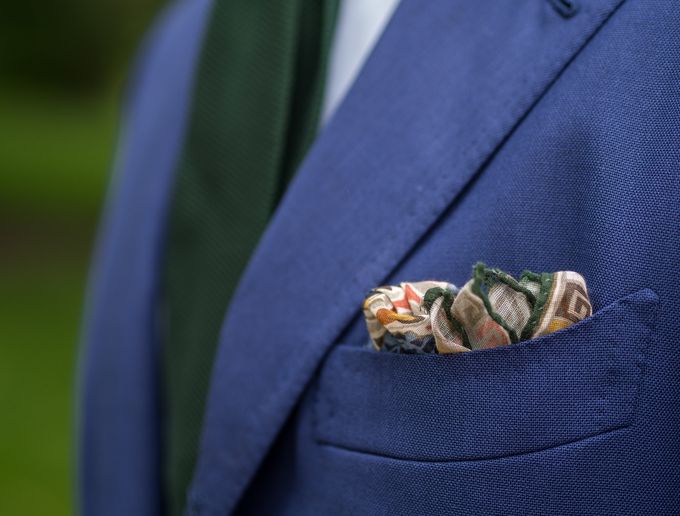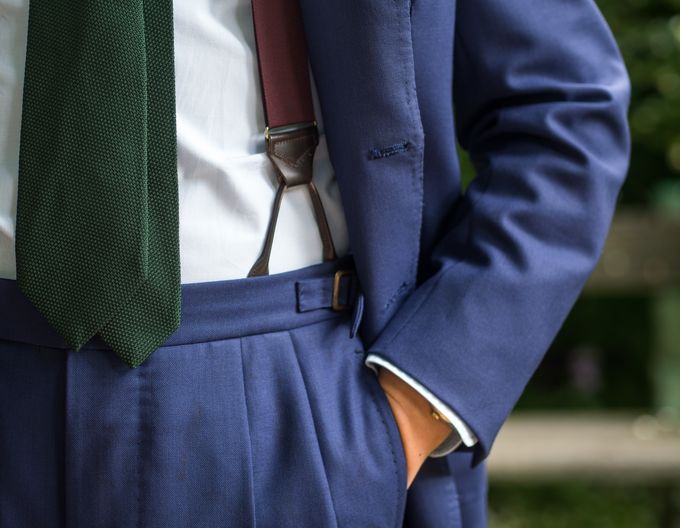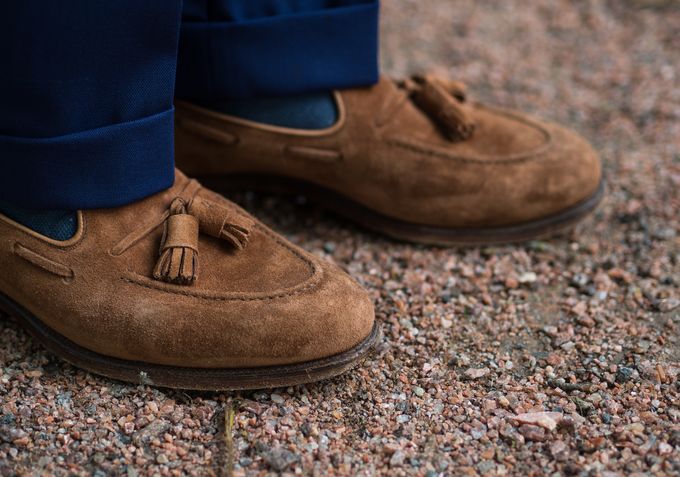 Next up
I've been quite occupied lately and a new job and a new hobby in gardening (who knew growing banana trees and stuff would be so addictive) are to be blamed for that. We will stick to the weekly schedule in the months to come however, and I expect to bring some more in-depth features to the site soon as well. Stay tuned and remember that my Instagram always boasts a lot of fresh daily content.