The snow has been melting faster and faster lately, and the days have actually been quite enjoyable during the sunny daytime. For me that meant breaking out the white trousers for this year.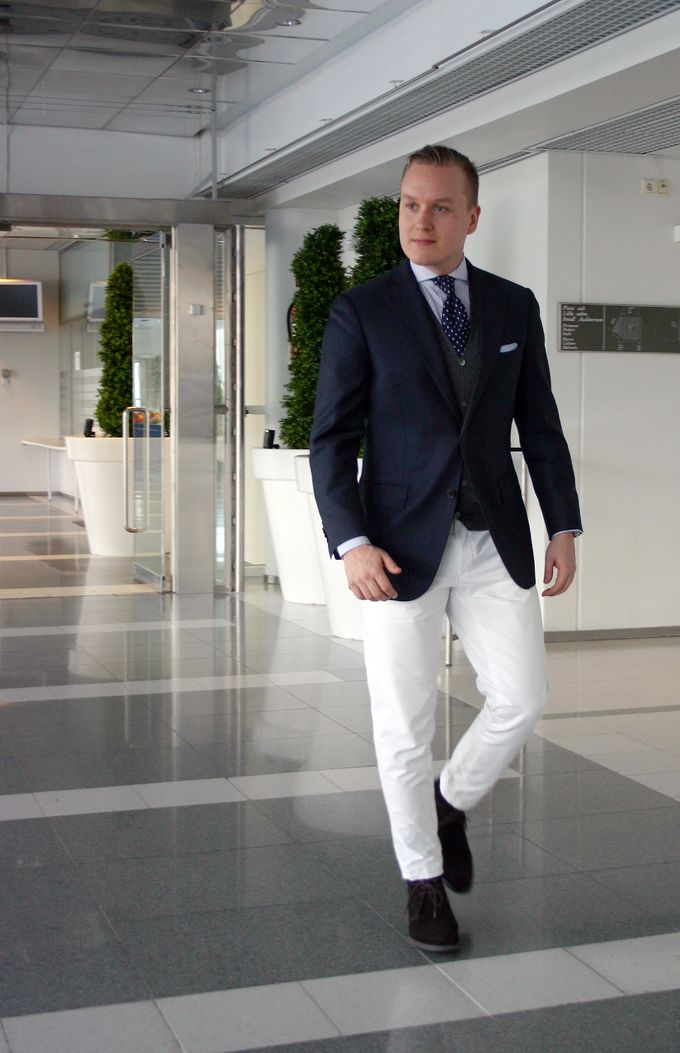 The jacket, shirt and the vest are from SuitSupply, tie from Ralph Lauren Purple Label, pocket square and trousers from unknown brands and suede belt from Alden. The espresso suede chukka boots are Loake Pimlicos.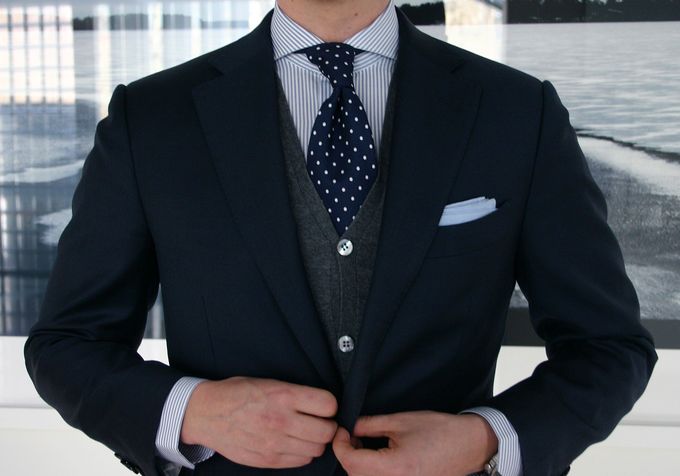 A lot of different kind of blues this time, softened up with a touch of soft mid grey.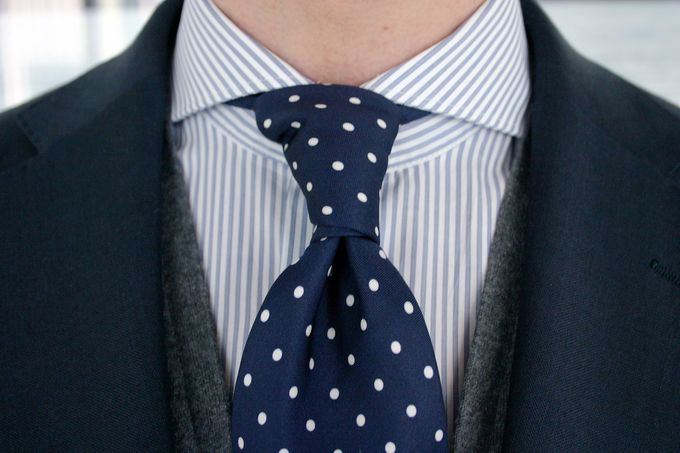 One of my favorite ties, this RLPL polka dot tie ties a beautiful knot every time.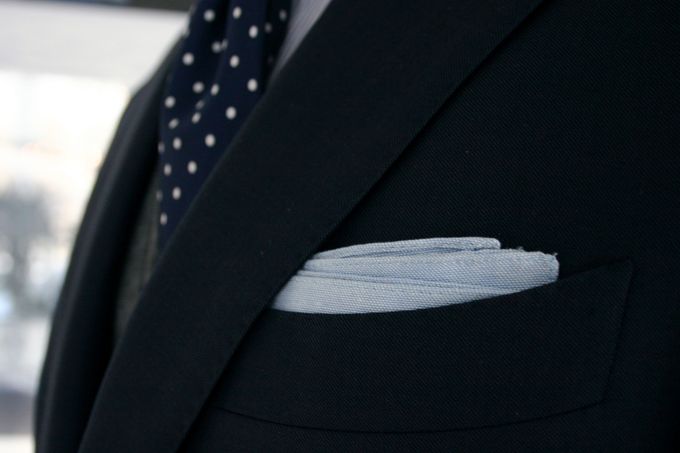 Could've gone with a white ps, but then decided to go for the slightly less visible sky blue option.