Wool jacket, Cashmere Tie and Cotton Trousers
This time of the year is all about subtle transformation from summer items to winter items, and what a better way to start than changing your summer weight jacket to a winter weight one and switching to more fitting accessories.
These photos were taken some weeks ago on a cozy +15 Celsius day, and you can see what I'm wearing isn't too far away from what a pretty basic summer look. However, the jacket is now wool flannel, there's a lightweight merino wool scarf from Berg & Berg and my tie is now cashmere with a wonderful herringbone pattern. I've also switched from my most light-colored khaki trousers into darker ones.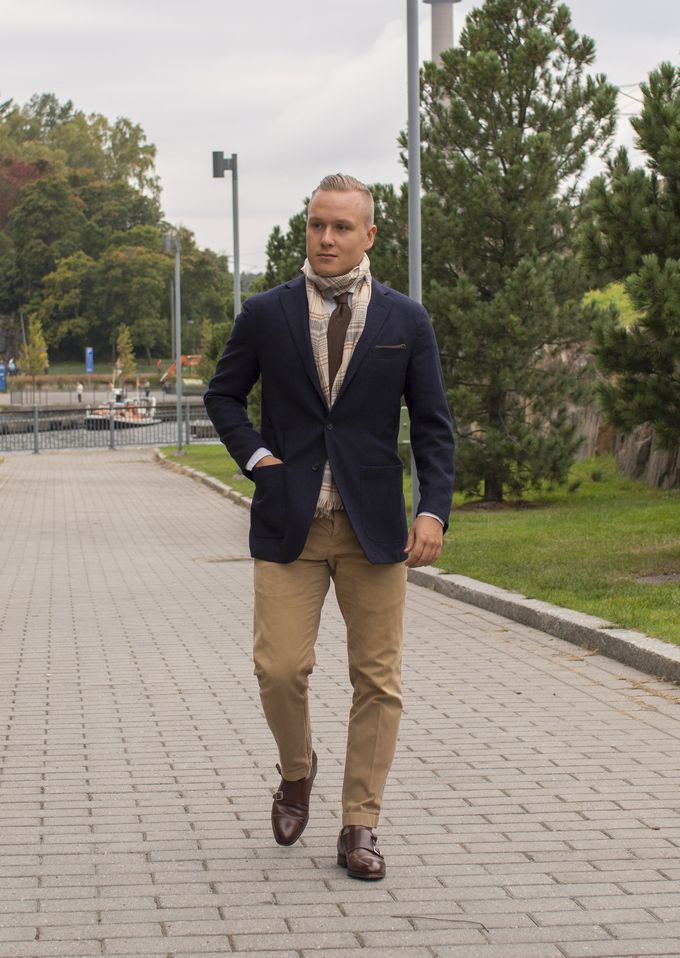 The wool flannel jacket is from Luigi Bianchi Mantova, merino wool scarf from Berg & Berg, cashmere tie from Brioni, pocket square from A. Christensen, belt from Alden, trousers from Brooks Brothers, socks from Pantherella and double monk shoes from Meermin.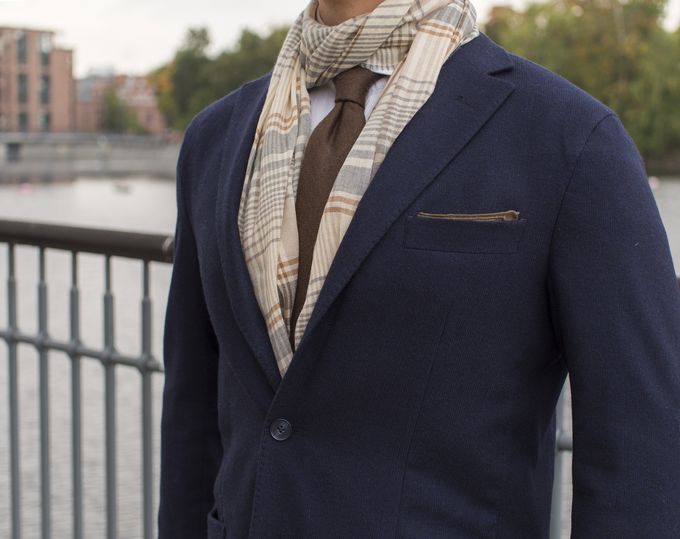 Perhaps one of my favorite color combos - brown and beige on navy. Works whatever the season.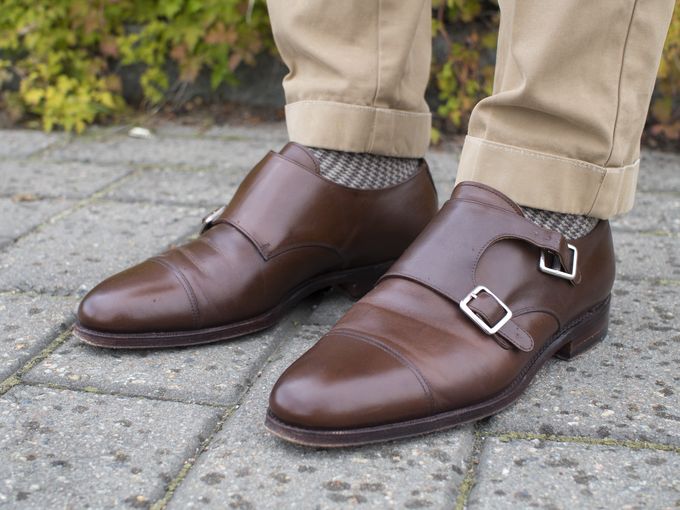 And lastly, my Meermin double monks paired with some Pantherella wool cotton blend socks.